Tour Details
Tour Description
During the Renaissance era, Florence was considered to be the epicenter of the artistic and commercial world. Art was changing dramatically, led mostly by new techniques introduced by Tuscan artists, and commerce was booming, mostly due to the city's powerful and talented trade guilds. Our Renaissance Life for Families walk offers the ideal opportunity for children (and their lucky parents) to learn more about the new and exciting changes that were taking place during this time in the presence of one of our Florence docents trained in visual learning strategies, creating a context from which they can better understand further explorations in town.
Work and Play
In order to have a unifying theme tying the walk together for younger participants, we will focus on two distinct aspects of Renaissance life; typical jobs and the home life. Emphasis will be placed on exploring the traditional jobs of the Renaissance: textile workers, market stall peddlers, goldsmiths, etc. The influence of the Arti, the trade guilds of the era, is omnipresent in the visual culture of the city and integral to understanding its economic history. We will discuss the typical workday of a Renaissance man and how this job was integrated into the whole of society.
Home Life
We will then head to the recently restored Palazzo Davanazati, which offers the unique opportunity to explore a literal Renaissance-era household. How did Florentine families live? What did they eat? How did they decorate? What did they wear? What hobbies did they have?
Life During the Renaissance
During this two-hour family walk, we will explore these, and many other, public and private spaces which remain as testaments to life during the Renaissance, providing interesting ways for children to make parallels to their own, modern-day reality. The docent for the walk will be well-versed in an inquiry-based strategy which encourages participation and creativity among the children in the group.
Miscellany
In order to plan the best possible experience for your children, it would be helpful for us know some background. Have they traveled to other countries in the past? If so, where? Have they studied any subjects in school that would relate to the walk? Are they interested in art, music, even food! The more you can tell us, the better.


Due to the very interactive nature of this program and given the educational environment our docent aim to evoke, we adhere to a very strict maximum of 6 participants. Groups larger than 6 will need to book two separate walks that can run concurrently, but with different docents.
Where You'll Start
Tour Experts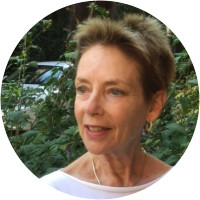 Cornelia has a PhD in art history from Columbia University and wrote her dissertation on Renaissance city planning. She is especially knowledgeable about Medici patronage. In addition to her research and teaching, Cornelia, a mother of a disabled child, runs an association dedicated to barrier-free travel in Florence and is author of "The Accessible Guide to Florence."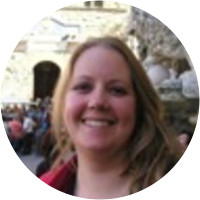 Elizabeth recently received her MA in Florentine Renaissance art from Syracuse University in Florence. Her interests include women's history and women artists, particularly by women in convents. In addition to leading walks, she also lectures at various universities and institutions in Florence.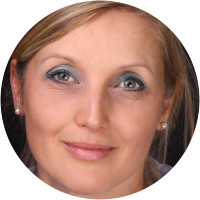 Valerie received her BA with distinction in Art History and Museology at the University of Florence, focusing on the Renaissance art market. Although German, Valerie was born and raised in Rome, making her eager to build bridges across different cultures. She also works for the educational department of the state museums in Florence, where her mission is to communicate art and culture as a means of understanding the visual signs that surround us.
Reviews can only be left by Context customers after they have completed a tour. For more information about our reviews, please see our FAQ.
Slow not engaging for the kids. Was ok for the adults but not for kids. Our guide did not engage children in anyway.
Jul. 23, 2019
Our guide was excellent. I do not blame her for our low score overall at all. I am, however, frustrated at Context Travel since the whole theme of the tour revolves around one building that is specifically preserved to showcase renaissance family life... and it was closed. This seems as though it could have been entirely preventable if someone had put together closing times for this museum. This, although the guide made the most of it, was not at all the tour that we booked. I've been on other Context Travel tours and expected more from the mother company.
Jul. 1, 2019
We loved our tour with Alan! Our daughters and 4 & 6 and Alan did an amazing job of engaging them with interesting stories. I couldn't believe how much my oldest understood and remembered after our tour. The tour was very interesting and informative. Such a great experience!
Jul. 15, 2018