Tour Details
Tour Description
In this introductory, two-hour Florence Night Tour we'll join one of our Florence guides for a walk through the city center, passing the Duomo and other major sites, at twilight. We'll get to experience the city when the light softens, the buildings take on a magical hue, and locals partake of la passeggiata, an evening stroll.

This tour is intended as an orientation walk. We will not go into too much depth on any one topic or structure, especially spaces like the Duomo or Uffizi that are featured in other Context walks. Instead, the purpose of the Florence Night Tour is to give us a sense of the city, and to let us feel its pulse. We'll likely visit the Piazza SS. Annunziata, an integral public space in the Florence city center, to look at the Ospedale degli Innocenti, a historic building designed by Filippo Brunelleschi. We may also stroll down the shop- and cafe-filled Via dei Servi to check out the exterior of Brunelleschi's later masterpiece, the Duomo, where we'll learn about the importance of the cathedral and nearby Baptistery in Florentine art and civic history.

From here, our course will depend on the interests of the group and the specialty of the guide. We may move deeper into the center, perhaps to Piazza Signoria, the government center of Renaissance Florence, or to Piazza Repubblica, which is filled with fire-breathers, jugglers, and some of the most famous cafes in Florence. Or perhaps we'll take our time, stopping for a glass of wine or gelato and enjoying the atmosphere of the city. We may end up talking about anything from fashion or coffee to the Medicis or Michelangelo, depending on our mood. Either way, we will take our time to develop a thoughtful experience that, hopefully, will help us understand this most fascinating city, and leave us well prepared for future exploration.
Note:
To visit the Florence Cathedral take a look at our in-depth
Duomo Tour
, which includes the Baptistry and Duomo museum. For the Uffizi, try our
Uffizi Tour
.
Please note: due to COVID restrictions in Florence, for groups larger than 2 participants we may require the use of a headset system to guarantee social distancing. An additional fee may be required.
FAQ
What is a private tour?
Our private tours are limited exclusively to travelers in your party. They are designed to provide a learning experience that is completely tailored to you and your traveling companions. Private tours give you more flexibility with scheduling (you decide when the walk best fits in your trip), the ability to tailor your itinerary (we'll work to match the itinerary to the interests and dynamics of your group), and more personalized time with your guide.


What is a small group tour?
Our small group tours cover many of the same itineraries as our private tours, but they place you with other travelers in groups of 6 or less. They operate on a pre-scheduled calendar, and are designed to provide an opportunity to engage with and learn from other travelers. Most of our small group tours require at least three (3) participants to run, although there is some variation from walk to walk. However, there is some variation from walk to walk. As you sign up for a tentative walk we display the minimum number required in order to confirm.

Do you reserve headsets for this tour?
Depending on your group size, we may be required by the venue to order headsets in which case you'll see a "Headset Fee" added to your order. If you would like to guarantee headsets for your tour regardless of your group size, please email us and we'll be happy to get them reserved for you.
Where You'll Start
Tour Experts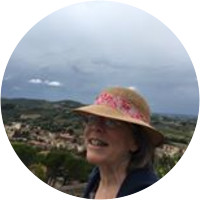 Jane first came to Florence as an undergraduate art student at the Maryland Institute of Art. She fell in love with the city, the region, and an Italian man. Soon after her BA she returned to continue her graduate studies at the University of Florence and settle in the area. She spends a lot of her time outside of the city, leading groups on trekking holidays through Tuscany, and as such has gained a broad knowledge not only of the art and artistic traditions of Tuscany but of the entire cultural context of the region. She lives with her husband and their two children in the Mugello area north of Florence.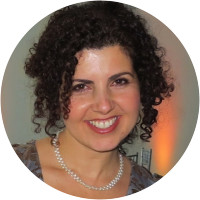 Monica completed her Ph.D in 2009 in history of art and architecture from the University of Virginia, specializing in the Italian Renaissance period. As a writer, she is interested in the literary culture of Florence as well as the city's art and architecture. Before coming to Florence, Monica lived in Rome, Venice, New York City, and Charlottesville, Virginia.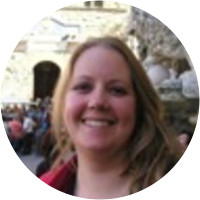 Elizabeth recently received her MA in Florentine Renaissance art from Syracuse University in Florence. Her interests include women's history and women artists, particularly by women in convents. In addition to leading walks, she also lectures at various universities and institutions in Florence.
Reviews can only be left by Context customers after they have completed a tour. For more information about our reviews, please see our FAQ.
Kristen very knowledgeable and personable. We really enjoyed our tour. If there was anything to improve, I must say I was surprised how freely she expressed some opinions or used some language - we were not offended but I would think some more conservative people may be.
Jun. 28, 2022
Such a delight to learn the history of the city with Monica!
Jun. 24, 2022
Manoli was very punctual, professional and very nice. Also, very informative. We enjoyed his tour. Rebeca
Jun. 5, 2022