Tour Details
Tour Description
Enjoy an introductory half-day tour of Florence's must-see sites, intertwined with remarkable historical narratives and unexpected learnings about the Italian Renaissance – provided by context clues that have survived through the ages. As we stroll through the city's historic center on our way to the Accademia Galleries, we will learn about the many historical figures who once walked between these same piazzas. Together we'll also see Michelangelo's statue of David, alongside several other cultural highlights within the Accademia Galleries.
Sites Visited
Accademia Gallery
Michelangelo's Statue of David
Piazza della Repubblica
Piazza della Signoria
Florence Duomo (exterior)
Included
Your timed admission ticket to the Accademia Gallery
Itinerary Details
Your introduction to the city begins with Piazza della Repubblica, which has a long history as Florence's commercial center during the Roman Era. The architecture from that era was demolished after the unification of Italy in an effort to modernize the city, and you will see the Arcone or Triumphal Arch built in 1895 to celebrate the transformation. Its inscription reads: "The ancient center of the city restored from age-old squalor to new life."
We will then stroll through the center of the city to the Piazza della Signoria, which was the political epicenter of Renaissance Florence. Next, be prepared to be impressed as we marvel at the most important landmark in Florence (and Brunelleschi's masterpiece), the iconic Duomo. We will circle the impressive exterior and discuss the importance of this fourth largest cathedral in the world, and learn about the nearby Baptistery and its role in Florentine art and civic history.
To continue, we will make our way to the Accademia Gallery and view its famous masterpiece, Michelangelo's statue of David. You'll learn about the life of Michelangelo in Florence and how his techniques forever changed the way that artists and sculptors would approach their craft. We will discuss Michelangelo's early years and career under the patronage of the powerful Medici family, and admire David, the artist's masterpiece and consummate symbol of the Florentine Renaissance.
Our Introduction to Florence with Accademia and Michelangelo's David is an orientation walk to the city with a visit to the Galleria dell'Accademia. If you'd like to delve deeper into Florence's fascinating history and magnificent sites, we suggest adding on our
Uffizi Gallery tour
, or taking our
Florence in a Day tour
. If you would like an entire tour dedicated to the life and work of Michelangelo, please book
Michelangelo in Florence Tour
FAQ
For more information about Context tours, please visit
our FAQs
.
Book with confidence — see Context's flexible cancellation policy
here
.
Where do we meet? Where does the tour end?
We meet at Piazza della Repubblica in front of RED Feltrinelli Bookstore and end at the Galleria dell'Accademia. Your confirmation email will have the exact meeting point details along with a map.
What is the difference between Introduction to Florence and Florence Night Tour?
The tours overlap quite a bit! The main difference is that this tour is led during the day and includes the Accademia Gallery, whereas the
Florence Night Tour
is exclusively outside.
Why do I need to purchase a ticket to Galleria dell'Accademia for my child?
Although admission is free for those under 18, you would have to wait in a separate line upon arrival to prove your child's age. We typically purchase tickets for everyone on the tour, so that we may bypass this line, which can be quite long, and have more time in the museum.
Is the Duomo included on this tour?
Is the Uffizi Gallery included on this tour?
I have a Firenze Card. Do I still need to pay for tickets to Galleria dell'Accademia?
While your Firenze Card will cover the cost of your ticket to the Accademia, you will still need to pay a €4 booking fee. Please note that if you have ordered a Firenze Card, you must pick it up yourself in advance of your tour; as it is issued in your name, our expert guides are not able to retrieve it for you. You must bring your Firenze Card with you on tour in order to use it to enter the Accademia.
Where You'll Start
Tour Experts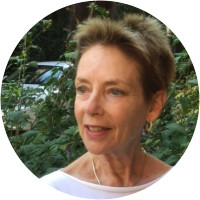 Cornelia has a PhD in art history from Columbia University and wrote her dissertation on Renaissance city planning. She is especially knowledgeable about Medici patronage. In addition to her research and teaching, Cornelia, a mother of a disabled child, runs an association dedicated to barrier-free travel in Florence and is author of "The Accessible Guide to Florence."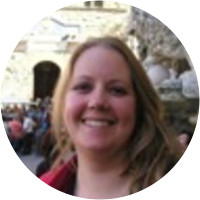 Elizabeth recently received her MA in Florentine Renaissance art from Syracuse University in Florence. Her interests include women's history and women artists, particularly by women in convents. In addition to leading walks, she also lectures at various universities and institutions in Florence.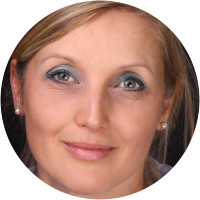 Valerie received her BA with distinction in Art History and Museology at the University of Florence, focusing on the Renaissance art market. Although German, Valerie was born and raised in Rome, making her eager to build bridges across different cultures. She also works for the educational department of the state museums in Florence, where her mission is to communicate art and culture as a means of understanding the visual signs that surround us.
Reviews can only be left by Context customers after they have completed a tour. For more information about our reviews, please see our FAQ.
Alessandra was terrific. Excellent knowledge, engaging, responsive and very adept language skills. She also gave great recommendations for trattorias and a walk we could do on our own which worked out very well. She represents CONTEXT very well.
Oct. 3, 2022
Incredibly knowledgeable guide, answered all of our questions and was both pleasant and entertaining.
Sep. 26, 2022
Cornelia was very knowledgeable, professional, and courteous. Her presentation was very interesting and enlightening.
Sep. 17, 2022