Tour Details
Tour Description
This 3.5 hour Florence city tour includes Michelangelo's Statue of David and the Accademia Florence. Led by a local historian, the walk gives a general overview of Florence and its history combined with a special focus on the Accademia. It is ideal for first-time visitors who want a general overview of Florence and want to see the Statue of David.
Sites Visited
Accademia
Statue of David
Piazza della Repubblica
Duomo
Included
3.5 hours with a PhD or MA-level guide
Itinerary Details
Our walk begins in Piazza della Repubblica, the city's commercial and political heart during the Roman Era. While all of the architecture from the era was demolished after the unification of Italy in an effort to modernize the city, there are clues to the past located in the square. For example, we'll admire the the triumphal arch, known as the "Arcone." Erected in 1895 as part of Florence's redevelopment plans, an inscription on the arch alludes to the demolition of the historic buildings: loosely translated, it says 'the old city was put out of its misery and brought back to life'.


After a brief stroll through the center of the city, we will arrive at Brunelleschi's later masterpiece, the Duomo. We will generally make a circuit of the exterior and discuss the importance of the cathedral and nearby Baptistery in Florentine art and civic history. From here, we will move deeper into the center, perhaps to Piazza Signoria, the government center of Renaissance Florence.
Equipped with a better understanding of the city we'll now reach the Accademia, where we'll become acquainted with the life of Michelangelo in Florence and how his techniques changed forever the way that artists, especially sculptors, would approach their craft. We will discuss his early years and career under the patronage of the Medici family and admire the David, the artists's masterpiece and consummate symbol of the Florentine Renaissance.
Our Introduction to Florence with Accademia is intended as an orientation walk with the addition of a short visit to the Galleria dell' Accademia. If you'd like to delve deeper on the specific sites in Florence, we suggest our
Uffizi Gallery tour
, or our
Florence in a Day tour
.
FAQ
What is a private tour?
Our private tours are limited exclusively to travelers in your party. They are designed to provide a learning experience that is completely tailored to you and your traveling companions. Private tours give you more flexibility with scheduling (you decide when the walk best fits in your trip), the ability to tailor your itinerary (we'll work to match the itinerary to the interests and dynamics of your group), and more personalized time with your guide.
Is the Duomo included on this tour?
You will see the Duomo on this tour and discuss its exterior and significance. However, the tour does not include a visit inside the cathedral.
Where You'll Start
Tour Experts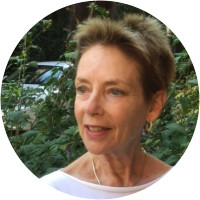 Cornelia has a PhD in art history from Columbia University and wrote her dissertation on Renaissance city planning. She is especially knowledgeable about Medici patronage. In addition to her research and teaching, Cornelia, a mother of a disabled child, runs an association dedicated to barrier-free travel in Florence and is author of "The Accessible Guide to Florence."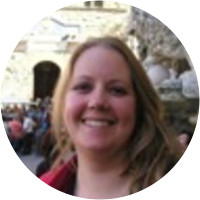 Elizabeth recently received her MA in Florentine Renaissance art from Syracuse University in Florence. Her interests include women's history and women artists, particularly by women in convents. In addition to leading walks, she also lectures at various universities and institutions in Florence.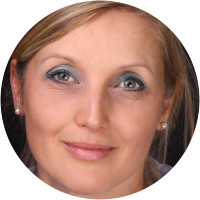 Valerie received her BA with distinction in Art History and Museology at the University of Florence, focusing on the Renaissance art market. Although German, Valerie was born and raised in Rome, making her eager to build bridges across different cultures. She also works for the educational department of the state museums in Florence, where her mission is to communicate art and culture as a means of understanding the visual signs that surround us.
Reviews can only be left by Context customers after they have completed a tour. For more information about our reviews, please see our FAQ.
It doesn't get much better than Helen! She was knowledgeable, fun, and personable. By the time our tour was over, we really felt like we had seen a side of Florence we otherwise wouldn't have been able to. Can't wait to see Helen the next time I'm in Florence.
Aug. 14, 2021
We loved our guide, Elizabeth! Her depth of knowledge was impressive.. no matter what we asked, she had the answer. Plus, the info was delivered in a relaxed, friendly manner, so it didn't feel dry and academic.
Mar. 4, 2020
Martino and our entire tour were amazing! We really enjoyed the introduction to Florence that Martino provided. He was clearly very knowledgeable about many aspects of Florence, past and present. He was able to answer the million questions thrown at him during the tour. He even recommended several restaurants to us, one of which we were able to visit and it was TERRIFIC! This was our first Context tour, but not our last!
Jan. 12, 2020