Tour Details
Tour Description
This three-hour tour of the Uffizi Gallery with advance reservations and skip-the-line access is led by an art historian and introduces us to some of the museum's grandest pieces, as well as its often-overlooked gems. On a private tour or group tour with a maximum of 8 participants, we will encounter some of the most important works of Renaissance art in the world, including masterpieces by Botticelli, Michelangelo, Giotto, and Da Vinci.
Sites Visited
Included
3 hours with a PhD or MA-level guide
Skip-the-line access to the Uffizi Gallery

Please Note: Our team will pre-purchase timed admission tickets on behalf of your party. However, due to enhanced COVID-19 safety precautions at this venue, there will be a mandatory security line which we must wait in together.
Itinerary Details
Joined by an expert in art history, we'll start our tour outside the Uffizi Gallery, considered perhaps the greatest repository of Renaissance and Mannerist works of art in the world. We'll get a brief introduction to the history of the collection and its relationship to the Medici family. Once in the galleries, rather than racing through the corridors to view everything, our expert guide will pick selected works to narrate the history and evolution of Florentine art in order to gain a full appreciation of their significance. We'll trace a route through the Renaissance and Mannerist rooms and spend considerable time observing these selected pieces in depth, contextualizing their place in history and the canon of art.
As we stroll, we'll appreciate the revolutionary techniques introduced by Cimabue and Giotto, whose expressiveness in two-dimensional art and original approach to representing space made them the pioneers of the Renaissance. After, we will contemplate the apex of harmony and naturalism, as symbolized by the works of Lippi and Botticelli, while also touching on philosophical concepts that were becoming increasingly popular at the time at the court of the Medici family. Our last stop will take us to some of the greatest examples from the Mannerist period, such as Parmigianino and Bronzino. By the end of the tour, we'll have gained a greater understanding of the concepts of beauty, technical mastery, and the deep relationship between art and politics in Renaissance society.
Interested in our other Florence tours? Check out our
Michelangelo in Florence Tour
or our
Savoring Florence Food Tour
.
FAQ
Will you pre-purchase tickets?
Yes, we pre-purchase timed tickets to the Uffizi. Your guide will have them on hand, and we will enter the museum together as a group. However, please keep in mind that we will still be required to wait in the security line. The Uffizi is extremely crowded, and at times, this line may take up to 20 minutes. Regardless, our guide will spend this time wisely by providing an overview of the history of the collection.
Will I see everything in the collection?
No, we can't cover the entire collection in 3 hours. Please note also that due to circumstances beyond our control, certain rooms or works may be closed to visitors without advanced notice.

There are 10 in my group but your website won't allow me to include more than 9 participants. Can't you make an exception?
No, unfortunately, due to venue reservation restrictions, we cannot accommodate groups larger than 9 people. If your group is larger, we recommend you split into multiple groups.
Where You'll Start
Tour Experts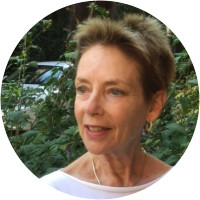 Cornelia has a PhD in art history from Columbia University and wrote her dissertation on Renaissance city planning. She is especially knowledgeable about Medici patronage. In addition to her research and teaching, Cornelia, a mother of a disabled child, runs an association dedicated to barrier-free travel in Florence and is author of "The Accessible Guide to Florence."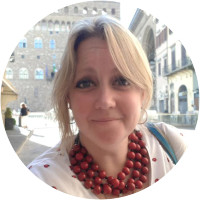 Originally from Virginia Beach, Virginia Elizabeth has lived in Italy for over 20 years , before Italy she lived in London and Boston, as well as studying abroad in Europe her juinor year at University. A licensed guide, Elizabeth received her MA in Florentine Renaissance art from Syracuse University in Florence. Her accademic interests include women's history and women artists, particularly by women in convents; museum studies and teaching art to children. In fact one goal of Elizabeth's work is to make art accessible to everyone! In addition to leading walks, she also lectures at various universities and institutions in Florence.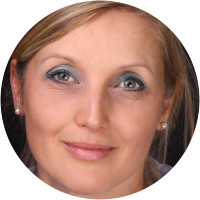 Valerie received her BA with distinction in Art History and Museology at the University of Florence, focusing on the Renaissance art market. Although German, Valerie was born and raised in Rome, making her eager to build bridges across different cultures. She also works for the educational department of the state museums in Florence, where her mission is to communicate art and culture as a means of understanding the visual signs that surround us.
Reviews can only be left by Context customers after they have completed a tour. For more information about our reviews, please see our FAQ.
Excellent guide. Thank you.
Mar. 25, 2023
The tour was very well organized and punctual from the time of booking through conclusion of the tour. Our guide, Susanna, was pleasant, knowledgeable, and communicated very well. The length and depth of the tour was about right for us range of our 3 teenage kids. The backstory on the Medici's and Florence was very interesting and entertaining.
Mar. 23, 2023
Elizabeth was a wonderful guide. Incredibly knowledgeable, happy to answer all the questions we peppered her with, and fun to be around.
Mar. 23, 2023