Tour Details
Tour Description
The Pitti Palace, and the amazing art collections contained within, stand as a strong expression of the power of the Medici Dukes. The prominent family returned to Florence in the 16th and 17th centuries, after having previously led Florence through the Renaissance. During their second rule, the new branch of Medici transformed Florence into a monarchy, becoming the Dukes of Tuscany and undisputed rulers of Florence. They moved their household into an even larger, more extravagant palace—the Palazzo Pitti, a powerful symbol of wealth and influence. This three-hour Pitti Palace tour, led by an art historian, explores the fabulous art and object collections of the several royal families who have made the mansion home—the Medici, Lorraine, and Savoy—as well as the building's stunning architecture.
Pitti Palace Tour
We will begin our visit by picking apart the illustrious Palatine Gallery, once used as part of the Medici winter apartments, and now lined with the Medici art collection. The collection, anything but modest, boasts a hallway of ancient Roman statues from the Villa Medici in Rome, and walls filled with Renaissance and Baroque art, including works by Raphael, Titian, Caravaggio, Rubens, and Florentine artists Filippo Lippi and Andrea del Sarto, among others. The wall-to-wall art collection is all displayed in the royal setting of the palace, complete with luxurious drapery, antique furniture, and other remnants of the opulent life lived by the monarchy.
Beyond the Palace
For the last part of our tour, weather permitting, we'll wander into the beautiful Boboli Gardens, whose construction was started in 1549, under Grand Duke Cosimo I. We'll discuss how the gardens, once home to an ancient quarrying yard, whose stone was used for the Palace itself, are in themselves an expression of the Medici's power.
Take-Aways
The main focus, and therefore the majority of the time, will be spent on the painting collection. Other areas of the Pitti, including the Boboli Gardens, will be visited time and weather permitting. Those with a strong interest in garden history may be interested in our
Florence Secret Garden Tour
.
FAQ
If children under 18 qualify for free tickets, why am I required to pay € 3.00 for my child?
The € 3.00 corresponds to the reservation fee when purchasing skip-the-line tickets.

Does this tour cover the costume museum?
No, the costume gallery is currently closed.

Is this tour suitable for visitors with mobility issues?
Yes, this tour isn't walking intensive. There are elevators and wheelchair access and for free use in the museum. The Boboli Gardens are also accessible, however, they have clay or stone paths which require some assistance for visitors in wheelchairs.
Where You'll Start
Tour Experts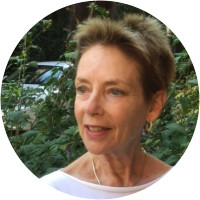 Cornelia has a PhD in art history from Columbia University and wrote her dissertation on Renaissance city planning. She is especially knowledgeable about Medici patronage. In addition to her research and teaching, Cornelia, a mother of a disabled child, runs an association dedicated to barrier-free travel in Florence and is author of "The Accessible Guide to Florence."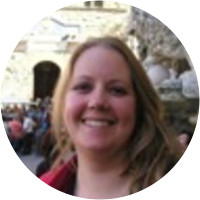 Elizabeth recently received her MA in Florentine Renaissance art from Syracuse University in Florence. Her interests include women's history and women artists, particularly by women in convents. In addition to leading walks, she also lectures at various universities and institutions in Florence.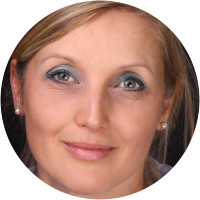 Valerie received her BA with distinction in Art History and Museology at the University of Florence, focusing on the Renaissance art market. Although German, Valerie was born and raised in Rome, making her eager to build bridges across different cultures. She also works for the educational department of the state museums in Florence, where her mission is to communicate art and culture as a means of understanding the visual signs that surround us.
Reviews can only be left by Context customers after they have completed a tour. For more information about our reviews, please see our FAQ.
Siro was very engaged in our experience and displayed his excitement in the art we discussed. He was an excellent tour guide at the Pitti Palace.
Oct. 4, 2022
Extremely knowledgeable guide. She spent extra time with us, which we appreciated.
Sep. 28, 2022
Cornelia was exceptionally knowledgeable and it was a pleasure to spend time with her.
Sep. 18, 2022