Tour Details
Tour Description
Nestled in the southern Chianti hills, Siena stands as one of the most gracious and alluring cities in Italy. The city, best seen from the superior vantage points of the bell tower or the top of the Duomo, is a charming, architecturally harmonized and placid city, filled with glorious Medieval churches, Renaissance palazzos and modern-day preservation efforts. In fact, the entire city center has been put under UNESCO protection, in order to safeguard its unique charm and historic character. This Siena Tour, led by a local writer or art historian, explores the history, architecture, and distinct character of this idyllic city.
Siena Tour
During our three hours exploring Siena, we will get a full understanding of the important role Siena has played in many arenas, accompanied by a local expert, who will use her superior insider's viewpoint to foster appreciation for this special corner of the world.
Starting in the Center
From the fan-shaped central piazza,
Il Campo
, scene of the beloved Palio horse race, to the soaring Duomo, with an elaborate facade by Giovanni Pisano, the walk will pay special attention to Siena's superb artistic heritage. The historic seat of the Monte dei Paschi di Siena bank, the oldest surviving bank in the world, as well as the Palazzo Piccolomini and Palazzo Pubblico, will speak to the substantial influence that the city has had in financial and political realms. A strong religious background will be evident, as Siena was one of the main stops on the Via Francigena pilgrimage route—a subject we explore in our
Val D'Orcia Tour
.
Take Aways
From piazzas to museums, churches to pastry shops, our half-day experience in the city will uncover and illuminate the true character of this remarkable city.


To facilitate getting to Siena quickly and easily, we have a Siena car service, which picks you up in
Florence
, takes them to Siena, waits for the length of the walk and brings you back to Florence. For more details on this service, please see our
Siena Car Service.
FAQ
Where does it start? Where does it end?
The tour starts and ends in Siena.


How can I get to Siena from Florence?
The best way to reach Siena from Florence is with the SITA bus line. The SITA bus line leaves the bus depot on Via Santa Caterina di Siena, just a block southwest from the front of Santa Maria Novella station at least once an hour on weekdays, starting at 6:45, with the last bus leaving at 8:15pm. The ride is about 75 minutes, and costs 6.50 euro, one-way. Taking the train to Siena is discouraged- the bus stop is in middle of Siena, while the train will leave you on the outskirts, forcing you to get a taxi.
Where You'll Start
Tour Experts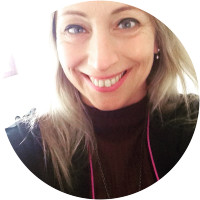 Stella has a background in art history, anthropology, enology and is passionate about the traditions of Tuscany. Based in Siena, she has been traveling since a young age, an interest started during her studies of foreign art and cultures. She graduated in English and South American Literature from the University of Siena and holds a Masters degree in Business and Tourism from Bocconi University in Milan. She received grants from University of Siena University to study in Germany and Ecuador. She became a licensed guide in 1999 for Siena, San Gimignano, Montalcino and Montepulciano. She loves Context family tours and she enjoys sharing the hidden treasures of Siena with her clients. She especially loves exploring farms and vineyards in Tuscany in order to share her passion for Brunello di Montalcino or Nobile di Montepulciano and Chianti wines along with the impressive Tuscan landscape.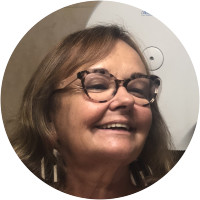 Viviana was born in Como, the famous lake located North of Italy. She attended Political Sciences at the State University of Milan and had been working in Como for an American publisher as well as at an advertising workshop in Como. Then she came to Tuscany and had been living in San Gimignano, the many towered town, for 10 years. There she had a public competition to become a qualified tourist guide: she won it and a few years later she got it for the Province of Siena. What's more, she wrote a guide book on San Gimignano which she considers her second home, although today she lives in the countryside in a small fortified village named Monteriggioni. Currently she's working with small groups and families all over her area with a special key to reading to the anthropological point of view and to the wine making world.
Reviews can only be left by Context customers after they have completed a tour. For more information about our reviews, please see our FAQ.
I believe that our guide was Stella, not Viviana. Your company is well named - your guides really provide a context for what we are viewing. The background really helps the sites come alive. Stella was very knowledgeable and friendly. We genuinely enjoyed our trip to Sienna. Re: future trips, I hope that you will re-introduce your semi-private tours. With private as the only option available, the tours are pricier than before.
Oct. 17, 2021
We loved our tour of Siena and Stella was an excellent guide! Her knowledge was vast and her English was exceptional. We would definitely take a tour with her again and hope to do so one day.
Sep. 7, 2021
Stella is an excellent guide. Her being a Siena native added so much richness to the tour. She was able to share her vast knowledge of Sienese history as well as impart much of the culture.
Nov. 29, 2019