Tour Details
Photos & Highlights
Enjoy the historic storefronts of local artisans as you stroll through the charming streets of the Santo Spirito neighborhood
Led by an experienced art historian
Santo Spirito Basilica, Santa Maria del Carmine - Brancacci Chapel, Piazza Santo Spirito, and San Frediano Neighborhood
Tour Description
The Santo Spirito neighborhood, on the west side of the Oltrarno, features a lively mix of high art and local culture. The characteristic neighborhood is filled with tiny streets, two grandiose churches, numerous artisan workshops and ateliers, and lively restaurants. Led by our docent, a local art historian, our two-and-a-half hour Santo Spirito tour is a peek into this quintessentially Florentine area, where we will witness the daily rhythms of life and the charming surprises that hide around every corner.
The Brancacci Chapel
Our itinerary begins in Piazza del Carmine, where Masaccio's famous Brancacci Chapel is located. Vasari would later remark that with his 1420's work on the Brancacci Chapel, Masaccio became the single master of his time that catapulted fresco ahead by decades, resembling the "modern artists".
Brunelleschi's Santo Spirito
Then, we'll go to Piazza Santa Spirito, where we'll pick through the stands of whatever seasonal produce is on display in the morning market and discuss the general history of the neighborhood. From here, we'll enter Filippo Brunelleschi's 15th century church, Santo Spirito, and make our way through a few of the thirty-eight chapels and wealth of paintings, frescoes, and statuary, including a crucifix by Michelangelo re-discovered in 1963 and only put on display in 2000. (This is a real treat for any return traveler to Florence. For a more detailed look at the work of Michelangelo check out our
Explore the Shops
As we wander the spirited streets of the area, we'll poke our heads into the storefronts of leather workers, shoe manufacturers or other artisans who have historically made this neighborhood their home.


Wrapping Up
With the time remaining we may continue further west to the neighborhood of San Frediano, or we may double back towards the Arno or explore some of the tiny streets and shops of the neighborhood.
Where You'll Start
Tour Experts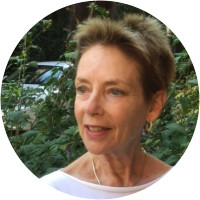 Cornelia has a PhD in art history from Columbia University and wrote her dissertation on Renaissance city planning. She is especially knowledgeable about Medici patronage. In addition to her research and teaching, Cornelia, a mother of a disabled child, runs an association dedicated to barrier-free travel in Florence and is author of "The Accessible Guide to Florence."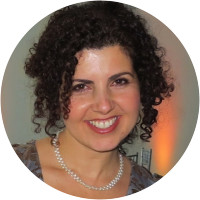 Monica completed her Ph.D in 2009 in history of art and architecture from the University of Virginia, specializing in the Italian Renaissance period. As a writer, she is interested in the literary culture of Florence as well as the city's art and architecture. Before coming to Florence, Monica lived in Rome, Venice, New York City, and Charlottesville, Virginia.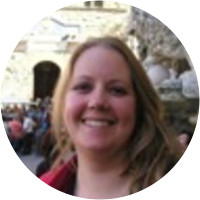 Elizabeth recently received her MA in Florentine Renaissance art from Syracuse University in Florence. Her interests include women's history and women artists, particularly by women in convents. In addition to leading walks, she also lectures at various universities and institutions in Florence.
Reviews can only be left by Context customers after they have completed a tour. For more information about our reviews, please see our FAQ.
Diane was a wonderful guide! She was so knowledgeable and made everything interesting. We had a lovely morning with her, and would recommend her highly.
Jul. 18, 2019
Sally was terrific. She is very personable, made the information really interesting and gave depth to understanding the art we saw. She was flexible and professional. Having a small group was also a benefit.
Nov. 29, 2018
Sally gave an excellent tour of the art and architecture and communicated her affection for the neighborhood's charm and personality. This was our only group tour and had to include the other member of the group so it wasn't pitched at the level of our knowledge of Florence. Even so, her more general surveys were helpful reminders of the context. However, we missed having the level of conversation we had on our other tours. She also gave us a great restaurant recommendation for lunch at a place with excellent food and atmosphere that we would never have found on our own.
Nov. 26, 2018