Tour Details
Tour Description
Our personalized Welcome to Kyoto tour, led by a Context docent and local expert, is an ideal start to help you plan your Kyoto itinerary. The introduction is designed to answer both practical questions about the city, such as how to navigate the subway or
how to visit a temple
, as well as giving insight into the basics of its history, politics, and daily life.
Welcome to Kyoto
We'll begin our experience in your hotel lobby or Ryokan where our docent will explain the layout of the city and the area where you are staying. We'll then offer tips on local customs, a basic language lesson, suggestions for dining, shopping, and insider events before opening the floor to any specific questions. If you have other
Kyoto tours
booked with us, we will examine your itinerary and go over any last minute concerns.
We will then head outside for a walk in beautiful Kyoto, allowing for a discussion of the area's history and an opportunity to take in the neighborhood ambiance under the guidance of a seasoned local, discussing nearby eateries, markets, and other shops in the area. (Foodies should check out our
Kyoto Food Tour
.) Your docent will also give you valuable tips on how to get around Kyoto and where the main sites—like Ryoanji Temple, home to Japan's most famous rock garden and a stop on our
Kyoto Temple Tour
—are located, which you may plan on visiting.
Take Aways
We'll leave you with maps, a head full of knowledge, and a better sense of how best to navigate this charming city.


When booking your tour, please provide your hotel name or exact apartment address (any entrance codes, the floor, etc.) in the requests box during checkout. Your docent will meet you directly at your lodging. In order to help us prepare the experience, please also share your interests and any specific questions about Kyoto. This will enable us to fully personalize your tour in Kyoto.


This experience is part of our
Welcome To
series which aims to orient first-time visitors to Context cities. Read about our other
Welcome To
experiences in our other cities.
FAQ
I would like the docent to answer some very specific questions I have about the city. Can I let you know in advance what those questions are?
Please do let us know in advance if you have specific questions so that your docent can come prepared with answers to your questions.


Is it okay to tip my docent in Japan?
Context clients generally tip anywhere from 10-25% of the purchase price of a personal service such as this, depending on the quality of the experience and their tipping habits.
Where You'll Start
Tour Experts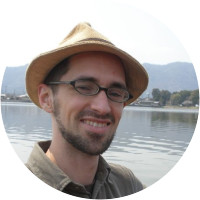 Daniel is a Ph.D. candidate at Kyoto University studying the Sociology of Tourism. A continuation of his master's thesis, which he also completed in Kyoto, Daniel's Ph.D. studies examine how touristic ideas of Japan have evolved from the 19th century to contemporary times, and what historical events, artistic, intellectual and consumeristic movements have played a role in shaping ideas of Japan. Beyond looking at tourism through a critical lens, he also teaches about the problems of intercultural communication at Doshisha Women's College, as well as being active in organizing Japanese cultural events for international students in Kyoto. A nine-year Kyoto resident, Daniel is hugely interested in food culture both in his native Melbourne and in Japan, and is studying the latter by going to food seminars and eating out as much as possible. He has studied Japanese tea ceremony for nine years and has been learning <i>aikido</i> for eight; both practices have taught him much about Japan's spiritual side.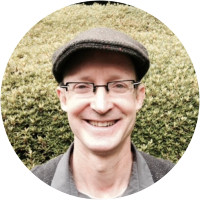 During his first foray to a Kyoto food market, Tad was so excited and intrigued by the beautiful displays of strange ingredients that he vowed to learn to cook Japanese food. He poured over photo-illustrated cookbooks and magazines, learning to read Japanese characters from the pictures. Whenever he encountered a new dish, he hunted down the recipe, searching for cookbooks in old bookshops and at the book fairs of Shimogamo Shrine and Chion-ji Temple. With his Japanese "family," he spent hours at the dining table and in the kitchen absorbing the flavors and cooking methods of kyobanzai home cooking. He bantered for advice from fishmongers, vegetable sellers and tofu makers. At kaiseki restaurants he trained his eye: from kappo restaurant chefs he stole snatches of technique, from a Zen monk he learned the importance of respecting ingredients just as they are. He cooked and cooked and cooked. Today, over twenty years since his first visit, he loves to share his knowledge and enthusiasm about the many delicacies of Nishiki Market.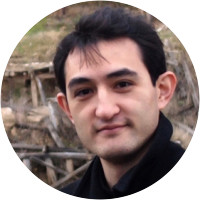 Alejandro is an architect specialized in architectural history and heritage conservation, with work experience in Japan, Europe, and Southeast Asia. Since he started living in Japan in 2010, he has been researching the Japanese philosophy for the conservation of wooden monuments. He completed his PhD at the University of Tokyo in 2017. His main interests are traditional Japanese architecture and design, Japanese history, and urban history. Many little known treasures lay hidden in the centuries old city of Kyoto. He enjoys helping others discover them during their visit to the ancient capital.
Reviews can only be left by Context customers after they have completed a tour. For more information about our reviews, please see our FAQ.
Wonderful way to get oriented on day one. I enjoyed the time with the guide and greatly appreciate her taking time to identify some experiences that fit my interests. They were right on the mark!
Sep. 7, 2019
Excellent in every respect! In our stroll and chat we covered many aspects of Japanese life only to be gained from a local expert. We discovered neighbourhoods and shops that we can explore further on our own. A totally pleasurable and informative 2 hours.
May. 25, 2019
Marcin made us feel very welcome and provided lots of great information
Nov. 20, 2018