Tour Details
Tour Description
Kyoto would not be complete without exploring the heart of Kyoto's gourmet world: Nishiki Market. In this 3-hour Kyoto Food Tour we'll explore the market and learn about traditional Japanese food, or washoku, which has recently been placed on UNESCO's Intangible Cultural Heritage list. As we explore washoku in Kyoto we'll challenge our taste buds and learn its ins and outs by taking in the sights and smells of this alleyway market, moving beyond typical Japanese fare to better understand this varied, nuanced cuisine.
"It was a great tour that gave a lot of insight in to how cuisine in Kyoto has evolved and the socio-cultural reasons that the food is how it is. The tour was fantastic and I would recommend it to anyone who wants to experience foods that they otherwise might pass over."
Kyoto Food Tour - From Pickled Vegetables to Sweet Japanese Treats
Kyoto's cuisine can be divided into four types: obanzai home cooking, kaiseki cuisine, which developed out of the tea ceremony, vegetarian shojin-ryoricuisine from Zen temples, and the lesser known yusoku-ryori cuisine of the imperial court. On our three-hour walk, we'll encounter a wide range of traditional Kyoto foods and the people who make them, learning along the way about the importance of these four types of cuisine.


Nishiki Market
We will start at the birthplace of Nishiki Maket: a Shinto shrine whose pure water allowed cooling in an age before refrigeration. We'll then move on to visiting establishments specializing in Kyoto-specific foods. We may taste-test pickled vegetables (tsukemono), Japanese tea sweets (wagashi), local freshwater fish, miso and other condiments, Buddhist temple foods such as tofu and tofu skin (yuba), and traditional Kyoto vegetables (Kyo yasai). Nishiki Market is home to more than just food purveyors, so we'll also visit some of the best cookware shops in Japan.


While meandering through the market, we'll discover two concepts that make Kyoto cuisine so unique: the ideas of shun and umami. Shun—ingredients that have reached their seasonal peak— guides not only the ingredients in Kyoto's cuisines but also the presentation and tableware. Umami, or savoriness, is one of the five tastes detectable by the human tongue, but takes on a particular importance in Japanese cuisine.
Take Aways
As we eat our way through the depths of Nishiki Market until we sit down for lunch, we'll expand our own appreciation of Kyoto's food history. We'll come away from the walk not only appreciating the market itself but with a deeper understand of Kyoto's culinary offerings.


Interested in further exploring the Japanese palate? Try our
Kyoto Tea Ceremony
experience.
FAQ
What is a private tour?
Our private tours are limited exclusively to travelers in your party. They are designed to provide a learning experience that is completely tailored to you and your traveling companions. Private tours give you more flexibility with scheduling (you decide when the walk best fits in your trip), the ability to tailor your itinerary (we'll work to match the itinerary to the interests and dynamics of your group), and more personalized time with your guide.


What is a small group tour?
Our small group tours cover many of the same itineraries as our private tours, but they place you with other travelers in groups of 6 or less. They operate on a pre-scheduled calendar, and are designed to provide an opportunity to engage with and learn from other travelers. Most of our small group tours require at least three (3) participants to run, although there is some variation from walk to walk. However, there is some variation from walk to walk. As you sign up for a tentative walk we display the minimum number required in order to confirm.


Will the restaurant be able to accommodate those with allergies or dietary restrictions?
We do our best to accommodate everyone. If you have severe allergies to seafood or nuts, there will be items you can eat during the tasting, but cross-contamination may be a problem during lunch. The best thing to do is let us know when you book if anyone in your party has allergies or dietary restrictions. We can check in on dishes, order ahead, and do everything possible to ensure you enjoy your meal.
Where You'll Start
Tour Experts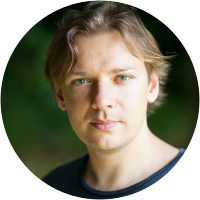 Marcin is a Ph.D. Candidate at Kyoto University, studying Folk culture in contemporary Japan. Marcin's Ph.D. studies are a continuation of his Master's thesis, which he also completed in Kyoto. His studies focus on the depictions of Japanese Otherworld and Buddhist Hell, but also usage of these traditional motifs in present-day Japan's culture and tourism. Marcin also has a Master's degree in Japanese studies from Warsaw University, Poland. There he specialized in Japanese folklore, ancient culture, religion and history. He published the book "Kaidan - Strange Tales of Edo period" (2011) in which he introduces Japanese ghosts, demons and goblins in 17th- &18th-century Japan. He also co-wrote "The Culture of Heian Imperial Court" (2008) about Japanese culture in the 9th and 10th Centuries. Marcin has a wide knowledge of Japan, starting from its history, folklore and religion, through its politics and post-war society, but also has an interest in its more recent pop culture and media. In his spare time, he enjoys walking through Kyoto's streets rediscovering its secrets. He also enjoys riding his Kawasaki motorcycle, seeking more remote and hidden places. Marcin has lived in Kyoto for 10 years.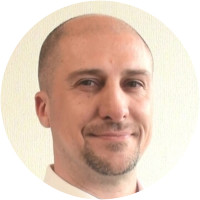 Marc enjoys sharing the understanding and the knowledge he gained over the years regarding traditional Japanese culture, Kyoto's historical patrimony and Japanese society. After earning a Ph.D. in Biology and an M.A. in Psychology in France, he originally came here to carry out postdoctoral research. Passionate about the history and culture of Japan since childhood, he decided to stay in order to learn and study it first-hand. He studied several crafts including pottery, as well as several traditional arts. After many years of study, Marc was granted a 2nd degree tea ceremony instructor certificate and obtained a 3rd Dan in iaido. He also became a connoisseur of Japanese antiquities which he has been collecting and restoring. Before settling in Kyoto, he lived all around the country, in the countryside as well as in large cities for more than 12 years; a rich experience providing him with a wide knowledge of Japan. Marc now lives in the heart of Kyoto with his family in a 100-year- old house he is currently restoring. He presently teaches foreign languages at university and instructs local Japanese guides.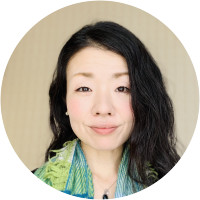 Kana holds a BA in English from Doshisha University, Kyoto, and another BA in Japanese Classical and Traditional Arts from Kyoto University of Arts and Design. She is also qualified as a tea master from Urasenke school of tea ceremony and is an experienced government-licensed guide. Kana has been studying and working in Kyoto since 2000. During her leisure time, she loves playing the shamisen, and she also performs Kyogen (Japanese 650-year-old UNESCO heritage theater). The Zen Buddhist philosophy, "live in the moment", has been always the core tenet of her life.
Reviews can only be left by Context customers after they have completed a tour. For more information about our reviews, please see our FAQ.
Great tour. Robin was very knowledgeable and the lunch at the end was a great way to try many of the key foods. Thank you for a great experience.
Nov. 19, 2019
This is our first trip to Japan, and this tour was a wonderful way to start it off. Marc was an outstanding guide. He is both knowledgeable and enthusiastic, so he uses his knowledge to inform and enlighten, not to impress. His love of history, food, and Japanese culture made this a thoroughly enjoyable -and delicious--experience. We're looking forward to our upcoming Gion tour with Marc!
Nov. 2, 2019
Marcin was interesting, Knowledgeable and fun to be with. We would not have tried so many different food without him Highly recommended
Oct. 21, 2019