Tour Details
Tour Description
For centuries, London has been the center of the art market. Names like Christie's, Sotheby's, and Bonhams are synonymous with luxury art trade today, but where does this tradition come from? On this walk we'll learn about the history of the auction houses, how art dealers function, and how the two interrelate.
Our walk will start in Mayfair, at the heart of this multi-billion dollar global business. Our course through the area will depend very much on current exhibitions and the interests of the group, and will include major auction houses as well as smaller galleries.
London Auctions
Typically, we begin this art tour of London with a basic background on the British passion for collecting and London's historic and contemporary role in the luxury market. Next, we'll introduce the history of Phillips and Bonhams, the auctioneers, and visit some of Bonhams salesrooms to consider the current exhibition. Here we may discuss how prices are determined and the the role of the auctioneer in the success of a sale. Our discussion will take us to the Fine Art Society and the Royal Academy, where we'll engage in a discussion on the key players of the art world, from the 18th century until today. We will contemplate the arbiters of style and fashion -from Beau Brummell to Saatchi and Jay Jopling- and how they can make or break the fortune of an artist.


Our walk will conclude with a visit to two of London's art institutions: Christie's and the White Cube Gallery. We'll discuss contemporary art, and how a gallery like White Cube has contributed to Damien Hirst becoming one of the highest-earning artists in the world.
Take aways
At the end of our time together, we'll have a better understanding of how London's art world functions, exploring the various ways in which art and antiques are bought and sold. We will also get the chance to visit some of the city's most prestigious commercial galleries and auction houses, and see some important artworks and objects rarely on public view. This walk is a good complement to our
British Museum
and
Tate Modern tour
.
Where You'll Start
Tour Experts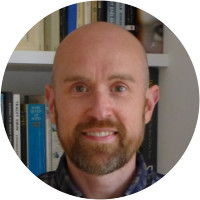 Alan was born and raised in Scotland but has spent most of his adult life in London. Having achieved an MA in Art History at Glasgow University, he worked for many years in the art world at both an international auction house and an antique dealer. In recent years he has returned to academia, achieving an MA in Classical Civilisation in 2011, and has recently completed a Ph.D. in which he analyzed eighteenth-century attitudes towards the ancient Roman world. In addition to his work for Context Travel, Alan also writes catalogue essays on Contemporary Art for a leading auctioneer. Elected a Fellow of the Society of Antiquaries of Scotland in 2017, he has just started work on a book inspired by his Ph.D. research, which will be published by Edinburgh University Press in 2020.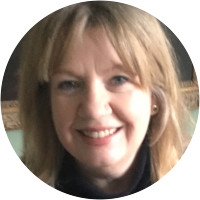 Hattie has a degree in History of Art and an MA in Historic Interiors, she has a life-long passion and fascination in Fine and Decorative Arts, particularly works produced in Europe from the 16th to 18th century. After working for the Royal Collection in the Print Room at Windsor Castle, she was a curator for a private collector of 17th and 18th century prints and drawings. This sparked a keen interest in portraiture and English art, as well as the printed image. Hattie has worked for London's foremost framer of important old master paintings during which time she sharpened her appreciation and understanding of the decorative arts and the changing tastes of collecting. Recently she has been dealing in prints and works of art as well as taking groups of all ages to museums and galleries.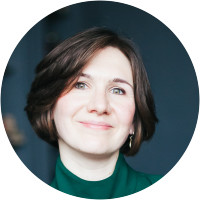 Margo has lived in London since 2010. She moved to this city to complete her MA at the Courtauld Institute of Art, specialising in Russian art. Since then Margo has embarked on a career in the art world, working at galleries and international auction houses. She trained to be a Blue Badge Tourist Guide in 2017 whilst continuing to work for a leading auction house. As an art historian and specialist in decorative works of art, Margo particularly enjoys giving tours of the city's art galleries and museums, and has insider knowledge of the international art world.
Reviews can only be left by Context customers after they have completed a tour. For more information about our reviews, please see our FAQ.
This was a spectacular tour! All my CONTEXT tours are great, but this was especially wonderful. Alan was friendly, easy to talk to and answered my questions gracefully. I learned a lot and thoroughly enjoyed myself and look forward to touring with him again in February 2020.
Oct. 22, 2019
He understood me and allowed me to lead my interest He is knowledgeable and courteous
Sep. 30, 2019
Interesting tour with Alan, who provided great insights into the art and auction world. He shared many stories and good insights about art, history and the auction houses. Demystified the auction process and we saw some wonderful contemporary art. Would recommend highly.
Feb. 28, 2019