Tour Details
Tour Description
Did you know that the British Museum's collection includes over 8 million objects, making it one of the largest and most comprehensive in the world? The Rosetta Stone, the Parthenon Marbles, and the Assyrian Lion Hunt are just some of the treasures we'll see in this three-hour, in-depth British Museum tour. With a local guide you can gain deeper insights, context, and perspectives on the exhibits, and make the most of your visit. Led by a licensed archaeologist or historian, this walk not only explores the museum and its controversial history of collecting but goes in-depth with some of its many works from antiquity. Together, we'll rediscover not only the museum's well-known Ancient Egyptian and Greek treasures, but some of its lesser-known—but no less magnificent—Assyrian, Persian, and Mesopotamian artifacts.

Please note: The Rosetta Stone will not be on display in the permanent exhibition of the British Museum until Spring 2023.
Includes
Timed admission tickets
3 hours with a Ph.D. or MA-level guide
Itinerary Details
We generally start with a thorough overview of how the British Museum came into existence in the mid-eighteenth century. Beginning with the Enlightenment Gallery, formerly known as the King's Library, the first part of the new museum building, we will discuss how the discipline of archaeology evolved from the work of antiquaries and also look at how art history was born with the study of ancient Greek sculpture and vase painting.

Next, we'll traverse the halls of the museum, visiting its most important rooms. This includes the Egyptian collection, where we'll explore how ancient texts came to be deciphered in the first place and compare the ways in which hieroglyphs and cuneiform, the two earliest scripts, were cracked. We will also spend some time exploring the Rosetta Stone, and some of the nearly 130,000 pieces of cuneiform tablets from ancient Iraq that are on display. Depending on our interests or our guide's specialty, we may also focus on the art of ancient Iran and/or ancient Iraq, or delve into the Parthenon Marbles. At the end of our time together we will emerge with a better understanding of this major institution and its key role in intellectual life worldwide, leaving us with a sense of wonder and appreciation.


FAQ
Do we need to pay for a ticket to get in?
No. Unless you want to see one of the temporary exhibitions, the museum is free. However, donations are greatly appreciated.


Is the British Museum accessible?
Yes. The Great Russell Street entrance has 12 steps with a handrail. There are self-operable lifts on both sides of the steps. There is level access at the Montague Place entrance. The majority of galleries and all special exhibitions are fully accessible.


Is this tour good for kids and teens?
Yes! We have some excellent family-friendly guides who can appeal to the learning styles of children. We have a separate
British Museum Tour for Kids
just for families with children 12 and under. When booking, please provide us with information about your children such as favorite school subjects, and hobbies. This way we can match you with the best possible guide.
Where You'll Start
Tour Experts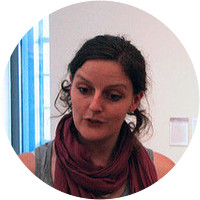 Sarah has lived and worked in London all her life, but pops over to Rome fairly often. After completing her MA in History of Art at University College London, specialising in late 19th Century French Painting and mid 20th Century Art, she has worked in different areas of the contemporary art world in both London and Rome, before deciding to focus on gallery education. This necessitated a far greater knowledge base, so Sarah trained to be a guide and qualified as a City of London Guide and as a Blue Badge Tourist Guide in 2008. She now works as a guide, specialising in Museums and Galleries as well as tours for children and young people, she teaches courses in art history and the history of London at the University of Richmond and works as a gallery educator at the National Portrait Gallery and the Dulwich Picture Gallery, specialising in tours for older people and people with Dementia.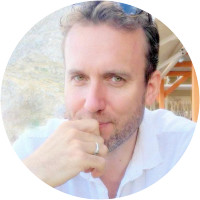 Lawrence travelled and excavated extensively in Israel, Jordan and Egypt before attending the University of Durham where he studied archaeology. He specialised in ancient human remains during his Masters' at Liverpool University Medical School, followed by a year of travel and excavation in the UK and Africa. He won a scholarship to attend University College London, where he wrote his Doctorate on ancient populations of the Western Mediterranean basin and the Canary Islands. He currently lectures at Birkbeck College, University of London. He carries out research at London's Natural History Museum and spends several months each year working on a major archaeological project in Peru. He is also connected with excavations in Egypt, Bolivia, California, Sierra Leone, Ghana, and Spain, where he works with a forensic unit recovering the fallen from the 1936-1939 Spanish Civil War. In addition to his research, he has interests in the classical world, ancient Assyria, geology, palaeontology, twentieth century art history and the history of London.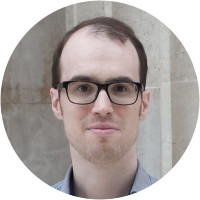 Andrew completed a PhD in Classics at King's College London where he specialised in how the Classical world shaped British politics and culture. His research interests range from Ancient Greece to the British empire, and he has tutored secondary school children in everything from Tudor England to the Second World War. Andrew especially loves the eclectic historical landscape of London which allows one to find ancient ruins or historic pubs amongst the modern city. He teaches ancient history to undergraduates at King's College London and is a keen cyclist and runner.
Reviews can only be left by Context customers after they have completed a tour. For more information about our reviews, please see our FAQ.
Beautifully immersive experience with Alan
Jan. 14, 2023
Helena was a fabulous guide - we highly recommend her!
Jan. 2, 2023
Alan was prompt, courteous, knowledgeable, and entertaining. The three hours went by so fast. We all thoroughly enjoyed the tour which made us yearn for a longer visit.
Dec. 29, 2022
See the British Museum with Context
Get to know one of the art historians leading this tour