Tour Details
Tour Description
This two-hour tour of the British Museum will stimulate children's imagination as they explore mummies, Parthenon marbles, Roman mosaics, and other antiquities that represent fascinating civilizations from the past. Our archaeologists, trained in visual thinking strategies, will offer an interactive look at the ancient world and its traditions, religions, and people. Families on this tour will get to pick a civilization and trace their history, learning more about their day-to-day lives, and applying what they learn to our world today.

Located in the beautiful Bloomsbury neighborhood, the British Museum holds one of the richest and most eclectic public art collections in the world. From the Rosetta Stone, to the lion hunt, to the king's palace at Nineveh, the museum is packed full of artwork that can enhance your family's understanding of the ancient world. Our walk begins just outside the museum, where we'll learn how it was founded and how the passion for collecting is still at the core of this incredible institution today. From here we'll go inside and, using fun educational tools, pick a theme or a particular civilization and follow its development throughout time. We may, for instance, focus on the development of scripture from cuneiform to hieroglyphic to our modern alphabet, using tools like the Rosetta Stone and other ancient inscriptions. We'll also make sure to include a visit to the Egyptian mummies and the Parthenon marbles and, depending on the children's interests, may also focus on the development of civilization in England.

Note: In order to plan the best possible experience for your children, it would be helpful for us to know some background. Have they traveled to other countries in the past? If so, where? Have they studied any subjects in school that would relate to the walk? Are they interested in art, music, even food? The more you can tell us, the better.


FAQ
What is a private tour?
Our private tours are limited exclusively to travelers in your party. They are designed to provide a learning experience that is completely tailored to you and your traveling companions. Private tours give you more flexibility with scheduling (you decide when the walk best fits in your trip), the ability to tailor your itinerary (we'll work to match the itinerary to the interests and dynamics of your group), and more personalized time with your guide.


What is a small group tour?
Our small group tours cover many of the same itineraries as our private tours, but they place you with other travelers in groups of 6 or less. They operate on a pre-scheduled calendar, and are designed to provide an opportunity to engage with and learn from other travelers. Most of our small group tours require at least three (3) participants to run, although there is some variation from walk to walk. However, there is some variation from walk to walk. As you sign up for a tentative walk we display the minimum number required in order to confirm.


Where are we meeting our guide?
Once you book your tour we'll send you all details regarding where to meet your guide and how to get there.


Do we need tickets to go inside the British Museum?
No, the museum is free to the public, however donations are appreciated. There are donation boxes at all main entrances to the gallery.


Is this tour good for kids?
Absolutely yes! This tour was designed by our museum educators and guides to be fun and interactive. Feel free to provide us with information about your children such as favorite school subjects, and hobbies. This way we can match you with the best possible guide.


Is this walk accessible to wheelchair users?
Yes, the gallery is fully accessible.
Where You'll Start
Tour Experts
Caroline
After a very happy time leading walks for Context in Rome, Caroline returned to her native London to complete a Ph.D at King's College London which conisdered the acquisition of Roman antiquities - and primarily Latin inscriptions - by the Grand Tourists of the 18th century. The project was closely connected with the British Museum, which is also conveniently one of her favourite London destinations. When not leading walks for Context, Caroline can usually be found in the British Library, teaching Undergraduate courses in the Classics department at KCL, or in one of London's many lovely parks with her dog.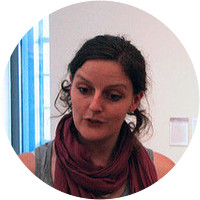 Sarah
Sarah has lived and worked in London all her life, but pops over to Rome fairly often. After completing her MA in History of Art at University College London, specialising in late 19th Century French Painting and mid 20th Century Art, she has worked in different areas of the contemporary art world in both London and Rome, before deciding to focus on gallery education. This necessitated a far greater knowledge base, so Sarah trained to be a guide and qualified as a City of London Guide and as a Blue Badge Tourist Guide in 2008. She now works as a guide, specialising in Museums and Galleries as well as tours for children and young people, she teaches courses in art history and the history of London at the University of Richmond and works as a gallery educator at the National Portrait Gallery and the Dulwich Picture Gallery, specialising in tours for older people and people with Dementia.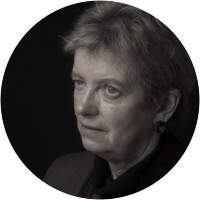 Philippa
Philippa is an Oxford educated historian with specialist training in Art History. A qualified teacher with over 15 years experience as a resident guide and teacher at Dulwich Picture Gallery. For the last two years she has been on an intensive course learning about this great city. A Londoner all her adult life, she enjoys all aspects of the city, from the architecture to the food markets, from the parks and riverside walks to the galleries and city churches. Her particular interests are the quirkier, less well-known places which only a long standing Londoner gets to know.
Reviews can only be left by Context customers after they have completed a tour. For more information about our reviews, please see our FAQ.
Helena was wonderful - patient and helpful when our son's wheelchair ran out of batteries and we had to get started late, and was also patient with the kids who were as interested in her life and travels as the interesting and super kid focused things she had to share.
Aug. 5, 2019
You did everything right says my daughter Riya!
Jul. 23, 2019
Helena was terrific. She related to the children perfectly. A great teacher and story teller!!!
Jul. 20, 2019