Tour Details
Tour Description
Intrigued by British history and World War Two? Look no further. We've come up with the perfect full-day itinerary for those looking for a historic deep-dive. In the company of a local historian, we'll spend our time exploring the wartime stories of London with an outdoor walking tour and heading underground to Winston Churchill's bunker. From the bomb-riddled pockets of London that survived the Blitz to Churchill's War Rooms, this tour is a fitting introduction for learners looking to explore London through a historic lens.
Sites Visited
St. Paul's Cathedral
Guildhall
Museum of London
Churchill War Rooms
Included
7 hours with a Ph.D. or MA-level historian
Morning coffee
St Paul's Cathedral tickets
Churchill War Rooms tickets
Transfer in between sites
Itinerary Details
Our morning tour will focus on the impact of World War Two on London, from the fear of enemy invasion to the daily bomb raids and subsequent destruction. We'll focus on East London, the Square Mile, and the surrounding area of St. Paul's cathedral, one of the most bombed districts during the war. We will start around the corner from the Museum of London at the Fore Street site where the first Nazi bombs fell, from there, we'll work our way south via St Mary Aldermanbury and the Guildhall exploring more of Churchill's links with the area. We'll learn of underground stations repurposed as air-raid shelters, we'll discuss propaganda and daily life, destruction, and rebuilding, as well as the iconic role that St. Paul's Cathedral came to represent. We may stop for a coffee break at St Mary-le-Bow, destroyed and then restored after the war before heading to the Blitz memorial north of St Paul's Cathedral. Before lunch, we'll finish at St. Paul's Cathedral, with a visit to the American Memorial Chapel, dedicated in its entirety to the American dead of WWII.

After a local lunch, we'll hop in a taxi or take the tube to the Churchill War Rooms to continue our education on the Blitz. In Churchill's high-security underground bunker office and its maze of other rooms, we'll learn about the figure of Winston Churchill, the key decisions he made as Prime Minister, and his ability to cement the 'Big Three' Alliance with Russia and the United States. After an in-depth exploration underground, we'll emerge for a stroll nearby through Whitehall, taking in the Guards Chapel, Buckingham Palace, and discussing the Royal Family during WWII.


We will leave each other with a full-day of WWII history behind us and a deeper knowledge of the havoc caused by the Blitz and how the local Londoners came together to rebuild the city to its former glory. We'll also gain insight into Winston Churchill and his legacy as a political strategist, and mythical figure in history.


Interested in a full-day art-themed tour? Check out our Full Day London Art Tour.
FAQ
What is a private tour?
Our private tours are limited exclusively to travelers in your party. They are designed to provide a learning experience that is completely tailored to you and your traveling companions. Private tours give you more flexibility with scheduling (you decide when the walk best fits in your trip), the ability to tailor your itinerary (we'll work to match the itinerary to the interests and dynamics of your group), and more personalized time with your guide.


What happens if it's raining?
Our tours happen rain or shine. Our guides are great at adapting their route during changes in weather. Please bring an umbrella.


Is this walk suitable for families?
Can you arrange a car service for the day?
Yes. We can arrange a car service to pick you and drop you off at your hotel if you would like. The price of a full-day service starts at $730. Otherwise, we suggest traveling in between sites on foot, underground train or taxi.
Where You'll Start
Tour Experts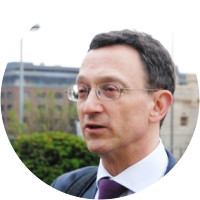 Born and raised a Londoner, Mark has been fortunate to live also in Oxford and Dorset, as well as to work overseas in France, United States of America, Czech Republic and Russia. He has enjoyed visiting or living in several great cities but nothing compares with London - quite simply, this is the world's most fascinating city! His personal interests range from the history of the City, to Jewish history, transport and multicultural London.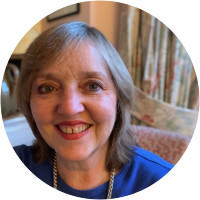 Imogen Rumbold is a retired solicitor living in London. She is the mother of 3 children, now grown up, but not so long ago that she cannot remember what it is like to be in children's company! Originally called to the Bar in 1979, she then swapped sides to become a solicitor and partner in the law firm of Lawrence Graham (now Gowlings WLG), and thereafter as a partner in the niche City shipping practice of Lax & Co. Practising as a shipping litigator led to quite a lot of travel, to such places as Russia, Bulgaria and land-locked Switzerland. In 2018, Imogen retired to devote herself to guiding, thus indulging her interests in history without quite abandoning the law. She is a fully qualified tourist guide and holds the coveted Blue Badge, which permits her to lead tours in London, the Cotswolds, Bath and Stonehenge, amongst other sites. She loves sharing London with visitors, the capital city where she has lived and worked for over 40 years. She gets just as much pleasure from guiding children as she does from guiding grown-ups. Come and visit!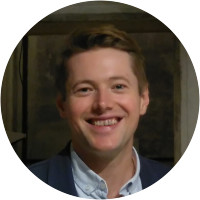 Peter is a London native whose biography reads like a picture postcard book of the capital. Born 'within the sound of the Bow Bells', he spent his formative years as a chorister at St Paul's Cathedral, was a John Carpenter scholar at the City of London School, and went on to complete two degrees at the London School of Economics. While studying for the 'Knowledge of London', London's legendary taxi-driver test, he worked as a driver on the city's iconic red Heatherwick buses. He loves sharing his unique insights and observations of his home town with visitors from around the world.
Reviews can only be left by Context customers after they have completed a tour. For more information about our reviews, please see our FAQ.
Peter was THE BEST!!!! We learned so much, easily & efficiently covered so much territory, and had so much fun!!! This tour was the highlight of our trip thanks to Peter!!!
Mar. 17, 2023
Imogen was a fantastic guide for our WWII/Churchill tour - very knowledgeable and thoughtful about our experience. We had our nine year old son with us and she was brilliant at making it fun and interesting for him. We had a fantastic day.
Mar. 10, 2023
Janice gave a wonderful tour and navigated difficult circumstances as the London Marathon caused major congestion. She was knowledgeable, gracious and was continually mindful of our needs. Thank you for a wonderful experience.
Oct. 4, 2022