Tour Details
Tour Description
Uncover London's 2,000-year history in the company of a local historian on this London City Tour, broadly covering the history of England's capital. Providing an overview of London from Roman outpost to cutting-edge world capital, this walk is history-focused, tracing the city's long, turbulent history and rise to prominence while visiting quintessential landmarks like the Tower of London, All Hallows-by-the-Tower, and the Monument, which marks the spot at which the Great Fire, which nearly consumed the city, is believed to have originated.
London City Tour
We will begin at the Tower of London, one of the primary symbols of London (and where we run a focused
Tower of London Tour
), which was built in 1078 to protect the city from invaders. Here we will discuss the Norman invasion and separation of City of London from the monarchy, delving into one of the most interesting periods of British history. We will continue the walk with a visit to one of the few sites that escaped the fire (though not the Blitz), All Hallows-by-the-Tower. The church is the oldest known in the City of London area and contains remnants of the Roman, Saxon, medieval, and modern periods. It was also the place where Samuel Pepys watched the Great Fire spread across the capital, where William Penn was christened, and where John Quincy Adams was married.
Architecture Through the Ages
As we leave the church, we will pass some of the remainders of the Roman and medieval wall and fort that was situated in this area. While making our way in the medieval streets of the city, we will discuss the architectural development of the square mile, from St. Andrew Undershaft which survived the fire, the Blitz (the focus of our
London WWII Tour
and a Victorian refurbishment, to the Lloyd's Building and the controversial Gerkin. We will continue our walk with a visit to the fourteenth-century Leadenhall Market, where we will discuss the importance of trade to the history of the city and to the flourishing coffeehouses in this part of London. If time allows, we will veer off to Guildhall, the medieval town hall and the only pre-1666 secular building that survived the fire and the 1940-41 Blitz. This site is also home to a Roman amphitheater situated in the ground level of the structure, whose remains we may examine.
Take Aways
Depending on the day and your interest, we may take a short walk to the third century AD Roman Mithraeum, or we could proceed to walk through Eastcheap, in the heart of the City. From here, we will walk to the Monument, a large monolith, which commemorates the believed starting-point of the Great Fire of London in 1666. The fire consumed many of the ninety-six churches that existed in this part of London, and the job of their restoration was given to Sir Christopher Wren (on whom we also run a
Christopher Wren Churches Tour
), whose masterpieces are still a feature of London today.
FAQ
What is a private tour?
Our private tours are limited exclusively to travelers in your party. They are designed to provide a learning experience that is completely tailored to you and your traveling companions. Private tours give you more flexibility with scheduling (you decide when the walk best fits in your trip), the ability to tailor your itinerary (we'll work to match the itinerary to the interests and dynamics of your group), and more personalized time with your guide.


What is a small group tour?
Our small group tours cover many of the same itineraries as our private tours, but they place you with other travelers in groups of 6 or less. They operate on a pre-scheduled calendar, and are designed to provide an opportunity to engage with and learn from other travelers. Most of our small group tours require at least three (3) participants to run, although there is some variation from walk to walk. However, there is some variation from walk to walk. As you sign up for a tentative walk we display the minimum number required in order to confirm.


Will we see the Tower of London on this tour?
While the Tower is not included in the tour, we start the walk very near it, and we briefly discuss its role in the creation of the City. If you are interested in visiting the Tower, please see our
Tower of London
tour.
Is this walk accessible to wheelchairs?
Yes, the City is fully accessible, so wheelchairs are not a problem.


Do we need to bring cash for entrance to sites?
Most sites we visit are free, however, they welcome donations. For this reason we recommend carrying some cash.


What if it's raining?
Tours operate rain or shine, but in the case of inclement weather, your guide will modify the tour so more time is spent indoors. It never hurts to have an umbrella on hand.


Is this tour good for kids?
Yes! We have some excellent family friendly experts who can appeal to the learning styles of children. Please book privately if you have children under 13. Feel free to provide us with information about your children such as favorite school subjects, and hobbies. This way we can match you with the best possible guide.


Is this a walking intensive tour?
The tour covers about 2 miles. All of this is on even ground
Where You'll Start
Tour Experts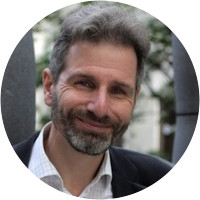 Tim Hochstrasser is Associate Professor of International History at LSE where he lectures on early modern European history, culture and political thought. He was educated and has taught at the Universities of Cambridge and Oxford. He is particularly interested in the Enlightenment era of European Thought but believes that the relationship between events and ideas can only be fully understood by taking seriously the architecture, town planning, design, art history and music within any period. He tries to reflect this holistic approach to history in his writings and teaching. He has lived and worked in London for many years and regularly takes groups of students out on London walks and expeditions to galleries so that they can experience the material culture of history first hand.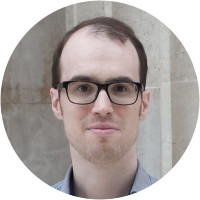 Andrew completed a PhD in Classics at King's College London where he specialised in how the Classical world shaped British politics and culture. His research interests range from Ancient Greece to the British empire, and he has tutored secondary school children in everything from Tudor England to the Second World War. Andrew especially loves the eclectic historical landscape of London which allows one to find ancient ruins or historic pubs amongst the modern city. He teaches ancient history to undergraduates at King's College London and is a keen cyclist and runner.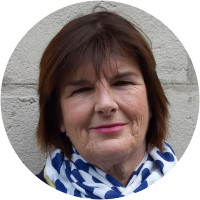 Jane Hickey is a prize winning Blue Badge guide for London and day trips out of London. She grew up in her father's hotel in Dublin, Ireland and despite early attempts to branch out she has consistently returned to the hospitality industry in various guises. She has lived in London all her adult life, qualifying as a chartered accountant with PWC where her clients included the InterContinental Hotel Group. Following a spell in finance with Trusthouse Forte Hotels she returned to the consultancy arm of PWC working in the Tourism & Leisure Group, looking at investment opportunities in the industry. She spent time in Hungary and Poland with PWC in the 90s privatizing state owned hotel and leisure groups. Having taken a break to raise her 3 children she then undertook an intensive 2 year course in London launching her guiding career. Since qualifying as a guide she has undertaken further courses in the City of London, Windsor & Eton, and she is currently studying for a Certificate in Early Medieval Art and Architecture at the Victoria & Albert Museum. Jane very much looks forward to showing her London to Context Travel visitors and particularly enjoys looking after family groups.
Reviews can only be left by Context customers after they have completed a tour. For more information about our reviews, please see our FAQ.
Peter was superb and quite accommodating and impressive with the breadth and depth of his knowledge.
Nov. 29, 2019
This was an exceptionally rewarding experience, highly attuned to our expectations and personal preferences for the tour. We so much appreciated the expertise of our guide, Phillipa, and the enthusiastic way in which she addressed every topic. I can best characterize our day as a rare experience, one that made a deep impression on us both.
Nov. 6, 2019
Chris was fantastic! We would happily do another tour with him.
Nov. 1, 2019