Tour Details
Tour Description
While British artists may not have the name recognition of others from continental art, the breadth and consistency of British art, from JWM Turner's impassioned landscapes to Hogarth's cutting satire. Those interested in exploring Britain's artistic legacy need look no further than Tate Britain, with its exhaustive collection of British art from the year 1500 to today. On this Tate Britain Tour, led by an art historian, we will gain not only a deeper appreciation of the progression of visual arts in Britain, but also a broader understanding of the region's social and cultural context over the centuries.


Tate Britain Tour led by an art historian.
World's largest collection of JWM Turner works
Explore the chronology of British art.
Tate Britain Tour
Our walk starts outside Tate Britain, where we will discuss the history, architecture, and location of the gallery on the banks of the River Thames. Once inside, we will head for the Tudor galleries, the earliest works of the collection. Focusing on Nicholas Hilliard's portrait of Queen Elizabeth I, we will discuss the reasons behind the shift from religious art to portraiture in England from the 1500s onward. Portraiture will be a major theme throughout the tour, and we will consider the fashion in the 1600s for 'foreign' court artists such as Van Dyck, as well as for home-grown talents such as Joshua Reynolds, who in the eighteenth century attempted to promote the status of portraiture through his 'Grand Manner' paintings.


The Rise of the Landscape
We will discuss the rise of English landscape painting beginning with two artists, Thomas Gainsborough, a portraitist, and George Stubbs, who painted animals. We will look at how each uses nature as a foil to their subjects. From this, we may focus on how 'nature' is constructed and its relationship to the socio-political context as well as the question of why landscape painting was often disregarded by the Academy. Then, we will move on to two artists who championed landscape painting in the nineteenth century: John Constable's constructs of 'Englishness' in nature, and JWM Turner's pursuit of 'the sublime' in the context of his dramatic renderings of British nature.


Breaking the Mold
Lastly, we will consider artists who broke with convention, such as eighteenth-century satirist William Hogarth, nineteenth-century visionary William Blake, the Pre-Raphaelite Brotherhood of the mid-nineteenth century (who aimed to return art to a time before Raphael), and of course twentieth-century artists such as sculptor Henry Moore.


Take Aways
At the end of our walk, we will have gained greater insight into British art and its role in defining Britain's identity and the country's role as a cultural world leader.


Looking to explore more art in London? Visit Tate Britain's sister museum on our
Tate Modern Tour
, or visit a broader collection of work through the centuries on our
National Gallery Tour
.
Where You'll Start
Tour Experts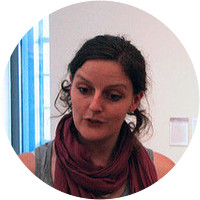 Sarah has lived and worked in London all her life, but pops over to Rome fairly often. After completing her MA in History of Art at University College London, specialising in late 19th Century French Painting and mid 20th Century Art, she has worked in different areas of the contemporary art world in both London and Rome, before deciding to focus on gallery education. This necessitated a far greater knowledge base, so Sarah trained to be a guide and qualified as a City of London Guide and as a Blue Badge Tourist Guide in 2008. She now works as a guide, specialising in Museums and Galleries as well as tours for children and young people, she teaches courses in art history and the history of London at the University of Richmond and works as a gallery educator at the National Portrait Gallery and the Dulwich Picture Gallery, specialising in tours for older people and people with Dementia.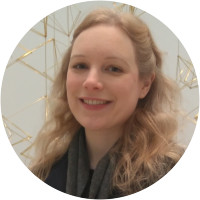 Francesca grew up in West Wales, but coming from a long line of Londoners she soon found herself living and studying in the capital. She completed both her BA and MA at the Courtauld Institute of Art, specialising in Aesthetic Movement art and interiors. Whilst studying, she kept herself busy running the family events programme at Westminster Abbey and volunteering on the education programme at Dulwich Picture Gallery. After graduating in 2008, she went to work at the Royal Academy of Arts organising visits to historical properties and collections in and around London. Since 2013, she has lectured on the history of interior design at KLC School of Design. She also works as a gallery educator, planning and delivering workshops that engage young people in the visual arts. She has written widely on exhibitions and private collections, with a recent focus on producing art history learning resources.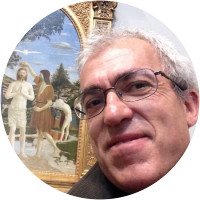 Maurizio is originally from Cortona, Italy. He studied as an interpreter and continued on with a second University Degree in Languages and Visual Arts in Siena (with Honours). He worked as teacher, interpreter and guide in Italy until 1990 the year when he settled in London. Since then he qualified as a Blue Badge Guide and City Guide. He receive a third University Degree in Philosophy and Theology University of Louvain (Belgium) London campus (Allen Hall). He attended visual arts courses at the Victoria and Albert Museum, Tate Gallery and City Lit. He has become an Art Expert for Tate Galleries. Alongside with his guiding, he is also tutoring and lecturing for the Tate Galleries and the Institute of Tourist Guiding (History of Art).
Reviews can only be left by Context customers after they have completed a tour. For more information about our reviews, please see our FAQ.
Alan was absolutely excellent. Thank you so much.
Feb. 3, 2020
Hattie was a wonderful guide through the Tate Britain. She covered what I had requested + more! She was very knowledgeable and fantastic in helping us understand the works, especially William Blake! Would do another tour with her for sure!
Nov. 11, 2019
Sue earns top marks for her ability to explain Victorian art to a couple of Baudelaireans.
Nov. 19, 2014