Tour Details
Tour Description
This three-hour Tower of London tour, led by an expert historian, uses the Tower as a backdrop for understanding and discussing British history and culture. Together, we'll unpack the many roles the Tower has played in its nearly 1,000-year history. From the strategic outpost of William the Conqueror to a prison and execution site that witnessed the beheading of two of Henry VIII's wives, we will leave with a deeper understanding of the Tower of London's role in British history.

Update Summer 2022: Due to venue rules, we are currently unable to guide inside some areas of the Tower of London site, including the White Tower, the Jewel House and the Chapel of St Peter ad Vincula. This rule is in place until further notice. We are still able to guide in the other areas of the Tower of London site and you will be able to visit guiding-restricted areas independently.
Sites Visited
Included
3 hours with a PhD or MA-level guide
Skip-the-line tickets into the Tower of London

Please Note: Our team will pre-purchase timed admission tickets on behalf of your party. However, due to enhanced COVID-19 safety precautions at this venue, there will be a mandatory security line that we must wait in together.
Itinerary Details
Our tour begins outside the tower and considers the oldest part of the structure, which was built by William the Conqueror in the 1070s. Upon entering, we'll discuss the architectural developments of the Tower of London as a castle and a royal residence. At the execution site, we will remember those who were executed and imprisoned here and explore why private rather than public executions were chosen. We'll also discuss famous prisoners like Guy Fawkes, who attempted to blow up Parliament in 1605, and look at examples of torture instruments from the past. We may also see the Yeoman Warders, also known as the Beefeaters, who are the ceremonial guardians of the Tower; the legendary ravens that have been at the tower for over 300 years; and the Crown Jewels, used in the coronation ceremony of each new monarch, which symbolize the divine right of kings. We'll explore all this in relation to the Victorians and the many narratives they constructed about the tower.
Then, depending on your preference, we may enter the White Tower, the oldest part of the Tower of London, and explore the state-of-the-art Norman fortress and royal palace. Alternatively, we can explore the many other towers, perhaps seeing the graffiti carved into the walls by prisoners in the Beauchamp Tower (also known as the Bloody Tower), where two young princes were said to have been murdered in 1483.
For help in planning your trip, please see our guide on
how to tour the Tower of London
.
Looking for tours of more London landmarks? Looking for tours of more London landmarks? Try our
Westminster Abbey Tour
.
FAQ
Where do we meet? Where does the tour end?
The tour meets near the Tower, in an easy-to-find location away from the crowds. Your confirmation email will have the exact meeting point details along with a map. The walking tour ends within the Tower grounds.
Is the Tower of London wheelchair accessible?
Whilst the Tower welcomes all visitors, this historic building has places with difficult stairs and passageways and wheelchair access is limited. There are also a large number of steps throughout the Tower with cobbles laid on some of the roads. However, the Jewel House and the Crown Jewels are fully accessible to all visitors. Please
contact us
if you have any questions regarding accessibility for your tour.
Is this tour good for kids?
Yes! We have some excellent family-friendly guides who can appeal to the learning styles of children. We have a separate
Tower of London for Kids
tour just for families with children 12 and under. When booking, feel free to provide us with information about your children such as favorite school subjects, and hobbies.
Where You'll Start
Tour Experts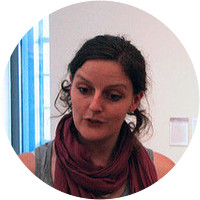 Sarah has lived and worked in London all her life, but pops over to Rome fairly often. After completing her MA in History of Art at University College London, specialising in late 19th Century French Painting and mid 20th Century Art, she has worked in different areas of the contemporary art world in both London and Rome, before deciding to focus on gallery education. This necessitated a far greater knowledge base, so Sarah trained to be a guide and qualified as a City of London Guide and as a Blue Badge Tourist Guide in 2008. She now works as a guide, specialising in Museums and Galleries as well as tours for children and young people, she teaches courses in art history and the history of London at the University of Richmond and works as a gallery educator at the National Portrait Gallery and the Dulwich Picture Gallery, specialising in tours for older people and people with Dementia.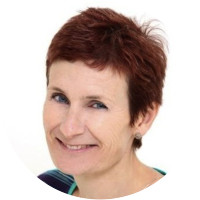 Clare has lived and worked in London for over 25 years. After graduating with a Degree in Geography and a Masters Degree in Environmental Planning from Nottingham University, she worked as a town planner and urban designer in one of the most dynamic, diverse and probably most challenging cities on earth - London! Employed in both the public and the private sector, she specialised in regeneration policy guidance and the conservation and renewal of protected buildings and historic areas in several of London's Boroughs. Before starting a family in the 1990's, she travelled extensively throughout Africa and Madagascar, working as a volunteer on several self-help community projects. She has spent two years training to guide around London and now has the pleasure of telling London's fascinating planning and architectural story to visitors, bringing her own personal insight into many of the city's landmarks!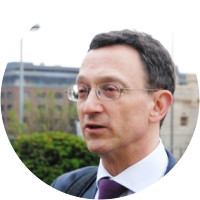 Born and raised a Londoner, Mark has been fortunate to live also in Oxford and Dorset, as well as to work overseas in France, United States of America, Czech Republic and Russia. He has enjoyed visiting or living in several great cities but nothing compares with London - quite simply, this is the world's most fascinating city! His personal interests range from the history of the City, to Jewish history, transport and multicultural London.
Reviews can only be left by Context customers after they have completed a tour. For more information about our reviews, please see our FAQ.
I've used Context 3 times on this vacation and it has been flawless with every experience! Dierdre was wonderful. Very friendly and knowledgeable!
Nov. 24, 2022
Everything was perfectly arranged! We really appreciated the clear communication and reminders in advance, along with precise instructions on meeting our guide and the morning of map from our hotel! Imogen was so warm and charming. We felt like old friends immediately. Her depth of knowledge was thrilling and left us eager to learn more. We happened upon the Remembrance Sunday service of the Yeoman Guards and Imogen was flexible enough to let us watch the entire lovely ceremony. Definitely a highlight of our trip.
Nov. 13, 2022
Really great informative tour delivered with enthusiasm
Oct. 26, 2022
See the Tower of London with Context
Get to know one of the historians leading this tour