Tour Details
Tour Description
Located a short bus ride from Madrid, the monarchical complex of San Lorenzo de El Escorial—situated on a hilltop with stunning views over the Spanish landscape—is critical to understanding Spanish power and politics in the 16th and 17th centuries. A sprawling, palatial complex, El Escorial occupied a central role in Spanish political history as a seat of power outside of the urban center of Madrid, and in this way provides an interesting contrast to Versailles and other rural royal residences throughout Europe. As a UNESCO World Heritage Site, it's a major must-see site. Our four hour guided El Escorial excursion, one of our many
half- and full-day trips from Madrid
, is led by an accomplished historian or art historian. This El Escorial tour will draw connections between politics and religion in 16th century Spain, putting the stunning landmark in a new perspective.
El Escorial Excursion from Madrid
Our excursion begins in Madrid, with a bus ride (45 mins) out to the site. Along the way, we'll look at the figure of Philip II of Spain, who founded the complex in 1563 with a dual purpose: as both a monastic foundation and a pantheon for the Habsburg dynasty—specifically as a burial place for his father, the Holy Roman Emperor Charles V, and other members of the royal family. The direct involvement of Philip II in the project has been discussed by historians at length, and we'll look at some of these interpretations as we tour the site.
El Escorial Tour
Once on site, we'll explore the residential quarters, the monastery, and most of the major buildings. We'll have ample opportunity to explore and discuss the layers of meaning within the complex, which came to symbolize both the international prestige and the private beliefs of a monarch who ruled over a vast empire. Religion and politics are linked together at El Escorial, reflecting the convergence of the spiritual and the secular in the politics of 16th-century Spain.
El Escorial with an Expert
Our visit will also include the Library whose holdings rival those of the Vatican in number and importance, as well as a collection of Flemish, Italian, and Spanish paintings, and two eighteenth-century recreational lodges for the royal family. (If you wish to see more art while in Spain, consider our
Prado tour
.) At the end of the visit, participants are free to remain and continue exploring on their own and will be provided with instructions for getting back to Madrid.
FAQ About the El Escorial Day Trip

Where do we meet? Where does it end?
You'll meet in Madrid, at Moncloa Bus Station (your confirmation will have the exact meeting point). In total, this is a 4 hour excursion. Travel time to El Escorial is about 1 hour, then we'll spend 3 hours on site. Return time is not included in the excursion. You can stay in El Escorial on their own and eat lunch, or return to Madrid with the guide.


Do we need tickets?
You will purchase your bus and entrance tickets on-site (your guide can assist you with this). It is a good idea to have cash on hand—approximately €25.


Can I participate in another tour in the afternoon?
Depending on the timing of the second tour, it may be possible. Please contact us to see if this is feasible.


Is this tour mobility friendly?
The Palace is not disabled friendly. It is "partially accessible" which means visitors with reduced mobility can see about a third of the palace. There are a lot of stairs throughout the venue. If you are restricted to a wheelchair, the most you will be able to see is the Basilica. Our typical tour involves bus service between El Escorial and Madrid. We recommend private car service for those with reduced mobility.


Can we arrange private car service instead of taking the bus?
Ys we can. We can arrange be at your disposal for the duration of the day. If you'd like to arrange car service, just mention this in the notes section of your booking. We will follow up with you to establish your exact needs in order to provide a quote and then adjust your order accordingly after it's been submitted.

Can we include El Valle de Los Caídos?
It is possible to customize the excursion to focus on specific topics or extend your time with the guide to include optional visit to the nearby francoist monument of the Valle de los Caídos, (Valley of the Fallen). This basilica, built within the mountain and surmounted by a monumental cross, was the burial place of Francisco Franco until the much talked about removal of his remains in late 2019. Please contact us at spain@contexttravel.com for availability and pricing should you be interested in this site. We recommend adding car service in order to access it.
Where You'll Start
Tour Experts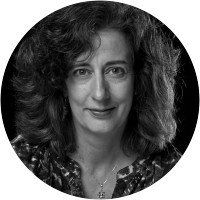 Andrea Van Houtven received her Ph.D. in art history at the University of Maryland. Her dissertation was on the relationship between art and humanism at the Spanish court in the early 17th century, which inevitably led her to Madrid. She has lived in Madrid for 12 years where she has been teaching art history and art-related courses at various universities and private centers. She also participates in special events at the Thyssen-Bornemisza Museum.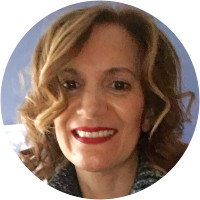 Originally from the Dominican Republic, Lourdes Fernández Bencosme has made Madrid her home for the last nineteen years. She is very passionate about the city and Spain in general. She holds a BA in History from the Universidad Autónoma de Santo Domingo after which she moved to Chicago to pursue her graduate work. She holds a MA degree in Hispanic Studies from the University of Illinois at Chicago and a PhD in Romance Languages & Literatures from the University of Chicago. She has taught courses at the University of Illinois, The University of Chicago, Colgate University, Universidad Autónoma de México, Syracuse University Madrid, Suffolk University Boston and is currently part of the faculty at Suffolk University Madrid Campus where she teaches a course entitled Madrid Cosmopolitan City among others. Her main interests are visual culture, popular music, urban life and their literary representations in Hispanic literature. Lourdes lives with her husband, her two daughters and two cats in the historic center of Madrid.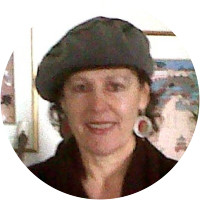 Itziar Mesanza obtained her first degree in tourism in the Spanish city of Bilbao, famous for its wonderful Guggenheim Modern Art Museum. She continued her studies with a Masters in History and has been living and guiding in Madrid. Passionate about travel, Itziar lived in Dublin for one year and shares Spanish history and culture on specialized tours around Spain.
Reviews can only be left by Context customers after they have completed a tour. For more information about our reviews, please see our FAQ.
Enrique is a terrific ambassador for the Escorial, Spain, and Context Travel. He understands the Escorial from the 16th century construction stones which you can reach out and touch to the frescos, sculpture and painting that form the final layer of its décoration. Enrique will transmit this knowledge in such a way that you will share his enthusiasm for the Escorial.
Oct. 4, 2019
Lourdes is wonderful. FANTASTIC TOUR!
Aug. 22, 2018
Enrique was an excellent guide! FANTASTIC TOUR!
Aug. 22, 2018