Tour Details
Tour Description
During this 3 hour Prado Museum tour with skip-the-line tickets, we will explore the Prado Museum, famous not only for works by such major Spanish artists as Velazquez and Goya, but also for a wide range of Flemish, Italian, and French art–representative of the far reach and influence of the Spanish Empire. Under the tutelage of an art history expert, we'll gain a broad, contextual understanding of this exciting collection while visiting some of the most significant paintings in one of the world's greatest art museums. Our Prado Museum tour is offered daily for both small groups and private tours.
Interested in further exploration of Madrid's art museums? We recommend our
Private Thyssen Museum tour.
Sites Visited
Included
3 hours with a Ph.D. or MA-level expert
Skip-the-line tickets

Please Note: Our team will pre-purchase timed admission tickets on behalf of your party. However, due to enhanced COVID-19 safety precautions at this venue, there will be a mandatory security line which we must wait in together.
Itinerary Details
We'll begin our tour by looking at the paintings that once formed part of the private collections of Spanish monarchs. These works are the initial core of the Prado Museum and account for the presence of such masterpieces as The Garden of Earthly Delights by Hieronymus Bosch and The Descent from the Cross by Roger van der Weyden, two of the most important paintings in the Prado. Next, we'll turn our attention to the advent of the Habsburg dynasty in Spain. Brought upon by Charles V, who, along with his son Philip II, became prominent patrons of Venetian artists, chiefly Titian. We may dwell for a while with this artist's powerful portraits of both regents. We'll also discuss how a fascination with Italy—specifically Venice—infused the work of Velazquez, whom King Philip IV (grandson of Philip II) sent to Italy in order to acquire paintings.
Next we'll look at Rubens, who sojourned at the court in Madrid and who provides a unique contrast to Velazquez, in particular Velazquez's famous Las Meninas. We'll finish in the Goya rooms, where we can review the relationships between artists and their royal patrons as we study such works as The Family of Charles IV. We'll conclude with a deep appreciation for the variety of masterpieces contained within the Prado, and how this museum serves as a capsule of European history from the Renaissance to modernity
FAQ
Will you purchase skip-the-line tickets for me?
Yes, though we will still need to wait in the small security line which is required of all visitors to the museum.

Is this tour wheelchair-accessible?
The museum is accessible to wheelchairs with the exception of certain areas connected to the Villanueva building due to its design. Please contact us to discuss in more detail your mobility concerns so that we can best advise.

There are 8 in my group but your website won't allow me to include more than 7 participants. Can't you make an exception?
No, unfortunately due to venue reservation restrictions we cannot accommodate groups larger than 7 people. If you group is larger, we recommend you split into multiple groups.
Where You'll Start
Tour Experts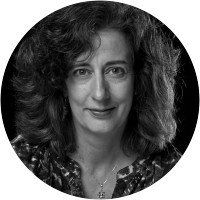 Andrea Van Houtven received her Ph.D. in art history at the University of Maryland. Her dissertation was on the relationship between art and humanism at the Spanish court in the early 17th century, which inevitably led her to Madrid. She has lived in Madrid for 12 years where she has been teaching art history and art-related courses at various universities and private centers. She also participates in special events at the Thyssen-Bornemisza Museum.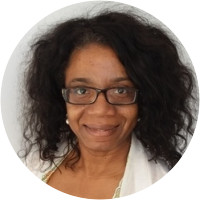 Originally from Equatorial Guinea, Clara moved to Spain when she was 2 years old. She holds degrees in geography and history and a Master's in art history from Sorbonne University in Paris. With more than fifteen years experience in museum education and public programs, Clara has worked at the Peggy Guggenheim Collection in Venice (Italy), the Smithsonian Institution in Washington, D.C, and a number of institutions within the cultural department of the Ministry of Culture in Spain. She also has designed art and cultural tours for groups for more than 10 years. At present Clara works as a Public Programmes and Communication Coordinator at the Museo del Traje (Costume Museum) of Madrid, organising events, lectures, group visits and educational programmes. An avid traveller, she has lived in Seville, Bilbao, New York City, Washington, D.C., Venice, Florence, London and Paris. Interested in different aspects of Spanish cultures, she also has been developing her other passion: food. She has certificates in wine tasting from the Spanish School of Wine Tasting and the Basque Culinary Center and in Gastronomy from the Complutense University. At the present she enjoys combining her research in Spanish Art History and Spanish Museums with her passion about food in Madrid and in the Basque Country.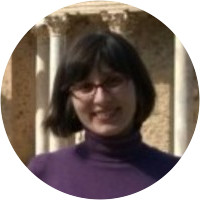 Barbara Perucka has been living for more than five years in Madrid. She earned her Ph.D. in Art History, as well as her Bachelor's degree in Italian Philology, at Adam Mickiewicz University in Poznań (Poland). Her research interests focus on medieval painting, art at European courts, and travel literature. Her doctoral thesis was dedicated to the decoration of a French manuscript "Livre des merveilles" (Book of Wonders, Paris, Bibliothèque nationale de France, ms. fr. 2810). She has published papers about late medieval tapestries and medieval illustrated accounts of a journey, and was a professor of art history at Adam Mickiewicz University in Poznań and Nebrija University in Madrid. She also received several research grants in Paris, Dijon, Vienna, Pisa and Brussels.
Reviews can only be left by Context customers after they have completed a tour. For more information about our reviews, please see our FAQ.
Excellent overview of the Prado. Carlos expertly guided us through the maze of people with interesting details of specific works.
May. 25, 2023
Everything was perfect. We learned so much from Clara, not only about the artists, but about history and how it all related to each other. Very well done.
May. 21, 2023
Vanessa was awesome: very knowledgeable, and engaging. Highly recommended!
May. 21, 2023