Tour Details
Tour Description
During this 3 hour Prado Museum tour with skip-the-line tickets, we will explore the Prado Museum, famous not only for works by such major Spanish artists as Velazquez and Goya, but also for a wide range of Flemish, Italian, and French art representative of the far reach and influence of the Spanish Empire. Under the tutelage of an art history expert, we'll gain a broad, contextual understanding of this exciting collection while visiting some of the most significant paintings in one of the world's greatest art museums. Our Prado Museum tour is offered daily for both small groups and private tours.
Interested in further exploration of Madrid's art museums? We recommend our
Private Thyssen Museum tour.
Sites Visited
Included
3 hour with a PhD or MA-level expert
Skip-the-line tickets
Itinerary Details
We'll begin our tour by looking at the paintings that once formed part of the private collections of Spanish monarchs. These works are the initial core of the Prado Museum and account for the presence of such masterpieces as The Garden of Earthly Delights by Hieronymus Bosch and The Descent from the Cross by Roger van der Weyden, two of the most important paintings in the Prado. Next, we'll turn our attention to the advent of the Habsburg dynasty in Spain. Brought upon by Charles V, who, along with his son Philip II, became prominent patrons of Venetian artists, chiefly Titian. We may dwell for a while with this artist's powerful portraits of both regents. We'll also discuss how a fascination with Italy—specifically Venice—infused the work of Velazquez, whom King Philip IV (grandson of Philip II) sent to Italy in order to acquire paintings.
Next we'll look at Rubens, who sojourned at the court in Madrid and who provides a unique contrast to Velazquez, in particular Velazquez's famous Las Meninas. We'll finish in the Goya rooms, where we can review the relationships between artists and their royal patrons as we study such works as The Family of Charles IV. We'll conclude with a deep appreciation for the variety of masterpieces contained within the Prado, and how this museum serves as a capsule of European history from the Renaissance to modernity
FAQ
What is a private tour?
Our private tours are limited exclusively to travelers in your party. They are designed to provide a learning experience that is completely tailored to you and your traveling companions. Private tours give you more flexibility with scheduling (you decide when the walk best fits in your trip), the ability to tailor your itinerary (we'll work to match the itinerary to the interests and dynamics of your group), and more personalized time with your guide.


What is a small group tour?
Our small group tours cover many of the same itineraries as our private tours, but they place you with other travelers in groups of 6 or less. They operate on a pre-scheduled calendar, and are designed to provide an opportunity to engage with and learn from other travelers.

Can you focus in depth on a specific theme?
We can organize this tour on a private basis around a special theme such as the Italians, Flemish Painting, or Peter Paul Rubens.

Will you purchase skip-the-line tickets for me?
Yes, though we will still need to wait in the small security line which is required of all visitors to the museum.

Is this tour wheelchair-accessible?
The museum is accessible to wheelchairs with the exception of certain areas connected to the Villanueva building due to its design. Please contact us to discuss in more detail your mobility concerns so that we can best advise; we are also happy to design a private, customized tour for visitors with mobility concerns.

There are 7 in my group but your website won't allow me to include more than 6 participants. Can't you make an exception?
The Prado requires special reservations for larger groups. Please contact us for information on pricing and availability in this case.
Where You'll Start
Tour Experts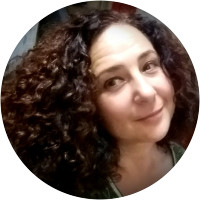 Professor Marta López Beriso is an active scholar and educator in the field of Art History. She teaches at various American universities in Madrid. She holds degrees in Art History and Arcaheology (B.A. Université de La Sorbonne-Paris IV), Arts and Culture Administration (M.A. Universidad de Barcelona), and a PhD in Art History, expertise in History of Photography (Universidad Complutense de Madrid). Her publications include articles and papers published in catalogues, scholarly magazines and guides for the general public. She is also the founder and director of "Aulas de Arte", a private non-profit organization, dedicated to educational services in museums, nationwide and internationally. She is the former Adjunct Director at the Esteban Vicente Contemporary Art Museum, Segovia, as well as Director of Education at Museo Picasso Málaga. Born and raised in Madrid, she has studied in Paris and also worked in New York at the beginning of her professional career, at MOMA. Back in Madrid she feels the city as a cosmopolitan insider. She knows both the historical and traditional Madrid she discovered with her mother and grandmother as well as the most contemporary and alternative side of the city.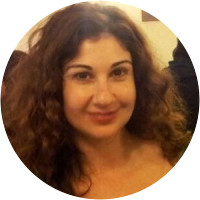 Originally from California, Doctor Goretti González first came to Spain in 1997 to walk the 500 mile camino de Santiago. Goretti earned her PhD and M.A. in Romance Languages and Literature from Harvard University, and and M.A. in Spanish and Portuguese from UCLA. She teaches in the departments of Humanities and Languages at IE University, Madrid and Segovia. She has been a visiting lecturer at the Universidad Complutense de Madrid and a Graduate Fellow at Harvard's Villa I Tatti in Florence. Goretti has published and works on cultural and literary production in early modern Spain, as well as cultural and literary exchanges between Spain, Italy, and the broader Hispanic world. She is interested in visual and material culture, the picaresque and its translations, and the construction of individual, group (rogues, gypsies, and literary genres), and national identities. As an early modern scholar, Goretti simultaneously views cities in their current state and as they were during the Renaissance.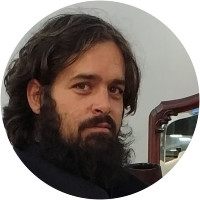 Enrique has lived in Madrid since he was three and at an early age he had already discovered his love for art when he went to visit "the most viewed painting of all times" Guernica, by Pablo Picasso. This led him into study art history, where he specialized in Nineteenth Century Spanish painting, and began a doctorate in History focusing on the Death penalty in Spain from 1800 until1975. Well travelled, art and history lover and true "local" passionate about the history of his beloved city, he will be a great match for anyone looking for authentic in-depth history or art tour.
Reviews can only be left by Context customers after they have completed a tour. For more information about our reviews, please see our FAQ.
Michael was an amazing tour guide! It was amazing to tour a museum with an artist and art scholar - brought such a well-rounded and insightful perspective to the works. Thank you, Michael!!
Feb. 23, 2020
So glad we decided to book this tour. Andrea was an excellent teacher. Her passion for art history came through in her explaining the master pieces.
Jan. 29, 2020
I appreciate that you sent a photo. I also called and my call was promptly answered. This is great customer service and makes the process easier to visitors.
Jan. 10, 2020