Tour Details
About the Tour
Duration

From 1 Day to 6+ Days
Tour Description
Unsure of what to do in Mexico City? In addition to our pre-designed
Mexico City walking tours
we can craft a wide-range of customized and personalized private tours of Mexico City. Drawing on our carefully vetted network of scholars, experts, and Mexico City tour guides, the limits of what we can do are circumscribed only by the bounds of our collective imagination. We can design the perfect tour to fit your trip.
Personalized Tour of Mexico City
With a network of local experts on the ground we can design a private tour of Mexico City on a wide range of topics. However, before requesting a custom tour, you might want to take a look at our full list of
Mexico City walking tours
. Chances are that we've already thought about it. For example, if you're looking for a solid introductory walking tour of the city take a look at our
Mexico City Tour
visiting the Centro Historico or maybe our
Frida Kahlo Tour
, which focuses on the story of the iconic creative duo, Frida Kahlo and Diego Rivera. We also offer a visit to
Roma and Condesa walking tour
and a
Teotihuacan tour
which visits this prehispanic site an hour from CDMX. First timers may be interested in our
Discover Mexico City
tour.
"So knowledgeable, and enthusiastic! [Our expert guide was] tons of fun to be with. He had so much insight into the works [and] made the history come alive!"
Somethign Else in Mind?
But, if none of these pre-designed tours fit your needs, then we'll be happy to work with you to develop something personalized. Here are some examples of custom tours that we've designed:
Mexican Muralists Tour- Enhance your Mexican art history knowledge on a mural and art focused tour.
Luis Barragán Tour- Full Day visit to various homes designed by Barragán, including his own home and studio.
US/Mexico Relations Tour in Chapultapec Park- Did you know the US invaded Mexico City's Governmental Palace during the Mexican American War? Learn this and much more about Mexican politics within the beautiful setting of Chapultepec Park.
Evening Taco Tour- Wanting to try some of Mexico City's best street food such as tacos and tlacoyos? We've got just the expert for an evening food tour.
Puebla Excursion- Drive to Puebla, a city known for its varied history, colonial architecture and pottery.
If what you'd like to do isn't on the list, just let us know. We will try our best to accommodate your requests, so please describe your interests in the notes section during checkout:
How many hours would you like the tour to be?
What are your main goals for the tour?
Which sites/museums/venues would you like to prioritize? Do you want to just pass by or explore inside as well?
Give us one or two words to describe your group.
FAQ
I know what I would like to do, but I don't see it in your regular offerings. Can you arrange it for me?
Please contact info@contexttravel.com with details of your request and we will be happy to look into the possibility.
Where You'll Start
Tour Experts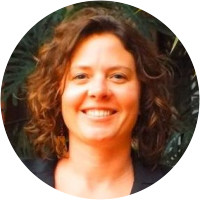 Lydia Carey is a freelance writer and translator based out of her adoptive hometown, Mexico City. In 2010 she left a life of political science and NGOs for one of tacos, tianguis and Mexican craft beer and has never looked back. In 2016 she published "Mexico City Streets: La Roma," a visiting and living guide to one of the city's most eclectic neighborhoods, Colonia Roma. Her work has been published in close to 100 national and international publications and she blogs about her favorite place at www.MexicoCityStreets.com.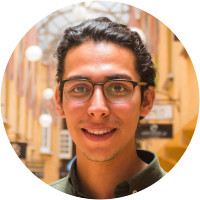 Born and raised in Mexico City, Ignacio is an architect with special interest in the urban theme and a keen focus on Mexican history. He studied landscape architecture at Royal Melbourne Institute of Technology in Melbourne, Australia, and graduated in architecture at the "Instituto Tecnológico y de Estudios Superiores de Monterrey". His interest in cities, has led him to visit countries in Europe, Asia, South America and North America, but after all, Mexico City keep being his passion. Full of colors, flavors, friends and tradition, Mexico City is the place where Ignacio can find the freshness of a contemporary city and the warmness of its ancient hometown.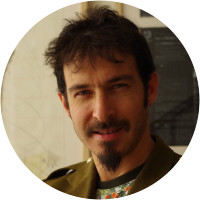 Born and raised in Mexico City, Julio Pastor is a proud pedestrian of his native city. He completed a BA in Fine Arts at UNAM. In 2008, he moved to the Netherlands where he completed his MFA, specializing in the Urban Landscape. After seven years, he returned to Mexico and turned the focus of his art production to the city that he roams every day. His art production is thoroughly inspired on what he encounters during his everyday walks, but also by a great deal of reading on topics related to architecture and urbanism. When not working at his art practice, Julio can be found teaching undergraduate drawing courses in the architecture department at the Universidad Iberoamericana, or enjoying the city with his wife and two children.
Reviews can only be left by Context customers after they have completed a tour. For more information about our reviews, please see our FAQ.
Raquel was wonderful! She was extremely knowledgeable about the foods of Mexico and also knew her way around the Jamaica food market, where we tasted a wide variety of foods. I had also made a special request to learn more about Mexican chocolate: Raquel went out of her way to bring me to several special places, such as the chocolate museum and a couple of chocolatiers and cafes that specialized in cacao. She was extremely personable and a joy to spend the afternoon with!
Dec. 4, 2019
Natalia well understood the subject of the tour and focused on revolving the entire day's itinerary on the same. She did not rush us and ensured we made the most of our time together. It was a truly educational and enriching experience.
Jul. 20, 2019
He was great and I got the tour I wanted!!!
May. 12, 2019