Tour Details
Tour Description
Some staples of Mexican cuisine, such as tortillas and mole, have become famous the world over, while delicacies like huitlacoche or escamoles can only be fully enjoyed within the borders of Mexico itself. On this 3-hour tasting tour through the Roma neighborhood with a food expert, we'll learn the stories behind these famous food staples while discovering the hidden culinary treats.
Roma Food Tour in Mexico City
Our expert will lay the foundation of the culinary exploration with a brief explanation of the neighborhood of Roma itself, a close-knit community of entrepreneurial businesses and creative restaurants. Nearby we'll find our first stop where we will focus on the basis of the Mexican diet: corn. We'll learn its pre-Colombian history and taste some of the best corn dishes that Mexico City has to offer. From there, we may turn our focus to foods brought by the Spanish in the 1500s, such as pork, dairy, wheat, and almonds, as we taste how these basic ingredients have been adapted through the centuries in the New World.
Authentic Mexican Food Tour
We'll then take a pleasant stroll through the neighborhood as we continue our discussion on how Mexico's history has influenced the food we eat today. Depending on the conversation, the group's interests and operating hours of the neighborhood venues, we may head to a restaurant specializing in a particular regional dish, or we may prefer a look at the latest food trends with tastings of Mexican fusion.
After satiating both our minds and bellies with savory stories and dishes, we'll then conclude our experience on a sweet note of perhaps churros and hot chocolate or ice cream with novel flavors of local fruits. Here our experts will be sure to pass on their best recommendations of must-try restaurants for dining on your own afterward.

Take-Aways
At the conclusion of this tasty adventure, we'll have reviewed both the origins of Mexican cuisine and lesser-known realms of regional and/or cutting-edge fusion dishes. The Roma food tour will be a fantastic educational and experiential basis from which you may enjoy the rest of your meals in Mexico City.


FAQ
Are the tastings included?
Yes, you'll notice during checkout, there is a per-person tasting fee. Your guide will take care of all purchasing while on the tour.
I have dietary restrictions, can I take this tour?
Absolutely! Please note any dietary restrictions or preferences in the notes section during checkout and we will pass this information to the experts to make sure they take your needs into consideration.

Is this tour accessible if I have mobility concerns?
Yes, this tour can be adapted for clients with mobility concerns. There should not be more than 10-15 minutes walk between venues, but if you prefer, your expert could call an Uber between venues, though the cost would be your responsibility.


Where You'll Start
Tour Experts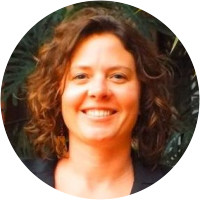 Lydia Carey is a freelance writer and translator based out of her adoptive hometown, Mexico City. In 2010 she left a life of political science and NGOs for one of tacos, tianguis and Mexican craft beer and has never looked back. In 2016 she published "Mexico City Streets: La Roma," a visiting and living guide to one of the city's most eclectic neighborhoods, Colonia Roma. Her work has been published in close to 100 national and international publications and she blogs about her favorite place at www.MexicoCityStreets.com.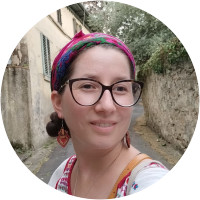 Right now Raquel Del Castillo is the editor-in-chief of Menú (the food issue) at El Universal newspaper and writer at 7 Caníbales. She has been a food journalist since 2000, writing for publications such as Forbes online, Munchies (Vice Mexico), chilango.com, and the national newspaper Milenio. She studied culinary arts and Communication at university. Now she mixes this knowledge of cooking and writing in her everyday work. She loves teaching recipes and leading tours to the local markets of Mexico City. She thinks that the best way to know the flavors of Mexico is to walk through these public places and go to the restaurants to see how chefs prepare the ingredients for the numerous traditional Mexican recipes, some of them published in her three recipe books.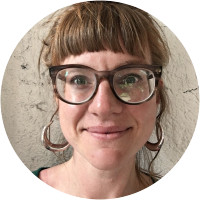 Liz is a Chicago native who has been living and working in Mexico City for the past 9 years. Growing up in a family with an intense passion for food, Liz felt immediately at home in México, and fell in love with its cuisine. She studied Mexican food rituals and culture at the School of Anthropology and History in Mexico City and is currently brushing up on her Mexican history as she studies to become a certified tour guide. In addition to her studies, Liz has built her knowledge of Mexican food through her endless search for delicious food stands, discussions with local Mexican cooks, and her passion for replicating recipes in her home kitchen. She also documents her adventures with Mexican cuisine on her food blog and works on food mapping projects within Mexico City.
Reviews can only be left by Context customers after they have completed a tour. For more information about our reviews, please see our FAQ.
Dyan is a foodie who knows her Mexican cuisine and is also a delightful conversationalist. We went to three different restaurants and corn and plantain dishes, tacos of every type imaginable, and had a flan for desert. It is a lot of food but the strolling from restaurant to restaurant helped helped with digestion and kept our appetites going.
May. 8, 2023
Raquel was a wonderful tour guide and took us to several places to sample very exquisite and delicious foods. We would highly recommend her.
Apr. 2, 2023
Raquel was great! She was knowledgeable about the food AND so passionate to show what makes Mexican food unique. Loved it!
Mar. 27, 2023