Tour Details
Tour Description
Longstanding cornerstone of local food and shopping culture, the Mexican market is a must-see when visiting Mexico City. During this 3-hour Jamaica Market Tour, led by a local insider or food expert, we'll dive inside the market as we feast both our eyes and stomachs, developing a deeper appreciation for the wide range of textures, colors, and flavors present in Mexican culture and cuisine.
[Our expert guide] and this market walk were deeply interesting and engaging. It's a rare chance to see Mexican culture behind-the-scenes.
Mexico City Jamaica Market Tour
Our Mexico City market tour will take place at Mercado Jamaica, one of the most historic and popular markets in the city. Originally a trading post for the Aztecs and established in the 1950s in its current form, the market has a rich history as a prime location on an ancient canal pathway. Our expert guide will begin by talking about the historic and current day importance of the marketplace for Mexican people. We will then dive into the heart of market to talk about—and sample—a number of fresh ingredients on offer, from moles to tortilla dough and pozole corn.
A Floral Journey
What makes Jamaica Market unique is its abundance of cut flowers and arrangements. It's the go-to wholesale flower market for the city, and especially important during Dia de los Muertos celebrations in early November. Our expert will talk about the significance of local festivals and funeral rites which relate to the floral theme at the market.
Explore Like a Local
Our expert guide will facilitate discussions with local vendors who have served the culinary needs of Mexico City for decades and enjoy sharing their story. We will also discuss the changing face of neighborhood markets, which goes along with changing shopping habits of locals. Along the way, we will sample a range of Mexican produce, much of it unknown outside of the country, to examine how these products fit into Mexican culinary traditions.
Time and belly-space permitting, we may end our exploration in a nearby food establishment to taste a prepared dish such as a huarache, an open-faced taco shaped like a shoe, or carnitas to culminate the discussion.
Want a full tour of Mexico's prepared dishes? Try our
Roma Food Tour
, which explores the past, present and future of Mexican cuisine.
Take Aways
At the end of the walk, we will have gained a better understanding of the crucial role markets play in shaping local identity, while leaving with happy tastebuds and florally-feasted eyes.
FAQ
Are tastings included?
Yes, along the walk you will taste a variety of spices, ingredients and produce. There is a small tasting fee that will be added per person during checkout so that your guide will take care of all money transactions during the tour (and you can enjoy to the fullest!).
I have dietary requests. How do I communicate them?
Please let us know in advance (in the notes section during checkout or by emailing us) any dietary requirements so your guide can plan accordingly.
Where You'll Start
Tour Experts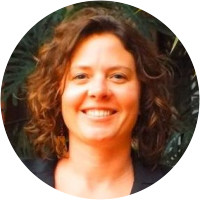 Lydia Carey is a freelance writer and translator based out of her adoptive hometown, Mexico City. In 2010 she left a life of political science and NGOs for one of tacos, tianguis and Mexican craft beer and has never looked back. In 2016 she published "Mexico City Streets: La Roma," a visiting and living guide to one of the city's most eclectic neighborhoods, Colonia Roma. Her work has been published in close to 100 national and international publications and she blogs about her favorite place at www.MexicoCityStreets.com.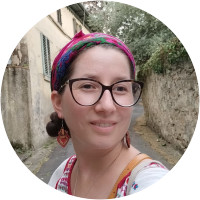 Right now Raquel Del Castillo is the editor-in-chief of Menú (the food issue) at El Universal newspaper and writer at 7 Caníbales. She has been a food journalist since 2000, writing for publications such as Forbes online, Munchies (Vice Mexico), chilango.com, and the national newspaper Milenio. She studied culinary arts and Communication at university. Now she mixes this knowledge of cooking and writing in her everyday work. She loves teaching recipes and leading tours to the local markets of Mexico City. She thinks that the best way to know the flavors of Mexico is to walk through these public places and go to the restaurants to see how chefs prepare the ingredients for the numerous traditional Mexican recipes, some of them published in her three recipe books.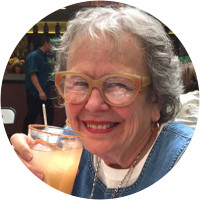 Cristina Potters is the author of Mexico Cooks, the preeminent English-language website about Mexico's cuisines and cultures. She began learning the regional cooking of Mexico nearly 40 years ago from extraordinarily accomplished home cooks from across the country. Cited in print and online as the go-to native-level Spanish and English-speaking expert in Mexico's regional foods, she has mastered many of the intricacies of traditional central Mexican ingredients, recipes, and food history. It's a continuing pleasure for Cristina to work as a Context food market expert in Mexico City. Touring the city's colorful, chaotic, and exciting markets with her, visitors will gain fascinating insights into Mexico's foods, including their cultural context and history. You will taste delicious treats little-known outside Mexico, and experience sights and sounds that will live in your memory and provide a lifetime of stories. Cristina looks forward to giving visitors a taste of some of Mexico's best and most eye-popping culinary experiences.
Reviews can only be left by Context customers after they have completed a tour. For more information about our reviews, please see our FAQ.
Enjoyed every moment spent with Raquel. She is interesting, smart & snappy.
Mar. 9, 2023
Raquel was so personable and did a wonderful job explaining the history of the market and the many foods and flowers. We learned a lot today. She was very generous with her time. Her English was impressive. We have no suggestions for improvement. We had a wonderful morning.
Feb. 26, 2023
Communication was wonderful from beginning to end. Elizabeth was delightful. We enjoyed tasting all the food as we learned about their origin and cultural relevance.
Feb. 25, 2023