Tour Details
Tour Description
The American Museum of Natural History is among one of the largest natural history museums in the world. Its collection houses massive T. Rex skeletons, a 15.5 ton meteorite, and animal dioramas from across the globe. During this 2 and a half hour tour, you'll take a deep dive into these astounding artifacts and uncover the science and history that made it all possible with the guidance of a specialized scholar.
Beginning in the Grand Gallery, we'll cover the founding history of this 150 year old institution, and discover how it came to house such important wonders. Journeying into the museum's galleries, we'll set the stage by examining the oldest relics within the museums walls: ancient, massive flecks of asteroids, and Lucy, one of the most complete skeleton of an early hominid. From there, with the specialized guidance of an expert, you'll be lead through the renowned galleries of dioramas, specimens, and skeletons from around the world.
The tour will conclude at the Hayden Planetarium, where we may pause in the grand scale of the newly designed hall to consider the objects that we viewed, the institution that houses them, and the wonder of our natural world.
FAQ
Where does the tour start? Where does it end?
The tour meets inside the Grand Gallery of the Museum. Your confirmation email will have the exact meeting point details along with a map, and 24/7 phone number. The walking tour ends inside the Museum.


Do we need to pay a ticket to get in?
Yes, tickets are included with the purchase of this tour.


Is the American Museum of Natural History accessible?
Yes. Each entrance of the museum, as well as all floors and galleries are accessible by wheelchair. Additionally, exhibits in the Hayden Planetarium have brail texts.


Is this tour good for kids and teens?
Yes! We have some excellent family friendly docents who can appeal to the learning styles of children. We have a separate American Museum of Natural History for Kids tour just for families with children 12 and under. When booking, please provide us with information about your children such as favorite school subjects, and hobbies. This way we can match you with the best possible docent.
Where You'll Start
Tour Experts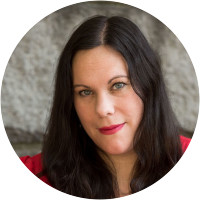 Jennifer
Jennifer Young is a writer, editor, and historian. Her writing on immigration history, cuisine, parenting, and Jewish culture has appeared in the Jerusalem Post, Time.com, and Atlas Obscura. The former Director of Education for the YIVO Institute for Jewish research, Jennifer has also worked at the Tenement Museum and the New-York Historical Society. She is interested in telling untold stories about American history and the surpising and unexpected ways that the past continues to speak to the present. She holds graduate degrees in anthropology and education, and completed doctoral work in American history at New York University. She also serves as a judge for New York City History Day.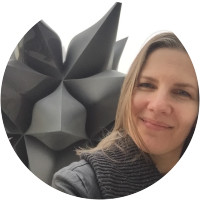 Monica
Monica Valley is a media designer and an art historian, specializing in later twentieth century art. A popular teacher in New York museums and galleries, she is currently pursuing doctoral studies focusing on the early work of Robert Rauschenberg. Monica has programmed and led art study tours to India, Italy and Portugal, and is fluent in Portuguese.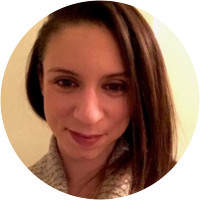 Mandy
Mandy's passion for the environment, its health and history, and how humans interact with it, stems from her childhood spending time at Mammoth Cave National Park. She went on to study Anthropology, Archaeology, Geosciences, and Urban Restoration at the University of Cincinnati and New Jersey City University. After graduation she began seasonal work at the Statue of Liberty and Ellis Island NM as a Park Ranger for the National Park Service for two consecutive seasons where she conducted extensive historical research and gave tours daily. This led to working for the non-profit Save Ellis Island giving and developing public tours for the abandoned hospital complex on Ellis Island. Most recently she spent the 2016 season as a Park Ranger at Governors Island National Monument and will be there again in the coming 2017 season. She has spent countless hours volunteering with Liberty State Park, NY/NJ Baykeeper, and the National Park Service. Focusing most of her attention on New York Harbor. She is currently a member on the board of directors of The Friends of Liberty State Park, and volunteer with Breezy Point Historical Society.
Reviews can only be left by Context customers after they have completed a tour. For more information about our reviews, please see our FAQ.
It was all perfect.
Nov. 26, 2019
Jennifer was very personable and passionate. She was very receptive about how we wanted to spend our time in such a large museum and what types of insights we'd enjoy. For instance, she took us to the meteorite (which is interesting in its own right due to its sheer size and weight), but she explained the backstory of the Inuit community and the boy who begged for his fathers' remains. She even suggested outside sources (books and videos) so we could explore further. Without Jennifer, we would have enjoyed the exhibits more at face value than recognized the rich history (and often conflicting stories) behind how these exhibits made their way to the museum. In our case, Jennifer truly provided meaningful Context to our day in the American Museum of Natural History.
Jul. 16, 2019