Tour Details
Tour Description
Nestled at the top of Manhattan in Fort Tryon Park is a bona fide hidden jewel of the city: the branch of the Metropolitan Museum of Art dedicated to the art and architecture of medieval Europe known as The Cloisters. On this Met Cloisters walking tour, join one of Context's art experts in NYC for a three-hour special tour of the building, its cloistered gardens, and over 2,000 incredible works of art. (Looking for a more general look at the Met's collection? We recommend our
Crash Course Met tour
.
Manhattan Does Medieval: NYC Cloisters
Open to the public since 1938, the Cloisters is dedicated to art and architecture of medieval Europe. We'll begin our time together with a discussion of the Cloisters building – an idiosyncratic ensemble inspired and informed by medieval religious and secular sites across Western Europe. We'll also consider the dramatic four-acre site of the facility, with its views of the Hudson River and its gardens planted according to horticultural information found in medieval treatises and poetry, tapestries, stained-glass windows, and even column capitals. (For a better experience of the Hudson, try our
High Line Tour
.
Met Cloisters: A Closer Look
With a firm grasp of the museum's institutional foundations we will dive into the collections, looking closely at the art and architecture of Medieval Latin Christendom and considering the who, what, when, how, and why of these objects and spaces. Get up close and personal with the famed Unicorn Tapestries or paintings by the Master of Saint Augustine. Learn how gilding illuminated altarpieces and other religious objects in the context of a candlelit church. In the company of an art historian or museum educator, participants will have opportunities to examine paintings, altarpieces, carved ivories, stained glass, illuminated manuscripts, sculpture – and more.
Take Aways
By the end of the walk, participants will feel like experts on Medieval art and architecture – and will have "trained" their eyes to look at objects closely and carefully in order to understand both form and function, and also to recognize themes in Christian religious art that repeat themselves in different styles in different periods.
Booking Instructions
We make a special group reservation for our visit to the museum, which allows you to skip the long entry lines to the museum. These reservation tickets will be added to your cart when you check out. Your guide will have your entry buttons with him/her on the day of the walk. Please note that museum memberships cannot substitute for the group reservation required by the museum. All reservation ticket sales are final and cannot be refunded.
FAQ
Where do we meet? Where does it end?
Generally speaking, the walk begins and ends at the Cloisters in Fort Tryon Park. Your confirmation email will have the exact meeting point details along with a map, and 24-hour phone number for any last minute issues.


What if it's raining?
Tours operate rain or shine, but this tour takes place almost entirely indoors.


Is this walk mobility friendly?
Due to the landmark status of the building, the Cloisters has somewhat limited accessibility to those in wheelchairs. There are a limited number of wheelchairs available for use free of charge.


Is this tour good for kids?
Yes! We have some excellent family friendly guides who can appeal to the learning styles of children. Please book privately if you have children under 13. Feel free to provide us with information about your children such as favorite school subjects, and hobbies. This way we can match you with the best possible guide.
Where You'll Start
Tour Experts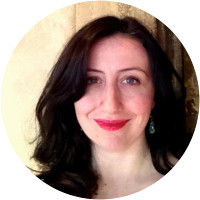 Danielle Oteri is an expert on Roman, medieval and Renaissance art. She was a Lecturer at the Met Cloisters for fifteen years and has been Program Director of the International Center of Medieval Art since 2008. Danielle has written about art, history, food and travel for Conde Nast Traveler, Gothamist, NPR and Roads & Kingdoms. She is the founder of Feast on History and Arthur Avenue Food Tours.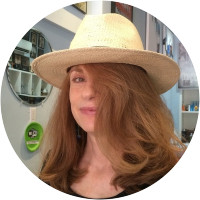 A specialist in Renaissance and Baroque art, Irina Oryshkevich teaches art and architectural history at Columbia University where she also earned her PhD in 2003. She has published numerous articles in her field, worked for several New York Old Master galleries, and received fellowships for her academic work from the National Gallery in Washington, the Fulbright Foundation, the Getty, the Society of Fellows and the Italian Academy (both at Columbia) and the American Philosophical Society. In addition to teaching in her area of specialization, Irina, a native New Yorker with a deep interest in local history, has been offering a class on the architecture of New York City at Columbia for the past four years.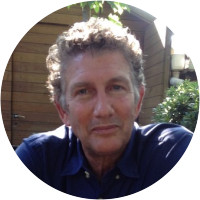 Louis Mazzari has taught American history, art, and literature for a dozen years in Istanbul, Turkey, at Bogazici University, the country's most renowned university, and he now also teaches in the City University of New York system. He has published books and articles on the cultural and political history of the U.S. with the university presses of LSU, Yale, and South Carolina. His New York work has included a study of the documentary aesthetic of photographer Berenice Abbott. Mazzari previously served as managing editor of the anthropology journal Identities: Global Studies in Culture and Power, and he worked on the editorial staff of the Harvard Educational Review. His years in a variety of classrooms have focused on the intersection of the artwork and its cultural history, and he speaks to American art's profusion and its diversity of intentions and effects. That mix of art and culture is at the center of his presentation of the abundance of the Met's American Wing.
Reviews can only be left by Context customers after they have completed a tour. For more information about our reviews, please see our FAQ.
A very informative tour of an oasis in the city.
Nov. 24, 2019
The Cloisters is a unique museum and Berfu was a tremendous guide. Her ability to tell the stories of the Medieval period was amazing. We learned so much and will use that knowledge in future travels!
Jul. 15, 2019
All good. Berfu gave us a fascinating tour of the Cloisters. The time went by in a flash.
Dec. 27, 2018