Tour Details
Tour Description
On this three-hour tour with an architectural historian or local scholar, we will recount 5th Avenue's transformation from farmland to mansions, while chronicling the lives of America's most notorious families, past to present. Pass through some of Manhattan's most stunning spaces and learn how these Gilded Age titans such as the Rockefellers, Vanderbilts, and Carnegies transformed the city's skyline and culture. By the end of this tour, we'll have discovered the world's most expensive avenue from the street level, all the way to the top of Rockefeller Center.
Sites Visited
The Plaza Hotel
5th Avenue
MoMA
Rockefeller Center
Included
Top of the Rock - Skip the line - all access ticket
3 hours with a Ph.D or M.A. level guide
Optional car service and hotel pick-up
Itinerary Detail
Our tour of 5th Avenue will begin inside the elegant Plaza Hotel. The Renaissance-inspired château-style hotel ushered in the neighborhood's glamorous rise from farmlands to hotels and mansions at the turn of the 20th century. Thanks to steadfast preservation of the building, we'll discuss the succession of the hotels ownership as we explore the Plaza's interior galleries. The Plaza's ownership turn-over history is not so uncommon for the area - as our tour continues, we'll uncover the flipping of such landmarks that continues to this day.
Once outside of the hotel, we'll begin our exploration of the city on its most notable street: 5th Avenue. A witness to the transformation of New York from rolling hills to sky scrapers, 5th Avenue has seen it all. Peering into Central Park, we'll discuss the novel nature of the park's location and scale, as well as the history of mansions that dots its border. Situated along the park, we'll stand at the gilded gates of J.P. Morgan's Metropolitan Club, once run by members of such families as the Morgans, the Vanderbilts, and the Roosevelts.
Meandering between 5th Avenue and 6th Avenue, we'll explore a cache of both historical and modern luxury towers, such as The St. Regis Hotel, One57, and Trump Tower. Many of today's modern towers and institutions sit atop the foundation of some of the largest and most grandiose homes to ever be built on the Island of Manhattan. We will step into the Rockefeller Sculpture Garden at the MoMA - an institution built atop Rockefeller land - as we discuss the legacy and symbolism of the institution's growth. Through the use of photographs and illustrations, our guide will transport us through time as we move down the thoroughfare.
Our final stop on the tour leads us to the Rockefeller Plaza - an Art Deco monument to industry. Once one of the largest privately built complexes in the world, we'll visit the institutions that have kept 30 Rockefeller Center among the most recognizable landmark in the world - from its towering deco adornments to NBC studios and Radio City Music Hall. We'll conclude our tour at the entrance to Rockefeller's principle tower, where you'll have the option of entering the building's observation deck with express, skip-the-line tickets.
FAQ
Where do we meet? Where does it end?
We will meet near the Plaza Hotel and end near Rockefeller Center. Your confirmation email will have the exact meeting point details along with a map, and 24-hour phone number for any last-minute issues.
Do we go inside the venues or just see them from the outside?
You will go inside of several of the buildings we discuss on the walk. You also have the option of going to the top of Rockefeller Center, which has a beautiful observation deck overlooking Manhattan. Our tickets include access to all three viewing decks.
What if it's raining?
Tours operate rain or shine, but in the case of inclement weather, your expert will modify the tour so more time is spent indoors. It never hurts to be prepared; we encourage keeping an eye on the weather and bringing along an umbrella, sunscreen, water, or a hat as needed.
Can we customize this itinerary?
If booked privately, we can customize the tour to focus on a particular theme. Please contact
n-america@contexttravel.com
to inquire about customization options.
Is this suitable for children and / or travelers with mobility challenges?
Yes. We can adapt the route of our private tours based on the ages, needs, and interests of travelers in your party. Please share any specifics about your group's needs in the notes section of your order and we'll adjust the itinerary accordingly.
Where You'll Start
Tour Experts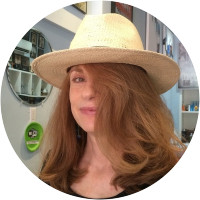 A specialist in Renaissance and Baroque art, Irina Oryshkevich teaches art and architectural history at Columbia University where she also earned her PhD in 2003. She has published numerous articles in her field, worked for several New York Old Master galleries, and received fellowships for her academic work from the National Gallery in Washington, the Fulbright Foundation, the Getty, the Society of Fellows and the Italian Academy (both at Columbia) and the American Philosophical Society. In addition to teaching in her area of specialization, Irina, a native New Yorker with a deep interest in local history, has been offering a class on the architecture of New York City at Columbia for the past four years.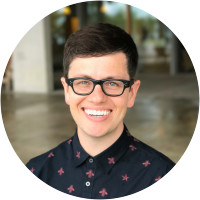 Mitch holds undergraduate and graduate degrees in History and Philosophy from the University of Paris, Sorbonne. His passion for urban history began during his 7 years in Paris, where he worked in his spare time as a city guide and teacher of history and philosophy. His scholarly work has focused on theories of truth as they express themselves in art, literature and theology. Since moving to New York City 12 years ago, he has authored four books on east coast cities, and actively pursues his side-passions for composing classical music (he recently premiered his second opera), and photography (his work has appeared in the New York Times, The New Yorker and Time, amongst other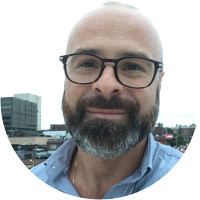 As an undergraduate student at St. Joesph's College, Ryan was able to obtain his bachelors degree in education, while minoring in history. It was during this time that his passion for history, specifically New York City history began to fully develop. Upon graduating, Ryan began working as a New York City public school teacher and completing his masters degree in history at Queens College. As a graduate student, Ryan was able to merge his passion for music with New York City history with the completion of his masters thesis, which analyzed Punk Rock and the social factors that led to its creation and development in New York City. Ryan continues to work as a social studies teacher in New York City and enjoys experiencing all things the world has to offer through travel, culture, and shared experiences with new people.