Tour Details
About the Tour
Duration

From 1 Day to 6+ Days
Tour Description
Need help planning a trip to Paris? We can work with you to create a custom tour to suit your interests, from Parisian patisseries to French grapes, or the French Revolution to the impacts of modern immigration, drawing on our network of expert Paris tour guides. From a full-day to a full week, our planning specialists have your trip covered.
How to Book
Whether you already have something in mind or want help crafting something entirely new, our dedicated planning specialists are on hand to make the most of your travels. Context planners, all travelers in their own right and experts in their dedicated territory, will partner with you to create an itinerary suited exactly to your needs and schedule.
Fill out our
CUSTOM PARIS FORM
or email us at custom@contexttravel.com to get started.
Itinerary Inspiration
For those unsure of exactly what they'd like to do, below is an
example
Paris itinerary to ignite your imagination; another good place to start brainstorming is with a perusal of our other
private and small group Paris tour options
:
Paris, from Foundation to the Revolution (Estimated Cost: $2700)


Day 1
We'll kick off our understanding of Paris on the Ile de la Cite, the city's first settlement. Exploring Notre Dame (from the outside), we'll unpack how Paris grew from a remote river-outpost of the Roman Empire to a capital of Western Europe.
Weaving across the Seine, we'll then explore key sites of the French Revolution, seeking to unravel the tangled timeline of 1789. Sites include the Place de la Concorde, Bastille, Hôtel de Ville, Place des Vosges, Marais, and Église Saint-Paul-Saint-Louis.
Day 2
Our second day will explore the royal history and extravagance leading up to the Revolution, with a day-long visit to the Palace of Versailles.
Once inside the opulent summer home of Louis XIV (among others), we'll discuss key personalities and events in the history of the monarchy while exploring Versailles Palace and Gardens, and Marie Antoinette's Hamlet and Grand Trianon.
FAQ
What is included in the Custom & Multi-Day itinerary of Paris?
Cost details will vary based on exact itinerary, but all of our Custom & Multi-Day itineraries include the cost of your private guide. In many cases, vehicle/transportation costs, select meals, and site entrances may also be included. Your Context planning specialist will confirm exactly what is included in your personal itinerary before charging your credit card. Accommodation is not included.
What information do you need from me in order to build a custom itinerary?
Our planning experts will be in touch to help you build your perfect tour, but in general, try to include the following pieces of information in your custom request form:
How many days would you like the tour to be?
Do you have specific goals for your trip?
Which sites and venues would you like to prioritize? Do you want to just pass by or explore inside as well?
Do you have any mobility concerns?
Who are you traveling with? What are their ages and interests?

How much does the Custom & Multi-Day tour cost?
Pricing will vary by itinerary. Your planning expert will provide an itinerary and pricing proposal for your trip before confirming your Context tour and charging your credit card.
How does the Custom & Multi-Day bookings process work?
Once you submit your custom request form (or contact us at
custom@contexttravel.com
), we'll get in touch via email or phone to review your ideas and finalize an itinerary. We only charge your credit card once all details have been confirmed.
Is this suitable for children and / or travelers with mobility challenges?
Yes. We can adapt the route based on the ages, needs, and interests of travelers in your party.
Where You'll Start
Tour Experts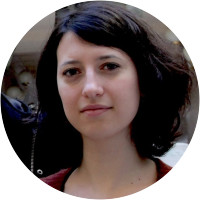 The daughter of a sculptor, Marie has been surrounded by art ever since she was born. A native Parisienne, she holds an undergraduate degree in history and art history, with a specialty in iconography and French and Flemish paintings from the 16th to the 18th centuries. She also holds a Master's degree in museology from the Ecole du Louvre and one in Art History from the Sorbonne. She currently works for the French National Art History Institute on special cultural events. Since she loves literature, ballet, theatre, opera, jazz clubs, and classical concerts—she has been playing the piano since she was 9—Paris and its artistic life are a perfect fit.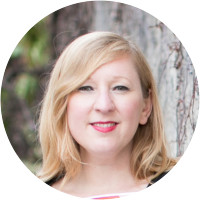 Originally from Canada, Lily Heise is a freelance travel writer who has been living in Paris since 2000. She holds a Fine Arts Degree from the University of Guelph and has extensive experience in tourism and culture having worked for several French universities, museums, cultural sites and previously in the office of Context Travel. Her writing has been featured on the Huffington Post, Business Insider, CondeNastTraveler.com, Frommer's print guides and online, DK Eyewitness, Fodor's and others. She is also the author of two books on looking for romance in Paris and runs an award-winning blog on Paris, travel and romance, <a href="https://www.jetaimemeneither.com">Je T'Aime, Me Neither</a>.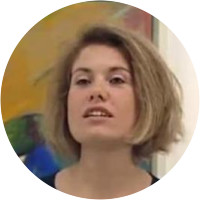 A native Parisian, Laure-Caroline completed her Ph.D. at the Sorbonne, with a focus on Paul Cezanne and other impressionists. She has published many books on these subjects: Lire la peinture de Cezanne (Larousse 2006), Les oeuvres clés de l'Impressionnisme (Larousse 2007), and l'Art Abstrait (Larousse, 2010), Paul Gauguin (Larousse, 2018) and Toulouse-Lautrec( Larousse 2019) in addition to contributing to various French publications on art history. She had taught art history at the Sorbonne University and is currently senior lecturer for French and American universities study abroad programs, such as Sciences Po, and the University of Connecticut. Laure-Caroline is extremely passionate about art and art history and tries to convey this passion to the people she teaches.
Reviews can only be left by Context customers after they have completed a tour. For more information about our reviews, please see our FAQ.
Laurent is a friendly and witty docent, and a pleasure to be with. He has vast knowledge about the history and architecture of the Chateaux and was always more than willing to answer our questions, using each of those moments as springboards to add further points and issues of interest. His explanations about how each of the Chateaux evolved throughout their existence and about the different roles they played in the history of France gave us the keys to better understand everything we were seeing. Also interesting were his comments about the many historical personages who lived in and used the chateaux. He allocated our time very efficiently, which was very important, considering the size of the Chateaux (especially Fontainebleau) and the distance between them. Furthermore, he seized the moments we were being driven between locations to provide us with the historical background of each Chateau and other interesting information. We learnt a lot in a very smooth way.
Mar. 12, 2020
I received a half and half review from my clients. Some believed she didn't talk a lot about the designers and all the designer she visited were her friends. The other clients thought she was very informative. Everyone was excited to see haute couture designers, and was very disappointed. I hate to give such a mix review, but this is the only way you know to improve your services.
Feb. 28, 2020
Thorough, extensive knowledge of history, architecture and modern commercial developments. Able to adapt to the different interests of our group members.
Feb. 22, 2020