Tour Details
Tour Description
Ask any Parisian whether they prefer Rive Droite or Rive Gauche and you're sure to get an earful. While each side of the Seine has its unique charms, taking a stroll around neighborhoods on both can impart a deeper knowledge of the city's history as a whole. On this Paris sightseeing experience, in the company of a local scholar, we will get an insider orientation tour of each bank's origins, note significant architectural landmarks, and weave together relevant highlights from the city's inception to its present day as a modern capital.
Sites Visited
Saint-Julien-le-Pauvre
Saint-Séverin
Saint-Germain-des-Prés
Jardin du Luxembourg
Pantheon
Pont des Arts
Palais Foyal
Les Halles
Centre Pomidou
Église Saint Eustache
Place du Châtelet
Included
4 hours with a PhD or MA level guide
Itinerary Details
We will begin our orientation to the City of Light on Paris' Left Bank. Once the city's religious center, the Left Bank plays host to a number of churches—notably Saint-Julien-le-Pauvre, Saint-Séverin, and Saint-Germain-des-Prés. We'll use these churches as vehicles to introduce the Left Bank's religious identity, before it transitioned into the lively student-centric neighborhood which gave it its alias: The Latin Quarter. Known for academia, and later as a playground for the Lost Generation, this side of the Seine remains steeped in its former intellectual sparkle. Here, we even may note the juxtaposition between the modern decadence of Saint-Germain in contrast with its humble origins. Weaving through the tangle of back streets, we may pass the Jardin du Luxembourg, the Pantheon, or a few of the cafés immortalized in 20th century literature.
Crossing the Pont des Arts, we'll immediately note the grand architectural planning that characterizes the Right Bank. Marked by direct influence of centuries of French leaders, and Baron Haussman's 19th century urban planning, Paris' Right Bank, is now known as the city's more hip, international side. We'll briefly discuss its evolving nature as we cross the bridge, and head to the orderly courtyard of the Palais Royal. Entering this manicured Parisian park, we'll discuss an overview of the city's evolution from the Middle Ages to the events of the 1789 French Revolution, some of which are tied to this seemingly innocuous haven from the pulse of the streets beyond. Exiting the graceful, treelined park, we'll head towards Les Halles. Once a bustling—and notorious— covered market, this area still carries traces of its former identity in its specialty shops. As we stroll the neighborhoods around this part of the city, we may glimpse the striking modern design of the Centre Pompidou or Église Saint Eustache.
As we return to the banks of the Seine, we'll find ourselves in Place du Châtelet, a central square which has evolved into a variety of incarnations over time, yet remains an important focal point on the right bank. Here, we will discuss the differences and similarities between both sides of the Seine, and how these separate halves bring different aspects of this dynamic city together as a whole.
Customize this Tour
Whether you already have something in mind or would like to craft something entirely new, our dedicated planning specialists are on hand to help you develop a tour that will be just right for you. Context planners, all travelers in their own right and experts in their dedicated territory, will partner with you to create an itinerary suited exactly to your needs and schedule.


Fill out our
CUSTOM PARIS FORM
or email us at custom@contexttravel.com to get started.
FAQ
What is a private tour?
Our private tours are limited exclusively to travelers in your party. They are designed to provide a learning experience that is completely tailored to you and your traveling companions. Private tours give you more flexibility with scheduling (you decide when the walk best fits in your trip), the ability to tailor your itinerary (we'll work to match the itinerary to the interests and dynamics of your group), and more personalized time with your guide.

What is a small group tour?
Our small group tours cover many of the same itineraries as our private tours, but they place you with other travelers in groups of 6 or less. They operate on a pre-scheduled calendar, and are designed to provide an opportunity to engage with and learn from other travelers.
Is this tour walking-intensive and/or wheelchair accessible? The route may include small hills, narrow sidewalks and cobblestoned streets. Please contact us to discuss in more detail your mobility so that we can best advise.


Is this tour good for kids? Yes! We have some excellent family-friendly guides who can appeal to the learning styles of children. Please book privately if you have children under 13. Feel free to provide us with information about your children such as favorite school subjects, and hobbies. This way we can match you with the best possible guide. Please note that as this walk tour does not fall within our official family program, there will not be special family activities.


Are entrance tickets included? There may be nominal entrance fees at various points on the tour; these are not included in the cost of the tour. It is a good idea to have small coins on hand for these.
Where You'll Start
Tour Experts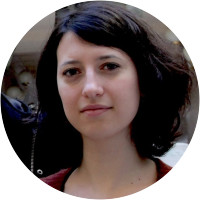 Marie
The daughter of a sculptor, Marie has been surrounded by art ever since she was born. A native Parisienne, she holds an undergraduate degree in history and art history, with a specialty in iconography and French and Flemish paintings from the 16th to the 18th centuries. She also holds a Master's degree in museology from the Ecole du Louvre and one in Art History from the Sorbonne. She currently works for the French National Art History Institute on special cultural events. Since she loves literature, ballet, theatre, opera, jazz clubs, and classical concerts—she has been playing the piano since she was 9—Paris and its artistic life are a perfect fit.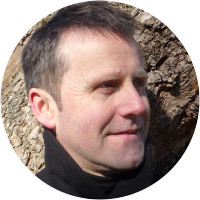 James
James King is a painter, sculptor and printmaker living in France since graduating from the University of Oxford in 1987. In 2011, after twenty-five years in Paris, he moved with his French wife and three young children to the Vexin region, west of the capital, not far from the village of Giverny, where he frequently leads walks for Context through the house and gardens of the impressionist painter Claude Monet. James also leads tours of the Louvre and Orsay museums, where he enjoys sharing with adults and children alike his intimate experience of painting and sculpture. In addition to art-focused seminars in Paris, he leads a number of hands-on painting and drawing workshops for Context in Giverny, Auvers sur Oise (the last home of Van Gogh), and other places.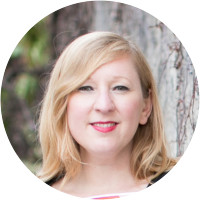 Lily
Originally from Canada, Lily Heise is a freelance travel writer who has been living in Paris since 2000. She holds a Fine Arts Degree from the University of Guelph and has extensive experience in tourism and culture having worked for several French universities, museums, cultural sites and previously in the office of Context Travel. Her writing has been featured on the Huffington Post, Business Insider, CondeNastTraveler.com, Frommer's print guides and online, DK Eyewitness, Fodor's and others. She is also the author of two books on looking for romance in Paris and runs an award-winning blog on Paris, travel and romance, <a href="https://www.jetaimemeneither.com">Je T'Aime, Me Neither</a>.
Reviews can only be left by Context customers after they have completed a tour. For more information about our reviews, please see our FAQ.
Lilly was excellent! So knowledgeable about the city. She was happy, cheerful & helpful. We enjoyed her immensely.
Nov. 10, 2019
Lily was extremely knowledgeable & catered our tour to what we wanted. She was friendly, enthusiastic and enjoyable to be around!
Oct. 31, 2019
This tour was a great experience. Lily is an excellent guide. She's professional, interesting, fun, and very informative. She not only told us about historical Paris, but added contemporary information as well. Don't let the sound of a 4 hour tour intimidate you. It was pretty level walking, had no steep hills, went by (too) quickly, and we had a quick break. We were surprised at how much we saw and learned. Lily really is the best!
Oct. 27, 2019