Tour Details
Tour Description
In 1883, the Impressionist painter Claude Monet sought tranquility and nature in Giverny, a sleepy village in Normandy. Over the next 43 years until his death, Monet's artistic development flourished alongside the gardens he cultivated with immense care. In this four-hour Giverny tour, a day trip from Paris, you'll join an art historian for a unique opportunity to discover the connection between the artist's work and his magnificent home and gardens, learning more about the life of the iconic painter in the process.


Note: The Monet Foundation is open April-October.
Giverny Tour
Monet's career was intimately entwined with the course of the Seine River. Growing up in Le Havre where the river meets the English Channel, Monet then settled at various locations upstream, including Argenteuil and Paris, before finally settling in Giverny. By this time he was beginning to make a name for himself after many years of arduous struggle. Soon the peaceful village was overrun with young artists hoping to meet Monet, or at least to be inspired by the same captivating landscape. It is this history that you will discuss with your expert on the short train ride from Paris to Giverny. Once you've arrived, you will begin your walk with a visit to Monet's house and gardens, which have been lovingly restored.
Natural Inspiration
Inside, you will wander through Monet's blue-tiled kitchen, and bright yellow dining room, and see his vast collection of Japonisme prints throughout. Looking at the artist's personal effects, you will gain a sense of the atmosphere and rhythm of his daily life. Exiting his extensive gardens, you will explore this important source of inspiration. A careful gardener, Monet tended to his flowers daily. Paying special attention to his lush water garden—complete with an artfully landscaped combination of bamboo, weeping willows, Gingko trees, water lilies, and a Japanese-style arched bridge—you will see the continuation of his appreciation for the Japonisme aesthetic. Fans of Monet's paintings and garden lovers alike will be inspired by the changing dominant colors of Monet's gardens from month to month: blue and rose in April, lilac and white in May, rose and mauve in June, rose and red at the beginning of July. Taking in the melange of colors and the air of Monet's carefully constructed creative sphere, you will draw connections between Giverny and his work.


"My first time at Giverny, and what an experience! With all those incredible flowers, our guide's dynamic lecture, and Monet's pond, I couldn't ask for more. This is one of the best tours we've had in our travels."
Take-Aways
A visit to Giverny offers an insight into this fruitful period of Monet's life when he was able to fully realize his aesthetic ambitions. Splitting his days between painting and caring for his elaborate gardens, Monet's artistic oeuvres and his home at Giverny are intricately intertwined. Although there are no actual canvases on-site, it can be said that the construction, layout, and nurture of his gardens were as much a part of the artist's work as his paintings.


Following the visit, you will have the option either to stay on in Giverny independently to visit the Musée des Impressionismes and enjoy lunch in town or return directly to Paris with your guide. Visitors with a strong interest in impressionism might also be interested in our
Musée d'Orsay Tour
.
FAQ
Where does it start? Where does it end?
You will meet your guide in Paris and travel with them by train to Giverny. Your confirmation email will have the exact meeting point. The tour ends in Giverny. The guide usually takes the train back to Paris after the tour. Your train ticket is an open ticket, and you're welcome to stay in Giverny and return to Paris at your leisure.


Is the start time flexible?
The start time may be able to be slightly adjusted, this depends entirely on the train schedule to Giverny which can change often.


Is this tour walking intensive, and/or wheelchair accessible?
This excursion is walking-intensive, includes public transport, and the Monet Foundation is only partially accessible to wheelchair users. Please contact us with any questions; we will be happy to advise if this tour will be appropriate for you.


Are there tickets?
We will purchase train and entry tickets for you and your guide will have them on hand. There is also a short bus from the Giverny train station to Monet's Gardens. Clients are responsible for the bus fee (approx. €10.00), which must be paid in cash.
Where You'll Start
Tour Experts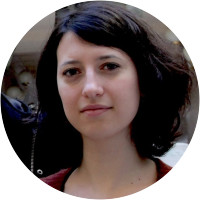 The daughter of a sculptor, Marie has been surrounded by art ever since she was born. A native Parisienne, she holds an undergraduate degree in history and art history, with a specialty in iconography and French and Flemish paintings from the 16th to the 18th centuries. She also holds a Master's degree in museology from the Ecole du Louvre and one in Art History from the Sorbonne. She currently works for the French National Art History Institute on special cultural events. Since she loves literature, ballet, theatre, opera, jazz clubs, and classical concerts—she has been playing the piano since she was 9—Paris and its artistic life are a perfect fit.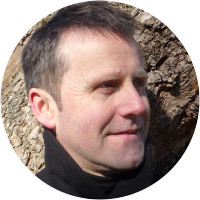 James King is a painter, sculptor and printmaker living in France since graduating from the University of Oxford in 1987. In 2011, after twenty-five years in Paris, he moved with his French wife and three young children to the Vexin region, west of the capital, not far from the village of Giverny, where he frequently leads walks for Context through the house and gardens of the impressionist painter Claude Monet. James also leads tours of the Louvre and Orsay museums, where he enjoys sharing with adults and children alike his intimate experience of painting and sculpture. In addition to art-focused seminars in Paris, he leads a number of hands-on painting and drawing workshops for Context in Giverny, Auvers sur Oise (the last home of Van Gogh), and other places.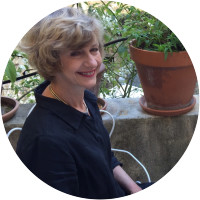 Marie Theres is a painter who has made Paris her home for more than two decades. She works in her studio in Montmartre and shows her paintings in galleries in Europe and the United States. She studied history at the University of Cologne, Germany and painting at the Pennsylvania Academy of Fine Arts in Philadelphia before coming to Paris to study art history at the Ecole de Louvre. Her knowledge of art history is enhanced by her practical painting experience. Beyond a purely academic approach, this enables her to convey the emotional dimension of the artwork and to focus attention on the act of creation. She loves to share her passion for art and painting and is fascinated by the 19th-century artistic heritage of Paris, its art movements, and urbanism.
Reviews can only be left by Context customers after they have completed a tour. For more information about our reviews, please see our FAQ.
Our guide knew everything about Monet and that was wonderful. She was personable and very obviously a scholar. We loved our trip with her.
Apr. 25, 2023
Sunday was friendly, knowledgeable, and had infectious enthusiasm about the making and collecting of art. We very much enjoyed our tour in Giverny with her.
Oct. 16, 2022
Wonderful day at Giverny. Sunday did a great job discussing Monets life and history during his time there. Thank you!
Aug. 29, 2022