Tour Details
Tour Description
The first decades of the 20th-century saw Paris become the epicenter of experimentation in art, architecture, and design. In architecture, in particular, cultural dissonance between the past and new realities emerged in the architectural designs of Le Corbusier and Robert Mallet-Stevens, among others. During this 3-hour Paris architecture tour we'll join a practicing architect or architectural historian, to explore the aesthetics of the Modernist movement. This tour will take place in the city's 16th arrondissement and include aspects of Art Nouveau and Art Déco movements, as well as the Villa La Roche & Maison Jeanneret by Le Corbusier
Paris Art Nouveau and Art Déco Tour
Known for its affluent residents and iconic landmarks like Palais Galliera, it's easy to overlook the 16th arrondissement's third draw: its Modernist architecture. This quiet neighborhood is home to the city's unusually rich collection of works designed by the top architects of this period. Our tour will begin at the Palais de Chaillot, taking in the scope of Carlu, Boileau, and Azéma's joint vision. This sleek, late 1930s, modernist reimagining of the original Trocadero Palace, initially built for the 1878 World's Fair, opens our conversation and allows us to define Modernism in contrast to the popular Neoclassicism, Art Nouveau, and Art Déco.


"The concept was novel. We often visit Paris, but we were unaware of its rich collection of modernist architecture! It was thrilling to see Hector Guimard's work and Le Corbusier's 'workshop.' It was as if we were seeing Paris for the first time."
Moving on from this initial large-scale example, we'll continue our exploration by revealing its foundations in Art Nouveau. Here, we will take note of a series of buildings designed by architect Hector Guimard, as well as his famous Paris métro signs, whose lingering presence have contributed to shaping the city's aesthetic. These works will give us a sense of the early triumphs of the period, and reveal the distinct departure from the revival style popular in the 19th century.


Le Corbusier & Mallet-Stevens
Following our examination of Guimard's contributions, we will work our way to the Villa La Roche & Maison Jeanneret, which were designed by Le Corbusier and now form the home of the Fondation Le Corbusier. Here, we will discuss the architect's profound influence on Parisian architecture, as well as European and American Modernism. We may discuss his proposed contributions to city planning, which he called Ville Contemporaine, or his controversial Plan Voisin, which suggested replacing much of central Paris with modern skyscrapers.


Complementing Le Corbusier's modern vision, we will continue on to view several structures designed by Robert Mallet-Stevens in the mid-1920s on the street to which he gave his name. Striking for their streamlined, boxy design, these buildings stood out from the rest of the city's heavily Haussmannian aesthetic. (To learn more about Baron von Haussmann and the re-making of Paris in the 19th century try our
Paris City Planning Tour
.
Lingering Impact
As our walk comes to a close, we'll reflect upon the hidden structures we've uncovered and come away with an understanding of how these designs set the stage for contemporary architecture.


Note, many clients often pair this tour with one of our modern art walks such as our
Pompidou Center Tour
.
FAQ

Is this seminar walking intensive, and/or wheelchair accessible?
We do cover extensive territory on this tour, some of it by public transport. Additionally, some of the sites we visit are not entirely accessible to wheelchairs. Please contact us with any questions; we will be happy to advise if this tour will be appropriate for you, and can also design a private, customized tour for visitors with mobility concerns.


Where You'll Start
Tour Experts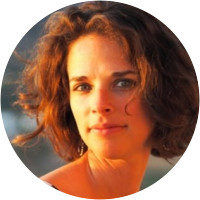 Rebecca was born and raised in London. She fell in love with Paris as a teenager and cultivated her passion for French culture through a study abroad program as an undergraduate art student. She went on to earn her Master's Degree in History of Decorative Arts and Design at New York's Cooper-Hewitt National Design Museum, in partnership with Parsons the New School for Design. Her research in French Art Deco brought her back to the City of Light in 2007, where she has lived and worked ever since. She teaches design studies at Parsons Paris, and translates art and design-related texts for publishing houses, museums and cultural organizations in France and the USA. Rebecca is also a singer, performing and recording regularly with her jazz ensemble, The Chamber Jazz Quintet, and with her husband in their electro-pop duo, Wonder Room.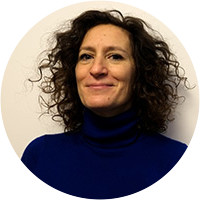 Since visiting her first art exhibition at 5 years old Nicole has been passionate about the world of art and architecture. Research for her dissertation brought Nicole to France in 2006. Her doctoral dissertation explores the idea of architecture as an expression of political power, specifically during the Gothic period of twelfth-century, France. Yet her interests extend beyond the medieval period to include the modernism. Holding a PhD and Masters degrees from the Columbia University and a BA from Barnard College, Nicole has worked as a university professor, writer, curator and consultant. Receiving a fine arts training in her youth, equally informs Nicole's approach to art and architectural history. Raised in a family of collectors and classic car aficionados Nicole is an avid classic car enthusiast, together with her husband an art collector.
Tricia is an architect and architectural historian. She came to Paris a little over 12 years ago to spend a year learning French for her research, and has never left! Tricia is an Assistant Professor in Design & Theory at the École Nationale Supérieure d'Architecture de Grenoble; she also teaches in Boston University's London-Paris Architecture & Urbanism Program. She earned a Bachelor of Architecture from the University of Detroit, a Graduate Diploma (history & theory) from the Architectural Association, a MA (French cultural studies) from Columbia University and a PhD (architecture) from the University of Paris 8. Focused on the 20th century, her research interests include the architectural/urban development of Paris and its region as well as public building policy in France. A veteran of walking tours of Paris organized for architectural students, she now brings her expertise to a broader audience.
Reviews can only be left by Context customers after they have completed a tour. For more information about our reviews, please see our FAQ.
Rebecca was wonderful. Obviously has a huge amount of knowledge and well prepared for our tour as well.
Jun. 1, 2022
Iveta is friendly and widely knowledgeable, with a good teacher's understanding of how to guide people through a subject and help them see what is new to them. In the day since we took the tour, we've been looking at the facades of buildings and thinking about windows, space and mass—which gives us a whole new way to appreciate the city.
Dec. 31, 2019
The tour was fascinating. Educational, beautiful and enjoyable. The docent was terrific !
Jan. 26, 2018