Tour Details
Tour Description
In the summer of 2005, France erupted in flames. For weeks, disgruntled youth—many from the country's North African immigrant communities—set thousands of cars ablaze and vandalized shops and schools, turning the streets of Paris' infamous banlieue (suburbs) into war zones. Following this and other more recent events—notably the attacks on Charlie Hebdo, the Bataclan, and in Nice—the question of identity is raised. In the wake of so much conflict, we find ourselves in the midst of a vivid debate on what it really means to be French. The French people have been forced to grapple with the changing face of the country, now home to Europe's largest Muslim population. Our 3.5-hour France Immigration tour, led by a social historian guide, will explore immigration to France, analyze its history, and examine the root of the issues which plague France's current political climate.
France Immigration Tour & La Goutte d'Or
We will begin our walk with an overview of French colonization and its subsequent waves of immigration (a subject also explored on our
Marseille Walking Tour
) while we stroll around the lively streets and open-air market in
La Goutte d'Or
, around métro
Barbès Rochechouart
. This traditional working class district, located in northern Paris, attracted North African immigrants during the thirty years after WWII when France desperately needed manpower to rebuild the country (for more, see our
Paris WWII Tour
). However, this era was soon fraught with the demise of the French colonies and the violent Franco-Algerian war (1954-1962). We will discuss this period while walking along the rue de la Goutte d'Or, where, during the war, many Algerians lived in hotels and where the
harkis
(Muslim Algerian auxiliaries in the French army) had one of their headquarters.
Paris and La Banlieue
As we work our way further east we will reach the Gare du Nord train station, an important gateway where we can observe the vast network of tracks that transport hundreds of thousands of people in from the suburbs every day. Here we will address how the situation has evolved since the sixties, with the marginalization of immigrants who have been relegated to vast concrete housing projects outside of the capital. Far removed from the elegant shops and tree-lined boulevards of central Paris, it was there that growing discontent from poor living conditions and high unemployment acted as a catalyst for much of the recent unrest.
A Multicultural City
Descending into the metro ourselves, we will travel a few stations to Belleville, another former working class suburb incorporated into Paris through 19th century Haussmanization. As a neighborhood with North African, Asian, and Jewish people living and working side by side, Belleville is now one of the city's most multicultural centers, making it the perfect location for our discussion of the changes to Paris' immigrant populace.


"This was a very interesting tour to us. It covered a lot of ground. . . It was interesting to hear the past as well as current day situations. Our guide was personable and interesting. He answered our questions and went deeper into areas we were interested in. It was great to understand Paris outside of our regular touring areas.
A Celebrated Paris Mosque: La Grande Mosquée
We will finish our walk by reentering the metro, this time heading south to our final stop, the Grand Mosque of Paris. The largest mosque in France, it was inaugurated in 1926 in recognition of the Muslims who fought for France in WWI. Over a glass of mint tea in the garden, we will discuss some current issues surrounding immigration, such as the veil, France's concept of their national identity, recent upheaval, or even the difference between American and French understanding of identity.


NOTE: Depending on the guide, the order of stops on the walk may differ from what is outlined above.
FAQ
Are the neighborhoods we'll be visiting safe?
Yes, the neighborhoods we visit on this walk are very safe.


In 2014, Fox News highlighted Paris' "No-Go-Zones". Will we talk about this on the walk?
This will very likely come up as a point of discussion on the walk, and if it does not, please feel free to ask about it. It should be noted that Fox News' reported "No-Go-Zones" are baseless; no such zones exist. We will talk about how such fear-mongering claims come about and the dangers they present in perpetuating stereotypes.


Will we be traveling to the banlieues mentioned in the description?
No. Our tour will be focused on neighborhoods in central Paris, though we will certainly discuss the significance of the banlieues.


Will we be entering any houses of worship on this tour?
It depends on accessibility. We may take tea at the garden of La Grande Mosquée, and if possible, enter the mosque, but we usually don't enter any other religious sites.


Is this tour walking intensive, and/or wheelchair accessible?
We do cover extensive territory on this tour, and the route includes métro transfers. Please contact us with any questions; we will be happy to advise if this tour will be appropriate for you, and can design a private, customized tour for visitors with mobility concerns.
Where You'll Start
Tour Experts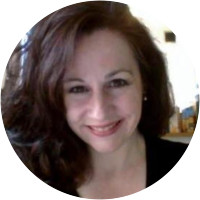 Rebecca has been a lifelong Francophile. Receiving her Bachelor's degree in 1991 in French and international relations, she has worked in French language environments since her career began. She received her Master's degree from the Professional French Masters Program at the University of Wisconsin-Madison in 2008. A resident of Paris since 2003, she has lead walking tours in Paris and other parts of France for the past eight years. In addition to her specialty of Montmartre, she provides custom walks on various historical and cultural themes.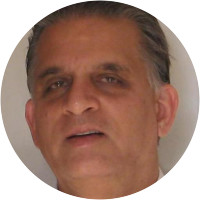 Arun teaches politics and modern history at the Institut Catholique de Paris (Catholic University of Paris) and the Paris center of the Council on International Educational Exchange. He has a Ph.D. in political science from the University of Chicago. His areas of specialization include the politics and history of North Africa (notably Algeria) and France, and immigration and international migration. An American/naturalized French citizen, he has been living in Paris since the early 1990s.
Reviews can only be left by Context customers after they have completed a tour. For more information about our reviews, please see our FAQ.
My wife and I have taken several Context tours. I think we have sent a half a dozen people on the Occupied Paris walking tour and everyone has loved the subject and the guide. In Lisbon, we had a great trip as well. Each trip had an interesting subject matter but the tour guide is what made the trip stand out. My wife and I were intrigued to learn about a hot topic and see how it is playing out over in Paris. I understand that strikes cause issues with transportation, but my wife and I were thinking about leaving the trip an hour into it. Our guide was a nice person but seemed disorganised or scattered so much so that any question we asked would veer into a 20 minute tangent. The guide couldn't read cues that my wife was cold and didn't plan into a 3.5 hr tour bath room breaks. The guide wasn't able to walk and talk so instead we stood for 45 mins and then walked 30 feet and stood for another 30 mins. Disappointed is an understatement. This is a difficult topic to deliver well but apart from the 20 min intro on immigration as a whole, this tour felt like a waste. The cab ride was 30mins (subway was closed due to the strike). We then drove up to a different neighbourhood for a wasted trip to see a neighbourhood market and a closed out storefront of a mosque. This trip needs a rethink. The topic is interesting and very relevant but you need to better figure out how to weave it into an actual walking tour or how to repackage this trip. We have trusted the Context brand in the past but at this point we feel skeptical about going on another trip without a personal recommendation from a friend, before the Context brand was enough. We wasted a half day and a lot of money on this trip and we don't want to do that again or have that happen to anyone else.
Jan. 20, 2020
This walk was interesting, but just far too long. Bathroom breaks and sitting need to be planned for. Arun had lots of insight, but we expected more emphasis on the "changing face" of Paris, with a discussion of the effects of immigration on the present and future. We got a wonderful and informative exposition of past immigration trends and their effects on Paris to date. We wanted to understand more about the changes coming up. Perhaps the discrepancy is just a matter of emphasis, but I don't think so. Perhaps the name of the tour should be changed too.
Oct. 14, 2019
Arun is a superb teacher — a delight to talk with and learn from. Nothing is 'canned'— he speaks from continuing engagement with ideas both broad & deep. He wears his control of material so easily that we are immersed in the complexities of subject with disarming ease. He is masterful.
Oct. 10, 2019