Tour Details
Photos & Highlights
Clarifies the tangled timeline of the 1789 Revolution and those that followed while highlighting the vestiges of 18th century revolutionary Paris
Led by an expert historian
Place de la Concorde, Bastille, Hôtel de Ville, Place des Vosges , Marais, and Église Saint-Paul-Saint-Louis
Tour Description
On the afternoon of July 14, 1789, a rebelling rabble laid siege to France's most-hated fortress: the Bastille. Freeing the few remaining political prisoners, the mob began, stone-by-stone, dismantling the building that had come to symbolize the injustice of the old regime. This was the Revolution of 1789. On this 3-hour French Revolution Tour in Paris, we will discover the influences that contributed to this rebellion, forever transforming the country. Led by an expert historian, we will study its different stages, and how it served as a precursor to the revolutions that followed in the 19th century, the effects of which reverberate to this day.
French Revolution Tour Paris
Our walking tour begins at the former site of the hated prison. Initially built as a defense against the English during the Hundred Years' War, the Bastille eventually became a detention center for aristocratic prisoners. Though the actual number of detainees was quite low in 1789, overthrowing the tyranny of the Bastille became the symbol of the Republican movement. Now a traffic roundabout adorned with the July Column—a monument to the later Revolution of 1830—Place de la Bastille bears little resemblance to the former prison complex of the 18th century. Even so, it has a story to tell. Together, we will trace the former outlines of the Bastille, thus setting the tone for our walk.
"Our guide clarified the rapidly evolving timeline of the French Revolution, even bringing along visuals of the many sites that are no longer standing. Her expertise and passion for sharing her insights into this period of French history was palpable and much appreciated."
Place des Vosges
As we move on from Place de la Bastille, we will encounter the neighborhood that once surrounded the fortress. Our guide will paint a picture of daily life in the crowded
quartier
, and the sharp division between the aristocrats and the lower classes. Entering the Place des Vosges, one of Paris' most treasured green spaces, we'll snag a bench under the trees to get to the heart of the conflict. It was here that Victor Hugo penned his famous work
Les Miserables
, and we may discuss this powerful piece of historical fiction, as well as the complex political factors that characterized France's first revolutionary period. With our newfound knowledge in mind, we'll then pass through the Marais neighborhood to study the mansions that represented the wealth of the hated French nobility, putting the class tensions into context (a topic we delve into more on our
Marais Walking Tour
).
Continued Strife
We will continue on to the Hôtel de Ville, Paris' city hall. As a symbol of the government, its central square became a key location in each subsequent revolution. It was even set alight by revolutionaries during the Commune of 1871. When rebuilt, its controversial balcony was not included (which, yes, will factor into our discussion). We will certainly analyze the role this building played in political movements of the 19th century, which provides a good opportunity to introduce the continuing unrest which ignited the post-1789 revolutions.


At this point, we will return to our focus on the 1789 revolution, boarding the métro to travel a few stops to the
Palais Royal
. Here, on the site where the mob that sparked the first revolution formed on the night of July 13th, we may discuss the role played by Philippe Égalité, a royal who supported the revolution (though he was executed all the same). Following our stroll through the garden, we'll continue on through the Jardin des Tuileries—also one of the stops on our
Gardens of Paris Tour
. These royal gardens became public after the revolution of 1789, but here we will talk about the gardens as a symbol of the dissolution of royal power by introducing the former Tuileries Palace, which was burnt down in 1871.
Take Aways
As we come to the perimeter of the Tuileries, we will look out at the expanse of the Place de la Concorde, which served as the site of the feared guillotine during the Reign of Terror. Here, our walk will end with a discussion of the impact of these historical events on politics, society, and culture in France today. By the end of our walk, we will emerge with a clearer understanding of how the Revolution of 1789 indelibly transformed French society, and how its key events and locations contributed to later conflicts.
Customize this Tour
Whether you already have something in mind or would like to craft something entirely new, our dedicated planning specialists are on hand to help you develop a tour that will be just right for you. Context planners, all travelers in their own right and experts in their dedicated territory, will partner with you to create an itinerary suited exactly to your needs and schedule.


FAQ
What is a private tour?
Our private tours are limited exclusively to travelers in your party. They are designed to provide a learning experience that is completely tailored to you and your traveling companions. Private tours give you more flexibility with scheduling (you decide when the walk best fits in your trip), the ability to tailor your itinerary (we'll work to match the itinerary to the interests and dynamics of your group), and more personalized time with your guide.


What is a small group tour?
Our small group tours cover many of the same itineraries as our private tours, but they place you with other travelers in groups of 6 or less. They operate on a pre-scheduled calendar, and are designed to provide an opportunity to engage with and learn from other travelers. Most of our small group tours require at least three (3) participants to run, although there is some variation from walk to walk. However, there is some variation from walk to walk. As you sign up for a tentative walk we display the minimum number required in order to confirm.


Is this tour walking intensive and/or wheelchair accessible?
We do cover extensive territory on this tour, some of it by public transport. Please contact us if you have mobility concerns; we will be happy to advise if this tour will be appropriate for you.


Do we visit the Carnavalet museum with this itinerary?
We will not be visiting the museum on our tour, but do encourage you to visit on your own after the tour. The discussions we have on our tour will provide context for understanding the Carnavalet's revolution rooms. NOTE: The Carnavalet is closed until the end of 2019 for renovations.
Where You'll Start
Tour Experts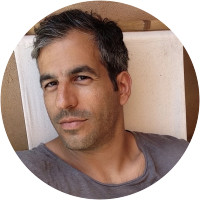 Born in San Diego (USA), Gil graduated in Politics and English from Brandeis University in 1997 and spent one year at Trinity College Dublin (Ireland). He pursued public service in Boston, New Orleans, and New York, and upon earning a Master of Public Administration from NYU in 2001 he traveled around the world for a year to meet the people he hoped to one day represent. In 2003 he was working at the Claims Conference when he decided to move to San Francisco in pursuit of a backdoor option to public office: writing fiction. Some years later he completed a Master of Fine Arts in Creative Writing, produced his first book, and married a Parisienne. Since 2010 he is based in Paris where he has worked for years presenting and developing many different walks while holding on to the writer's dream and founding the Yefe Nof Residency in Lake Arrowhead, California. He specializes in the craft of writing and has a strong education in both the literary works of canonized and contemporary fiction writers and poets and the inner workings of cities, which has amply equipped him to tell his narratives as experiences.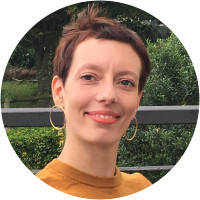 Lola is a Parisian, by birth and entirely by heart! "Capitale de l'amour. Filles et lieux de plaisirs à Paris au XIXe siècle", the book she published in 2015 shortly after her Phd at the École des Hautes Études en Sciences Sociales, is a gender-oriented historical journey through the many faces of prostitution and urban life in 19th Century Paris. She is now working on the "demi-monde," the world of courtesans, artists and actors, and the rise of urban leisure activities from 18th to 20th century. She likes to share with the visitors famous and less known places from her favorite city and help them discover the links between past and present in the everlasting Paris.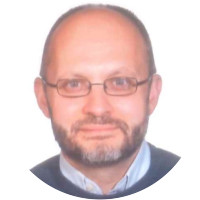 Born and raised in Barcelona, Oriol studied Medieval History, eventually obtaining a Ph.D. about Medieval Christian Sermons and Preaching (XIVth-XVth centuries). He has also worked as a teacher at the University Pompeu Fabra in Barcelona, where he is also a member in a Research Project, which afforded him a deep understanding of the cultural, political, and religious life during the Middle Ages. He studied part of his History degree in Paris, the city where he lives nowadays. He also worked as a teacher in Middle and Professional Schools, where he taught and prepared other important topics connected to Paris: The French Revolution, the Louvre, the 19th century revolutions or Pablo Picasso. Passionate about History, he will go beyond the monuments or works of art, explaining the society, economy and religion that made those monuments and works or art possible.
Reviews can only be left by Context customers after they have completed a tour. For more information about our reviews, please see our FAQ.
I love Context and have done numerous tours with you in several cities, but if this had been my first tour with Context I probably would not try again. Gil is a lovely person but he was not an effective leader/guide. The tour was essentially an experience of visiting various places and hearing decontextualized stories of what happened at that site. The sites were not in any particular order that went along with the chronology of the Revolution and Gil did not at any point provide such a chronology. So the experience of the tour was totally disjointed. At the end, I honestly could barely recall anything he had told us because he did nothing to connect the dots. It was a very frustrating experience with a lovely young man. But I don't think he should be a guide, especially not for Context.
Nov. 23, 2019
Marie is articulate, knowledgeable and friendly. She was well prepared. Some reading materials for prior or subsequent to the tour would be helpful. We will try subsequent tours!
Oct. 26, 2019
Marie was an outstanding guide--well-informed, prepared and personable. She clearly explained the complicated causes and timeline of the Revolution and added many entertaining and important details to give a full picture of the period. I hope I'll be able to take another of her tours in the future.
Oct. 24, 2019