Tour Details
Tour Description
At the dawn of the 20th century, Prague exploded with artistic and intellectual activity, a new way of seeing the world—an "art nouveau" that transformed many major capitals across Europe. During this three-hour walking tour of Prague's Art Nouveau movement, we'll dig deep into this movement, learn about its leaders, and see some great art and architecture, including the House of the Black Madonna, the first-ever Cubist house.
Prague Art Nouveau Tour
Our walk will start at the first-ever Cubist building, the House of the Black Madonna, designed by Josef Gočár, where we'll consider how it and other structures reflect varied Czech tastes at the turn of the century. Born out of the artistic movement that began in Paris, this balanced, geometric style spread throughout Europe, but Prague remains unique as the only city that contains examples of both Cubist and Rondocubist architecture.


Varying from day to day, this walk may then veer in any number of directions, depending on the interests of the group and guide. We could stroll through the heart of Prague's New Town, visiting many wonderful examples of Art Nouveau, such as the beautiful Lucerna bar (once owned by Vaclav Havel's family) and the elegant Grand Hotel Europa—both fantastic examples of the ways the city landscape flourished in the early 20th century. Ahead of your visit you may want to read more about how
Art Nouveau impacted capitals across Europe
.
"In my opinion, the Art Nouveau walk is a must for every Prague visitor."
Turn-of-the-Century Optimism
A stop at the Prague train station, constructed in 1901, will allow us to use its ornate façade as a backdrop to look at some of the basic ideas behind Art Nouveau as a revolutionary reaction against classicism. There, we can also look at how industrialization and modernization—in this case, the advent of trains—fueled the artistic movement.


We may wind through the Old Town (also the subject of our Introductory
Prague Walking Tour
) to seek out Municipal House, a significant piece of architecture that ties our exploration of the city's landscape back to the people who really live here. This elaborate, detailed building is also a landmark of Czech independence—it was here, in the days following WWI, that T.G. Masaryk announced the creation of the first Czechoslovak republic.
Architectural Gems Around Every Corner
Time permitting, we may jump onto one of the trams that crisscross Prague and make our way to one of the city's residential areas to watch the play of light and shadow across the facades of Cubist buildings. This movement functioned as a counterpoint to Art Nouveau and the examples of this architecture are singular to Prague.


"A deceptively light hearted approach from [our guide] that left us having learned a great deal and eager to learn more."
Regardless of the exact route that we travel together, our time will be spent breaking down the aesthetics of Art Nouveau, giving us the tools to interpret and appreciate the cityscape during the rest of our time in Prague and even elsewhere across Europe. We'll also look at how the movement in Prague changed the city's social scene (a topic we explore further on our
Prague Cafe Tour
) and functioned in a greater cultural European context.
Where You'll Start
Tour Experts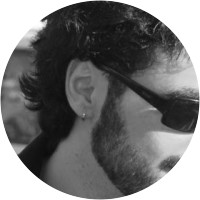 Riccardo
For more than 10 years, Riccardo has been studying and working in the field of engineering, conservation, and urban heritage. He graduated from the Department of Civil and Environmental Engineering, University College Cork, Ireland before gaining his MSc in Building and Urban Design in Development at the Development Planning Unit of University College London with the thesis 'Urban Discourses: the Language of Public Space'. He then obtained his advanced Masters degree in 'Structural Analysis of Monuments and Historical Constructions'. Since 2011 he has lived in Prague. His current research focuses on knowledge-based assessment of historic buildings, and particularly on the diagnosis of masonry failure mechanisms and related intervention strategies. As a heritage enthusiast and scholar he enjoys discovering Prague´s fascinating urban fabric, making connections with the complex evolution of the socio-economic processes that take place as the city's built environment transforms.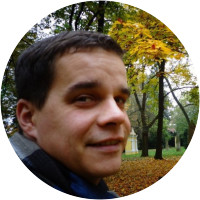 Marek
Marek Červený studied at the Institute of Art History at the Charles University in Prague, earning a Masters degree in 2011. His thesis focused on the influence of the political system of the interwar Czechoslovak Republic on the iconography of official art commissions. His field of interest covers modern art, public monuments, funeral sculpture, sculptural decoration of architecture and the relations between politics and art. He believes that one need not visit museums to enjoy art, rather it is enough to look around while walking on the streets. This approach helps him understand Prague and the connection between its history, society, its institutions and the people who built it. Marek also enjoys working with archival records, using these to fill empty gaps in the story of Czech art.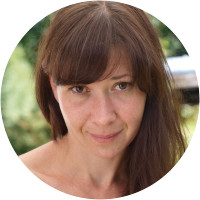 Pavla
Pavla studied at Institute of Art History of Charles University in Prague, where she received her MA degree in 2003. In her thesis she focused on Bohemian and Moravian renaissance jewelery in connection with renaissance clothing and fashion. Since 1997, when she gained her official guide licence from Prague Information Service and Prague Jewish Museum guide licence, she has been working as a tour guide in Prague. After completing her studies she also worked in an Education Agency, organizing courses and lectures from Art History and Architecture. Pavla also worked for four years as a teacher´s assistant at International School of Prague. Being an art historian she is interested in preservation of our cultural heritage and believes that a better knowledge of our cultural history is a prerequisite for a better way of preservation of the numerous historical sites in the Czech Republic, which she, in her free time, likes to explore with her family.
Reviews can only be left by Context customers after they have completed a tour. For more information about our reviews, please see our FAQ.
While we have enjoyed tours with other professional guides in Vienna and Prague, Riccardo represents what is unique about Context. With a doctorate specializing in the engineering of restored buildings, Riccardo provided invaluable insights regarding the architecture of Prague. He is also very well informed on the history of the art nouveau era. He is extremely personable and provided a most memorable tour of both major boulevards as well as several arcades that would be impossible to find as a tourist.
May. 4, 2019
Like that the guides adjusted talks to our knowledge level and discussed with each other our walks so as to avoid repetition.
Mar. 26, 2019
Pavel gave a beautiful tour. Prague's architecture has such a wide range of styles; it's an amazing city. Not only did he show us beautiful interiors and facades, but he showed us local life too. He is an excellent guide and gave a very well rounded tour.
Jan. 6, 2019