Tour Details
Tour Description
Step behind the Iron Curtain on this 3-hour Prague Communism tour. In the company of a historian, we'll dig into the history of 20th century Prague and the enduring influence of the USSR. As we cross the city with our local guide, from the memorial at Vitkov Hill to Wenceslas Square to the unassuming side streets of Prague's Old Town, the stories of life under Communism will come alive again. Together, we'll discover how the legacy of the Iron Curtain is embedded in the fabric of Prague today.
Prague Communism Tour
Tracing history on our Prague Communism tour, we'll begin at Vitkov hill, where the gigantic equestrian statue of Jan Zizka, a symbol of Czech independence since the 15th century, looks down over the city. Nearby, we'll visit the Mausoleum of Klement Gottwald, the first communist Czechoslovak president, and discuss its over-the-top decoration and symbolic location here, meant to connect Communist Prague with Czech pride and identity.
"This is a story that needs to be told."
Public Spaces
From here, we'll hop on a streetcar that will take us into central Prague, using that time to look at maps, archival images, and other supporting historical information to supplement our mental portrait of Communist Prague. We'll spend some time in Wenceslas Square, a critical gathering place during the 1968 Prague Spring revolt and the Velvet Revolution of 1989 that eventually ended Communist control. Here we'll search out key sites of these political events, such as the Jalta Hotel, National Museum, and former Communist Parliament. As we cast our imaginations back to 1968, we'll piece together the events that lead to the Soviet crackdown and subsequent period of Normalisation.


(Looking for a more general look at Prague's history? Try our Introductory
Prague Walking Tour
.)
Remembering the Cold War
Our course may also take us to nearby Narodny Street, where student demonstrations in 1989 added ideological fuel to revolutionary fires, eventually bringing down Communism and restoring Czech democracy. We'll explore the dynamics of the revolution and the many prominent artists and writers who played a role as it unfolded (which can be further explored on our
Prague Cafe Tour
).
Over the course of the tour, we'll have the opportunity ask plenty of questions and engage in a dialogue with our historian guide. Using Prague's monuments and civic spaces, we'll finish our time together with a firmer grip on how the Cold War played out and how it affects the city today.


Please note: our visit to the Vitkov monument does require uphill walking at a steep incline that may not be suitable for individuals with walking difficulties. If you feel that this may be an issue, please consult our office on how we can customize the walk to your needs.
FAQ
Is it possible to customize the route for people with limited mobility?
Unfortunately, the path up to the Memorial on Vitkov Hill is not accessible by car. Good shoes are a must, but we promise it's worth the trek.
For those with mobility concerns, e.g. wheelchair users or travelers who are concerned about the walk up the hill, we can design a custom route that stays on flatter terrain. Please inquire with our Prague team at c-europe@contexttravel.com.
Where You'll Start
Tour Experts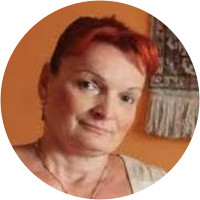 Prague native Hana studied Historical Sciences at Charles University, where she focused her thesis on the lives of children who were deported to Terezin concentration camp during the Second World War. An expert in both medieval and 20th century Czech history, Hana has vast experience leading tours, having worked in the profession for over 25 years.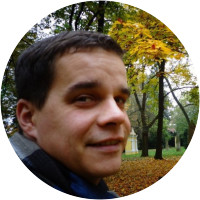 Marek Červený studied at the Institute of Art History at the Charles University in Prague, earning a Masters degree in 2011. His thesis focused on the influence of the political system of the interwar Czechoslovak Republic on the iconography of official art commissions. His field of interest covers modern art, public monuments, funeral sculpture, sculptural decoration of architecture and the relations between politics and art. He believes that one need not visit museums to enjoy art, rather it is enough to look around while walking on the streets. This approach helps him understand Prague and the connection between its history, society, its institutions and the people who built it. Marek also enjoys working with archival records, using these to fill empty gaps in the story of Czech art.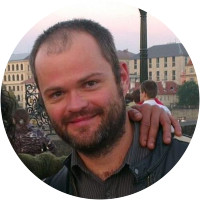 Pavel Kuča grew up in Krnov, a small Silesian town in the Sudets Mountains. After attending a French-language grammar school in Olomouc, he studied history at the Masaryk University in Brno and specialized on 19th-century ethnic conflicts in Central Europe. He has since worked in media, including a period as editor of the liberal Jewish magazine, Maskil, and since 2012, he has been working as a professional tour guide in English and French. Pavel's favored topics are the psychology of architecture and sociological understanding of Central European history - not to mention, he is a specialist on Czech beers and loves biking.
Reviews can only be left by Context customers after they have completed a tour. For more information about our reviews, please see our FAQ.
Lenka was everything a Context Tour should be. She was a great teacher and listener; she really knew her stuff; she had personal connections to what she was teaching; she had SO MUCH to give. I left the tour feeling I had both made a new friend AND learned WAY more than I had ever thought I would on a three hour tour. She is a marvel!
Aug. 8, 2019
Jakub was knowledgable, personal, affable, intriguing, ready to answer our questions, and go deeper into subjects if we asked. He is a real scholar and brought a lot of the material to life with personal experiences.
Jul. 24, 2019
This was a great tour. Very interesting and Lanka is very knowledgeable
Jul. 20, 2019