Tour Details
Tour Description
Early Baroque painter, Michelangelo Merisi (1573-1610), better known as Caravaggio, left an indelible mark on the world of art—especially in Rome, which fortunately contains a large selection of his works. Many know him only as a controversial artist who fled the city after committing murder, but his art stands alone in its quality and originality. For some, Caravaggio and his influence define Baroque Italian art. This three-hour Caravaggio Tour of Rome, led by an art historian, explores the nature of Caravaggio's art in the context of its time, in order to fully understand his innovation and the controversy surrounding him.
Caravaggio Tour Rome
This tour focuses specifically on Caravaggio's work that lies in-situ, that is, in the places for which the art was originally created. In this case, our walk takes us to three significant churches in the historic center: Santa Maria del Popolo, San Luigi dei Francesi, and Sant'Agostino. Along the way, we'll pass through the same city streets—largely unchanged—that Caravaggio inhabited in the 1600s, a lively and sometimes dangerous landscape from which he drew inspiration and (controversially) models for his work.
Santa Maria del Popolo
We'll start at Santa Maria del Popolo, where two of Caravaggio's works are juxtaposed in the same chapel with that of his stylistic rival Annibale Carracci. This gives us a chance to consider the wider artistic context of the Baroque period in which the artist was working, and also to consider the major themes that he grappled with. As we pass through Piazza del Popolo and into the Tridente neighborhood where Caravaggio lived and worked, we'll talk a bit about his method, recent scholarship, and the controversies that surrounded him—including the accusation of murder—during his career.


San Luigi dei Francesi
Our adventure includes a visit to San Luigi dei Francesi, the church of the French congregation in Rome and home to Caravaggio's stunning series on Saint Matthew, his first public altarpiece. Here we'll discuss some of the fundamental art concepts that underpin Caravaggio's place in history, including his revolutionary use of chiaroscuro, the strong interplay of light and dark so characteristic and powerful in his work. We'll also quickly see Sant'Agostino, home to a rarely-visited late work, and a perfect bookend to our time together.


Where You'll Start
Tour Experts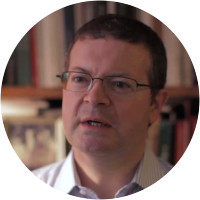 Frank is an art historian and studied at Oxford University and the Courtauld Institute of Art. He is a former fellow of the Metropolitan Museum of Art and lectures for the museum throughout Europe. After many years in New York, he returned to Rome, where he was raised, and is now part of the art history faculty at Temple University Rome.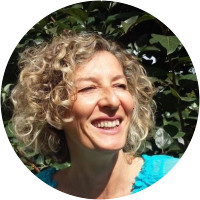 Cecilia is an art historian and a native Roman with a Master's degree in Medieval and Renaissance art from the Sapienza University of Rome. Although her specialty is painting and decorative arts, she has a broad knowledge of the history of Rome and a personal passion for ancient history, which she shares on many antiquity-themed itineraries. Cecilia has worked actively in the past as a lecturer, teacher, and curator of exhibitions. She had been a staff member of the didactive service of the Vatican Museums, the Galleria Doria Pamphili and the Galleria Colonna where she still frequently consults. As a licensed guide for Rome and Florence and with a specialized teaching degree, she has more than 20 years of experience in leading highly-qualified tours.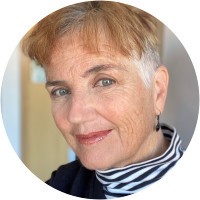 Liz, a native of San Francisco, California holds degrees in architecture from the University of California at Berkeley and Università degli studi "La Sapienza", Rome. She specialized in restoration and urban design. Her restoration projects have brought her to work in direct contact with the rich historical layers of Rome and Italy. She has been leading study walks for Context Rome since its beginning and has lived in Rome since 1988 practicing architecture, researching design and lecturing at university study abroad programs.
Reviews can only be left by Context customers after they have completed a tour. For more information about our reviews, please see our FAQ.
Paolo was an excellent guide to Caravaggio's art and to the history of the Renaissance.
Jun. 28, 2022
Paolo was excellent! Impressive depth of knowledge and a passion for the subject matter that makes it an exciting experience.
Jun. 27, 2022
This was a terrific tour. Great content and our guide was so knowledgeable. We learned a lot. A beautiful morning.
May. 2, 2022