Tour Details
Tour Description
Update Winter 2022: Currently, due to COVID-19 restrictions in place, the lines to enter the Pantheon are very long. Your guide may suggest that you enter on your own after the tour rather than use your time together waiting in line.

This two-hour tour, led by a local historian, is designed to provide a perfect introduction to Rome for first-timers, or to reorient returning travelers to the Italian capital. Over the course of the walk, we'll get a broad but comprehensive look at the city's many layers of history and cultures. We'll develop a working vocabulary of the city and its various neighborhoods, learning to decode the archaeological ruins from various eras, and parse out the different characters of sections of the city.
Included
2 hours with a Ph.D. or MA-level guide
Itinerary Details
We'll begin our introduction to Rome in the elegant and stately Piazza del Popolo, leisurely snaking through the neighborhood known commonly as Tridente, or "Trident." As we stroll through one of the most elegant areas of Rome, we'll sift through the remains of imperial tombs and obelisks, medieval churches and their legends, Renaissance palaces and princes, and modern efforts at urban development and renewal, before winding up at the Spanish Steps. Here, we'll discuss the history of this Roman icon, from its origins—ironically as much French as Spanish—to its present-day popularity.

Next, we'll make our way over to the legendary Trevi Fountain, where we'll discuss the importance of water to the city, the competition that birthed its design, and the dramatic scene portrayed by its sculptures. Finally, working our way further south through central Rome's circuitous, scenic streets, we'll wrap up our walk at one of the city's most dramatic, commanding sites—the Pantheon. We will spend a certain amount of time explaining the sites along the route, but will also try to situate you in the city, orient you to its major areas, and answer any of your questions.


Looking for more to do in Rome? Some of our most popular tours in Rome include our
Vatican Tour
and
Forum Tour
.
Please note, due to COVID restrictions in Rome, for private tours with more than two participants, we may require the use of a headset system. An additional fee may apply.
FAQ
What is a private tour?
Our private tours are limited exclusively to travelers in your party. They are designed to provide a learning experience that is completely tailored to you and your traveling companions. Private tours give you more flexibility with scheduling (you decide when the walk best fits in your trip), the ability to tailor your itinerary (we'll work to match the itinerary to the interests and dynamics of your group), and more personalized time with your guide.

What is the dress code inside the Pantheon?
The Pantheon is considered a holy place. Men should wear slacks, and women should wear slacks or skirts below the knee. Shoulders must also be covered. If you are intent on wearing spaghetti straps or a halter-top, bring a shawl and expect to keep it around you. Shorts above the knee are not allowed. These rules may seem unduly strict, but remember, the Pantheon is also a church so the same dress code standards apply.
Where You'll Start
Tour Experts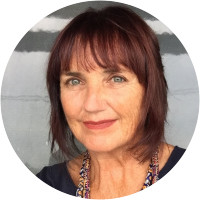 Liz, a native of San Francisco, California holds degrees in architecture from the University of California at Berkeley and Università degli studi "La Sapienza", Rome. She specialized in restoration and urban design. Her restoration projects have brought her to work in direct contact with the rich historical layers of Rome and Italy. She has been leading study walks for Context Rome since its beginning and has lived in Rome since 1988 practicing architecture, researching design and lecturing at university study abroad programs.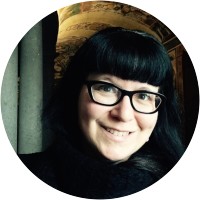 Linda, PhD, is a specialist of 16th-17th century Italian art and architecture, history of archaeology since the Renaissance, and the history of art collecting and museums. Her main research interests are the critical reception of well-known Renaissance monuments, vernacular devotion, xenophobia and nationalism, and the politics of art display. In addition to doing walks for Context, Linda teaches for university programs in Rome.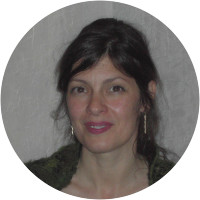 Carol received her B.A. from Mount Holyoke College and holds M.A. degrees in Italian literature from the University of Toronto, where she has taught, and in art history from Boston University. Carol has been teaching for five years as adjunct faculty for several Rome study abroad programs and has been a guest lecturer in art history and restoration for numerous visiting American university summer programs. She has been a Visiting Fellow twice at the Massachusetts Center for Renaissance Studies in Amherst, Mass, where she has given numerous lectures and participated in conferences. Through her affiliation with various art institutes, Carol has participated in a variety of laboratory and fieldwork restoration projects throughout Tuscany and Lazio over the past eight years. She has treated numerous paintings, frescos, and gilded objects, and has worked on-site at locations such as Villa il Farneto in Vicchio, and Santa Maria Castagnolo. She is currently completing her Italian laurea in restoration. Carol also completed the graduate certificate program in Museum Studies from Tufts University with a specialization in conservation. With over five years of professional curatorial experience in the U.S. encompassing the care and treatment of art objects, she has authored numerous conservation grants and was a successful applicant to the Smithsonian Institution's Collections Care program.
Reviews can only be left by Context customers after they have completed a tour. For more information about our reviews, please see our FAQ.
Liz was great - a wonderful introduction to Rome. Her knowledge, experience, perspective was spot on for a first-of-many Context Tours in the city. Meeting was easy, every moment of the brief tour was spend giving meaning and context to what we were seeing. We especially enjoyed the hidden sights - the small detail or the cool artifact you would not notice unless pointed out to you. We just wished it could have been longer. :-)
Dec. 30, 2021
Liz took us on a very interesting walk and helped us understand the architecture and development of the area.
Oct. 12, 2021
Our guide Dony was great! He is passionate about Rome and knows its history inside out! He is very knowledgeable about every aspect of the city. The 2 hours went by very fast! We wanted more!
Sep. 24, 2021