Tour Details
Tour Description
Discover Rome with a local historian on our 3-hour introductory tour. Designed to provide a perfect introduction to Rome for first-timers, or to reorient returning travelers to the Italian capital, this tour will offer a comprehensive look at the city's history and culture, different neighborhoods, and most famous sites.
Sites Visited
Piazza del Popolo
Palazzo Borghese (exterior)
Spanish Steps
Trevi Fountain
Pantheon (interior and exterior)
Itinerary Details
You will start your journey at the elegant and stately Piazza del Popolo—the "People's Square"—where the three main streets of Rome's historic center meet. You will explore the neighborhood most commonly known as Tridente, or "Trident," and what remains of its imperial tombs and obelisks, medieval churches, and Renaissance palaces, including Palazzo Borghese. As you make your way to the Spanish Steps, you will discuss the history of this Roman icon, from its origins—ironically as much French as Spanish—to its present-day popularity.
At the Trevi Fountain, you will admire and discuss its creation and design, as well as what water represents to the city of Rome. You will end your tour with your expert by exploring the Pantheon, one of Italy's greatest architectural wonders. Throughout your time together, you will learn about Rome's different neighborhoods, fantastic sites, and general life and culture. Your expert will also be sure to provide you with top-notch recommendations, answer any questions you may have, and ensure you're oriented before you part ways.
FAQ
For more information
about Context tours, please visit
our FAQs
.
Where does the tour meet? Where does it end?
You will meet in the Piazza del Popolo and end at the Pantheon. Your confirmation email will have the exact meeting point details along with a map. If lines are very long at the Pantheon, your expert will ensure you are briefed and have tickets to explore on your own after the tour.
When should I take the Introduction to Rome tour?
This is the ideal tour to take on your first day in the city. In addition to seeing and learning about some of Rome's most famous sites, you'll also become familiar with the city's different neighborhoods and local life and culture. Don't hesitate to ask your expert guide for recommendations for the rest of your time in Rome!
What is the dress code inside the Pantheon?
The Pantheon is considered a holy place. Men should wear long shorts or slacks, and women should wear long shorts, slacks or skirts below the knee. Shoulders must also be covered; plan to bring a shawl to wear if your top has them exposed. Shorts above the knee are discouraged for adults and teens.
Is the Introduction to Rome kid-friendly?
It can be, yes! While we do have other tours in Rome that are designed especially with children in mind, if you book a private Introduction to Rome tour, we can assign you a family-friendly expert guide who will make it especially interesting for young minds.
Is this tour wheelchair accessible?
Yes, it is. We are happy to welcome guests of all abilities.
Where You'll Start
Tour Experts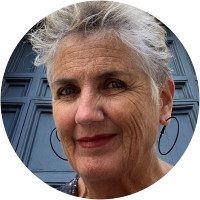 Liz, a native of San Francisco, California holds degrees in architecture from the University of California at Berkeley and Università degli studi "La Sapienza", Rome. She specialized in restoration and urban design. Her restoration projects have brought her to work in direct contact with the rich historical layers of Rome and Italy. She has been leading study walks for Context Rome since its beginning and has lived in Rome since 1988 practicing architecture, researching design and lecturing at university study abroad programs.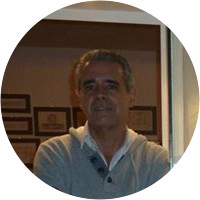 Jose brings an unusual combination of theoretical knowledge and practice to his walks, which he has led in Philadelphia and in the New York Metropolitan Museum of Art, as well as in Rome, Naples, and Florence. A professional fine artist with an art studio in Rome near the Church of Santa Maria sopra Minerva and a graduate in classical studies of St. John's College in Annapolis, Maryland, Jose knows how to read the almost forgotten languages of Greek and Roman mythology embedded in the art and architecture of Rome. His studies of Plato's dialogue, TIMAEUS, for example, open up dimensions of Raphael's School of Athens fresco and of Michelangelo's Sistine Chapel ceiling frescoes otherwise unsuspected by visitors to these two sites. In addition, his own native Cuban background and master's degree in Spanish literature from the University of Delaware in Newark give his walks a flair and sense of humor that can be most welcome elements. Jose also studied fresco painting, history, and restoration at the Spinelli Institute of Art and Art Restoration, in Florence, but his St. John's College "Great Books" education earned him a rich 20-year-plus teaching career at the University of Miami, first in the English Department (specializing in Composition), followed by art history and freehand drawing in the School of Architecture. During the summers, this docent has taught "plein-air" drawing for the Rome Art Program directed by artist Carole Robb. Jose holds the official Italian tour guide license for Italy, issued in Rome (Province of Lazio) in 2017.
Theresa is an art historian and author of "Creating and Contemplating the Renaissance Garden". She holds a Master's degree in Art History and is intensely interested in the layers of Rome and unfolding the city's depth through seminar teaching and freelance writing. She is a contributing writer on Italian travel for The New York Post and The Buffalo News and has been involved as editor and consultant for several Italian and English language travel and academic book publications.
Reviews can only be left by Context customers after they have completed a tour. For more information about our reviews, please see our FAQ.
Roberta was brilliant - fun and very informative as well as very attentive to everyone in the group
May. 24, 2023
Laura was professional and nigiri. We had a wondeytime with her.
May. 19, 2023
Our guide's knowledge not just about the items on our tour, but so so much more was incredible.
May. 16, 2023