Tour Details
Tour Description
This full-day excursion to Pompeii and the Amalfi Coast from Rome will immerse you in the ancient Roman city of Pompeii and picturesque villages on the northern coast of the Salerno Gulf. Accompanied by a local expert, you will learn about how the ancient city ran before being buried in ash when the nearby Mt. Vesuvius volcano exploded in 79 A.D. You'll be mesmerized by the seaside towns along the Amalfi Coast, filled with pastel-colored houses and flowered terraces, that tumble dramatically into the crystalline blue water below. You'll explore two of the coastal villages that make up the Amalfi Coast and return to Rome with a real sense of why this area has captured the hearts of so many.
Sites Visited
Pompeii Archeological Site
Positano
Sorrento (Seasonal)
Amalfi (Seasonal)
Included
9 hours with a PhD or MA-level archaeologist or expert guide
Private car service during the duration of the tour
Tickets to Pompeii Archaeological Park
Itinerary Details
Upon arriving from Rome by train, you'll meet your expert and private driver at the Naples train station to head to your first stop, the Pompeii archeological site. You'll move along the ancient cobble-stoned roads while admiring the private homes, amphitheaters, temples, civic buildings, and public baths that help showcase everyday activities in the city. We'll learn about the education of children, the roles of women, and the institution of slavery to understand the daily lives of the Romans.

Leaving Pompeii before noon, you will then continue your day trip by heading to the Amalfi Coast to see its picturesque villages for yourself. Boasting a rich history back to the Greek era (when the Ulysses of Homer's Odyssey was captivated by the Sirens' song), the region was a major naval power during the Middle Ages and rose to fame and fortune again in the 1960s when it became the playground of the rich and famous.

Depending on the season you are visiting, your tour may take different routes along this stretch of coastline on the Tyrrhenian Sea. A stop in Positano can't be missed, where stunning architecture and landscapes of lemon trees or beaches await. Your expert may lead the group to Sorrento, where you may explore its cafe-lined square and sip on limoncello, or to the seafront village of Amalfi, where you will witness picturesque views and the Duomo di Amalfi.

At the end of your day, your guide will deliver you back to the Naples station in time for your return train journey to Rome. You'll leave the Amalfi Coast and Pompeii with an appreciation for the beauty of these villages and a deeper understanding of the most important archeological site in the world.
FAQ
What is a private tour?
Our private tours are limited exclusively to travelers in your party. Private tours give you more flexibility with scheduling (how long you'd like to spend at each stop) and more personalized time with your guide.

Where do we meet? Where does it end?
You will meet your expert and private driver at the Naples train station when you arrive independently from Rome. The tour will end back at the same station for you to take your return train to Rome.

Is the cost of lunch included in the excursion?
No, you'll be responsible to cover for the cost of lunch for you and the expert. Since this day trip is packed with sites to visit you may have a quick pizza lunch on the go to avoid Amalfi traffic.

Why are the towns Sorrento and Amalfi seasonal stops on this tour?
The Amalfi Coast has become very busy over the years, resulting in excessive traffic. In order to avoid it as much as possible, different routes are taken depending on the season so this tour visits Sorrento from November 1 - March 31 and Amalfi from April 1 - October 31. Positano is visited year-round as well as Pompeii.

What if it's raining?
Tours operate rain or shine, but in the case of inclement weather, your expert will modify the tour so more time is spent indoors. It never hurts to be prepared; we encourage keeping an eye on the weather and bringing along an umbrella, sunscreen, water, or a hat as needed.

Is this tour walking intensive, and/or wheelchair accessible?
We do cover extensive territory on this tour. With so many steep inclines and cobblestoned streets in the towns this tour isn't recommended to wheelchair users. Please contact us if you have any questions regarding accessibility.


Where You'll Start
Tour Experts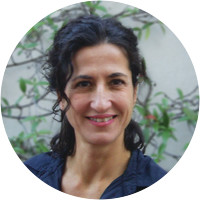 Fiorella Squillante holds a degree in modern languages and art history, a post-graduate course in education and didactics and a master-course in exhibition design. She is a specialist in art history and Neapolitan culture and art. She works with the main museums of Naples as a member of the education department. She also works closely with Friends of Museums from abroad. Fiorella is the president of the cultural association "Fine Arts", which organizes private viewings and themed routes in Naples and Campania, and visits to stately homes and private collections. She writes about Naples and Campania for a popular guide book and is the author of "Naples in 3 Days", a guide to Neapolitan art and architecture and a book for children and teenagers called "Pompeii is Cool!".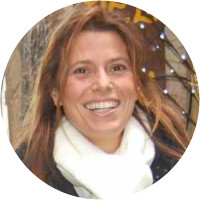 Roberta is based in Naples and has a degree in History of Art from the University of Naples. She specialised in Cultural Heritage Conservation at postgraduate level at the Università degli Studi Suor Orsola Benincasa. With the aim of raising awareness of cultural heritage, especially among students and children, she professionally trained as a licensed tour guide for her hometown of Naples, for the archaeological sites around Mount Vesuvius and the Phlegraean Fields and for all the sites and museums in the region where she lives. She has also specialised as a tour guide for the blind. Roberta looks forward to sharing her passion for art, culture, and the Neapolitan lifestyle with visitors on Context tours. She loves food and is always ready to smile!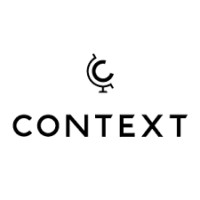 Riccardo holds a Ph.D. in Art History, his specialty is Art of the Middle Ages. He became a licensed guide in Italy in 2008 and has been guiding ever since. He is a musician who travels around Europe for concerts with his band.