Tour Details
Tour Description
Since thermal waters were discovered in the hills east of Rome in the 1st century BC, Tivoli has been the retreat of the city's rich and famous. Set atop a mountain overlooking the Roman countryside, the picturesque town of Tivoli is a mix of both modern and medieval. Today, two of Tivoli's major sites—the ancient villa of the Emperor Hadrian and the Renaissance garden of Cardinal d'Este—provide the settings for one of Context's most evocative tours. This unique, full-day Tivoli tour takes us beyond the city's center on a day trip from Rome to Tivoli to experience the history of the Apennine Mountains.
Tivoli Tour—Day Trip from Rome to Tivoli
We begin by taking an hour-long private car ride to Tivoli. As the car winds along the foothills of the Apennine Mountains, our guide, an art historian or archaeologist, will discuss the historical context of this area: the discovery of thermal springs and the construction of therapeutic baths in the 1st century B.C., as well as the exploitation of the travertine limestone veins that would eventually provide most of the travertine for the city. We will then arrive at Hadrian's Villa, the palace and retreat of the Emperor Hadrian, constructed in the 2nd century AD at the height of ancient Rome's powers.


The History of Hadrian
Hadrian's Villa is fundamental to understanding Roman antiquity, architecture, and the watershed reign of Hadrian. One could spend days here, but in the company of our guide we will dissect the site in about two hours, visiting some key parts in order to re-imagine what this 300-acre structure once looked like and—more importantly—how it affected the construction of villas for the next two thousand years.


Our understanding of Hadrian's architectural legacy will give even more meaning to its Renaissance echo: the Villa d'Este.
The Gardens of the Villa d'Este
Our next stop is the 16th century mansion of the exiled Cardinal Ippolito d'Este, where we will be taken by our private car service after exiting Hadrian's Villa. After we have lunch in the center of Tivoli, we will descend into the gardens of Villa d'Este. After much restoration, it serves as one of the best preserved garden complexes of the Renaissance. With its numerous and magnificent fountain features, the Villa d'Este is famous in all of Italy for its lavish presentation of that most prestigious resource: water.


As we make our way through the garden rooms, we will make connections between d'Este and Hadrian's Villa. Some of these will be conceptual—the use of water as an architectural material, for example. Others are quite physical—much of the building material in the garden, for example, was pilfered from the ancient villa. We will conclude our day by taking a stroll through the wonderfully intact medieval core of Tivoli, and return to Rome.
Please Note
There is a large amount of hilly terrain covered at both sites on this excursion. The entrance of Hadrian's Villa from the ticket barrier is a steep walk and the site is overall extremely uneven with lots of steps. Villa d'Este is pretty much vertical and a half hour giro is very limited. We do not recomend this tour for people with mobility concerns.
FAQ
Where does it start? Where does it end? For group tours, you'll meet the car and guide near Termini station in Rome. You'll also be dropped off here at the end of the day. If you're booking a private tour, the car service will pick you up and drop you off at your hotel.


How long is the car ride? 1 hour each way.


Is the travel time included in the 7 hour duration? Yes.


Are there entry tickets? Yes, we will arrange tickets for you for Villa D'este and Hadrian's villa.


Can we do a half-day tour? On a private basis, yes. We can do a half-day excursion by cutting down the day to 4.5 hours and visiting only Hadrian's Villa. This could be started at 8:30am, returning around 1pm, or it could start after lunch at 2 pm, returning to Rome around 6:30pm. The cost would be the same for the shorter version of the tour.
Where You'll Start
Tour Experts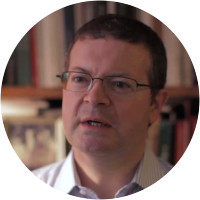 Frank is an art historian and studied at Oxford University and the Courtauld Institute of Art. He is a former fellow of the Metropolitan Museum of Art and lectures for the museum throughout Europe. After many years in New York, he returned to Rome, where he was raised, and is now part of the art history faculty at Temple University Rome.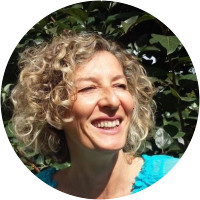 Cecilia is an art historian and a native Roman with a Master's degree in Medieval and Renaissance art from the Sapienza University of Rome. Although her specialty is painting and decorative arts, she has a broad knowledge of the history of Rome and a personal passion for ancient history, which she shares on many antiquity-themed itineraries. Cecilia has worked actively in the past as a lecturer, teacher, and curator of exhibitions. She had been a staff member of the didactive service of the Vatican Museums, the Galleria Doria Pamphili and the Galleria Colonna where she still frequently consults. As a licensed guide for Rome and Florence and with a specialized teaching degree, she has more than 20 years of experience in leading highly-qualified tours.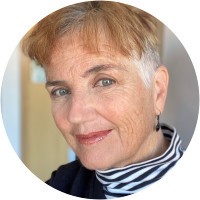 Liz, a native of San Francisco, California holds degrees in architecture from the University of California at Berkeley and Università degli studi "La Sapienza", Rome. She specialized in restoration and urban design. Her restoration projects have brought her to work in direct contact with the rich historical layers of Rome and Italy. She has been leading study walks for Context Rome since its beginning and has lived in Rome since 1988 practicing architecture, researching design and lecturing at university study abroad programs.
Reviews can only be left by Context customers after they have completed a tour. For more information about our reviews, please see our FAQ.
Livia was a great guide. Very personable and engaging. Her knowledge of the subject matter is comprehensive and she delivered it in a very friendly and comfortable manner making the time fly by.
Oct. 12, 2019
Dimo was fabulous.
Jul. 24, 2019
Laurie is absolutely amazing. Perfect fit for us. We loved our day.
Jun. 14, 2019