Tour Details
Tour Description
On this 3-hour Introduction to Salzburg we'll join a local historian or expert guide to dig into the layers of history behind this fascinating city. We'll discuss Archbishops, Mozart, baroque architecture, and the rise of the salt mine which catapulted this small city to international fame. We'll go beyond the stereotypes that characterize this city— there is so much more to Salzburg's varied history than the Hollywood evergreen success of the of the Sound of Music. Our route will take us from Mirabell Palace as we soak up the gardens, through the downtown area and pedestrian streets, and past the birthplace of Mozart. We'll finish 500 metres up with a mighty flourish up at the Salzburg Fortress as we survey the city below. This is a well-aligned tour for first-time visitors who want to delve deep into the history of this breathtaking city.
Meandering through Mirabell Palace and Gardens
Our walk begins at Mirabell Palace, an official UNESCO World Heritage Site. Initially known as Altenau Castle, the structure was built under gout-ridden Prince-Archbishop Wolf Dietrich Raitenau in the 17th century. This offers a fitting spot to dive into anything from the love story of a prince Archbishop and his forbidden mistress, to exile and family politics, to the influence of baroque architecture. We'll note the perfectly manicured gardens and talk about their numerical symbolism, like the four 17th century sculptures by Ottavio Mosto that represent the elements. As we leave this behind, we'll walk past both the composer Mozart's Wohnhaus (Residence) and mathematician Christian Doppler's house. This will give us the opportunity to introduce two of Salzburg's greatest minds and talk about their predominance on the world stage, still today.
From Mohr to Mozart
We'll continue our Introduction to Salzburg, choosing from a couple of routes depending on the proclivities of the group. We might wander down the historically rich Steingasse, a former main trade route to Italy in the medieval times and home of the composer of "Silent Night," Joseph Mohr. We may hum our way along cobbled streets as we admire the city from a lesser-known perspective. Alternatively, we may cross the river at and earlier stage to find ourselves in the city center, stopping at the key sites associated with Salzburg. From bustling Getreidegasse, we'll jump into a discussion about the architecture of the historic city, covering topics from ornate signages to through-houses and passages. We may dive off down a narrow arcade to exemplify the layout of this medieval city. We'll point out the sunshine-yellow of Mozart's Geburtshaus as we discuss his rise to fame and his (tragically short) life. As our route continues, we will talk about the presence of religion with a visit to the seventeenth-century Baroque cathedral. The sacred building was badly hit in WW2 which offers a natural jumping off point to a look at the impact of WW2 on this small city and Austria more generally.


[If you like the sound of this tour but are interested in something a bit later (and shorter), try our
Salzburg Nightlife Tour
].
Salzburg Fortress - Surveying the City
We'll continue through the historic center noting the coexisting blend of traditional and modern architectural styles, from the Festival Hall to Salzburg Castle. We'll make our way up to the latter via a short funicular ride and assess the city from up high. Dating from 1077 A.D., this fort was never conquered and is an example of one of the largest fully preserved castle complexes in Europe. Our guide will dig into the history of this impressive structure, from its foundation by Archbishop Gebhard as a symbol of Catholic assertion, to the public opening in the 1860s by Habsburg Emperor Franz Josef. We'll tour through the staterooms and vicinity of the castle as we soak up the medieval ambiance from up high. Our guide will finish the tour overlooking the city and river below, concluding our time together from a spectacular vantage point.
Take Aways
At the end of our time together, we'll be able to better understand the historic importance of this former Archbishop enclave. We'll leave one another with a deeper understanding of the medieval power struggles, the importance of the 'white gold'—salt—and the role of famous inhabitants such as Mozart. Thereafter, you will be able to continue your exploration of the city on your own with confidence both geographically and historically.
FAQ
Where do we meet? Where does it end?
We meet near Mirabell Palace and will end up at Salzburg Fortress.


Why am I being charged for an additional ticket?
We will pre-purchase tickets to go up to the stunning viewpoint of Salzburg Castle as a part of the tour.


What if it's raining?
Tours operate rain or shine. The majority of this walk is outside, so please be prepared with either an umbrella or a hat/sunscreen.


Can children join this tour?
Yes, we can adjust the content and time frame to make it more suitable for younger learners.


Is this tour walking intensive, and/or wheelchair accessible?
We do cover some ground on this tour although it is predominately flat. There is a slight walk uphill to the cable car to reach the castle. We can adjust the route for wheelchair users, please let us know your requirements and we will be happy to answer any mobility questions and advise if this tour will be appropriate for you or propose modifications where necessary.
Where You'll Start
Tour Experts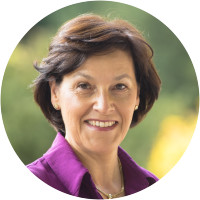 Michaela is a native Austrian living in Salzburg for more than 20 years and has spent several years in the tourism industry. She holds an Interior Design degree from the University of California, Los Angeles and worked as a Designer during her stay in the United States. After moving to Salzburg Michaela studied to become a certified Austria Guide. She has over 10 years of knowledge as a tourist guide and gained a great understanding in the culture, traditions, history and culinary life of Salzburg. She wants to convey a precise picture of Salzburg's unique history focusing on baroque architecture and modern urban artworks. She also enjoys sharing her enthusiasm for W.A. Mozart and loves to show known and unknown sites related to his life. For all food lovers Michaela created tours to introduce local specialties and to taste famous handmade chocolates, desserts, local produced drinks or traditional dishes. Her aim is to pass on insider knowledge about the local life style, introduce unique places to her guests and give them a great local experience.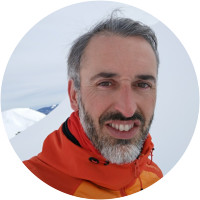 David is a double graduate in Tourist Management and European History. He studied in Edinburgh, Bordeaux, Zaragoza and Limerick University, where he worked as an assistant professor in 20th century European history. His PhD examines the social and economic circumstances that helped authoritarian regimes to come to power in Europe during 1920-30's. David deepened his European experience working in the European parliament in Brussels before moving to London. In 2008 David settled in Salzburg where he specialises in custom made tours in and around Salzburg. David is a nature lover and when he is not leading tours he can be found either trekking, skiing or discovering new off the beaten track places in the Austrian alps.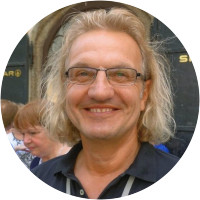 Christian's area of specialty is Salzburg's music history, modern art in public spaces and the city mountains. He enjoys telling the stories of the celebrated figure, Wolfgang Amadè Mozart by going to his birthplace and residence along with exposing the history of the Sound of Music. Christian focuses very much on showing coherences - for example why particular pieces of art work have been placed in their various spots around the city of Salzburg. He is also a certified hiking guide and customizes tours to enjoy the stunning views and experience the unique combination of culture and nature that Salzburg offers.
Reviews can only be left by Context customers after they have completed a tour. For more information about our reviews, please see our FAQ.
Liza was a great guide, giving a detailed tour of Salzburg and had lots of fun facts about dates, culture, and history.
Apr. 30, 2023
Michaela was magnificent. She was very detailed, polite, and made us feel right at home. She helped us fall in love with Salzburg. I wouldn't recommend a single improvement as it was perfect.
Nov. 4, 2022
Our guide was very accommodating to our interests. She was well informed and made the introduction interesting. Context guides always enhance our experience in foreign countries because of their education, Although they are expensive we have always found them worth the money.
Oct. 13, 2022
See Salzburg with Context
Get to know one of the historians leading this tour