Tour Details
Tour Description
This Salzburg Nightlife Tour is organized a bit like an evening Italian passeggiata—a stroll in the late hours of the day designed to enable us to appreciate the city and allow us to rub shoulders with fellow citizens. In the company of a local insider, we'll take our time taking in the city, discovering Salzburg at its most beautiful while getting a solid, broad introduction to life here. This is a great way to begin a trip to Salzburg and appreciate the city away from the busy time of day, along with answering a lot of the questions that come up on our first night in a foreign city.
Please note: this tour covers much of the same route as our Introduction to Salzburg Tour, but it is shorter and in the early evening. We advise against doing both.
Mirabell Gardens and Archbishops
We begin our Salzburg Nightlife Tour in one of the most famous locations in Salzburg, Mirabell Palace. Here we will kick things off with a discussion of the Archbishops in Salzburg, from love stories to exile. We'll note the perfectly-tended gardens in the early evening as we discuss how this location was propelled to fame with the success of the film "The Sound of Music." (For more on this try our
Sound of Music Tour
). We will amble on through the quiet city streets as we cross the Salzach River, the running artery of the city. From this perspective, we can talk about trade and salt mine routes, which resulted in the growth of this (comparatively) tiny, yet powerful place.
Salzburg Nightlife Tour
Moving on, we'll continue down Getreidegasse—one of the busiest thoroughfares in the city—enjoying the relative calm that sweeps over it in the evening. The street is most well-known for being home to the birthplace of Mozart, a character who we will discuss in detail. We'll note the mix of traditional shops filled with dirndls and artisanal goods to higher end chains. Our docent will talk about this evolution of this street, which manages to retain much of the its charm and historic architectural components, such as its windows and ornate signages. We'll linger by a number of important places of worship, such as the baroque style Franciscan Church or the Salzburg Cathedral. We may explore the market place and the area dedicated to the Salzburg Festival as we talk about everyday life for the Austrian people living in Salzburg. Or, perhaps we'll head in the direction of the Judengasse, the Jewish area of Salzburg, which allows for a discussion of the treatment of the Jews and their historical roots in Salzburg.
Get a Sense of Salzburg
Throughout our Salzburg Nightlife Tour, we will note various displays of public art, such as Balkenhol's "Sphaera" and "Frau im Fels," which offers time for us to discuss the perception of these public artworks by the locals. If time allows, we will end the walk in Mozart Square as we leave one another in a fine setting looking towards the Alps. Parting ways, our docent can point you in the direction of your next destination or dinner reservation.


This is an orientation level walk. We will spend a certain amount of time explaining the sites along the route, but will also try to situate you in the city, orient you to the major areas, and answer any of your questions. In short, it is an excellent walk to take at the beginning of your stay here.
FAQ
Where do we meet? Where does it end?
We meet near Mirabell Palace and will end in the historic center of the city.


Will we go to any bars on this nightlife tour?
No, this is not something we cover on this tour. It is more of a city ambience tour, in the early evening.


What if it's raining?
Tours operate rain or shine. The majority of this walk is outside, so please be prepared with an umbrella.


Can children join this tour?
Yes, we can adjust the content and time frame to make it more suitable for younger learners.


Is this seminar walking intensive, and/or wheelchair accessible?
We do cover some ground on this seminar although it is predominately flat. We can adjust the route for wheelchair users, please let us know your requirements and we will be happy to answer any mobility questions and advise if this seminar will be appropriate for you or propose modifications where necessary.
Where You'll Start
Tour Experts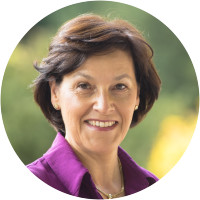 Michaela is a native Austrian living in Salzburg for more than 20 years and has spent several years in the tourism industry. She holds an Interior Design degree from the University of California, Los Angeles and worked as a Designer during her stay in the United States. After moving to Salzburg Michaela studied to become a certified Austria Guide. She has over 10 years of knowledge as a tourist guide and gained a great understanding in the culture, traditions, history and culinary life of Salzburg. She wants to convey a precise picture of Salzburg's unique history focusing on baroque architecture and modern urban artworks. She also enjoys sharing her enthusiasm for W.A. Mozart and loves to show known and unknown sites related to his life. For all food lovers Michaela created tours to introduce local specialties and to taste famous handmade chocolates, desserts, local produced drinks or traditional dishes. Her aim is to pass on insider knowledge about the local life style, introduce unique places to her guests and give them a great local experience.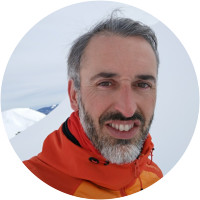 David is a double graduate in Tourist Management and European History. He studied in Edinburgh, Bordeaux, Zaragoza and Limerick University, where he worked as an assistant professor in 20th century European history. His PhD examines the social and economic circumstances that helped authoritarian regimes to come to power in Europe during 1920-30's. David deepened his European experience working in the European parliament in Brussels before moving to London. In 2008 David settled in Salzburg where he specialises in custom made tours in and around Salzburg. David is a nature lover and when he is not leading tours he can be found either trekking, skiing or discovering new off the beaten track places in the Austrian alps.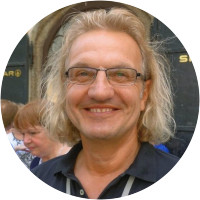 Christian's area of specialty is Salzburg's music history, modern art in public spaces and the city mountains. He enjoys telling the stories of the celebrated figure, Wolfgang Amadè Mozart by going to his birthplace and residence along with exposing the history of the Sound of Music. Christian focuses very much on showing coherences - for example why particular pieces of art work have been placed in their various spots around the city of Salzburg. He is also a certified hiking guide and customizes tours to enjoy the stunning views and experience the unique combination of culture and nature that Salzburg offers.