Tour Details
Tour Description
Our personalized Welcome to Tokyo tour, led by a Context guide and local expert, is an ideal start to help you plan your Tokyo itinerary. The introduction is designed to answer both practical questions about the city, such as how to navigate the subway or
how to visit a temple
, as well as giving insight into the basics of this overwhelming city's history, politics, and daily life.
"The walk was like being with a well informed friend. [Our guide's] knowledge and enthusiasm was always evident, and his manner engaging. He was very flexible about adjusting the walk to our plans. The information and advice he gave us stood us in good stead for the rest of our visit.".
Welcome to Tokyo Tour
We'll begin our walking tour of Tokyo in your hotel lobby or apartment, where your guide, a local expert, will explain the layout of the city and the area where you are staying. They will then help provide advice, suggestions, and tips to improve your stay, including information about local customs, a basic language lesson, suggestions for dining, shopping, and insider events and concerts, and open the floor to any specific questions. If you have
additional walks
booked with us, we will examine your itinerary and go over any last minute questions.
Mastering the Streets
We will then head outside for a walking tour of Tokyo, allowing for a discussion of this overwhelming city. We'll absorb your neighborhood's ambiance, from quiet Koenji to rowdy Roppongi. It's at this point we may also hop on Tokyo's extensive subway system for a lesson in using transit in the city. As a much quicker way to get around than taxi, it will allow us to move to one of Tokyo's many distinct districts and at the same time gain a level of comfort with public transport.


Additionally, we'll stop occasionally to talk about historic buildings and monuments, or maybe to go over how to order at a restaurant or proper manner when visiting a temple. Although there are an abundance of restaurants in Tokyo, our guide will try their best to steer you in the right direction for a bowl of ramen, some green tea ice cream, or whatever strikes your fancy. We'll leave you with maps, a head full of knowledge, and a better sense of how best to navigate this charming city.
Practical Details
Please provide your hotel name or exact apartment address (any entrance codes, the floor, etc.) in the Special Requests box during checkout. In order to help us prepare your walking tour of Tokyo, please also share your interests and any specific questions about Tokyo.


Please tell us if you'll be traveling with a transit pass (JR Rail, SUICA, PASMO) or would like our guide to help you in obtaining either the SUICA or PASMO.


This experience is part of our Welcome To series which aims to orient first-time visitors to Context cities.
FAQ
I would like the expert to answer some very specific questions I have about the city. Can I let you know in advance what those questions are? Please do let us know in advance if you have specific questions so that your expert can come prepared with answers to your questions.


Is it okay to tip my expert in Japan?
Context clients generally tip anywhere from 10-25% of the purchase price of a personal service such as this, depending on the quality of the experience and their tipping habits.


Where You'll Start
Tour Experts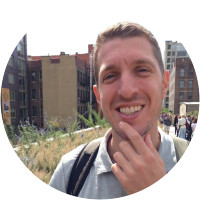 Jay received a Master's degree in Urban Planning from the University of Tokyo where he focused his research on the conservation of historic spaces and landscapes with a particular focus on food production and the agricultural families and communities in and around the city. Having been a resident of both rural and urban Japan, Jay has a particular appreciation for the visible transformation of the country's settled environments as ideas, resources, and the culture itself has changed over the past couple of centuries. While he has lived in a variety of cities and towns in the US, Syria, Russia, the UK, and Japan for study or work, he finally settled on Tokyo as home. He enjoys sharing information about its hidden history, constant development and endless layers.
Troy, born of a Japanese-American family, has lived nearly half of his life outside of the States. Given this, his study of cultural anthropology focusing on contemporary Japanese culture, and 14 years involved in education while living in Japan may be a natural result of this upbringing. He feels fortunate that life in Japan has allowed him to continue his passion for travel and people and afforded him ample opportunity to help others discover new vistas, ways of thinking and experiences in places ranging from Japan to Thailand to Papua New Guinea. Troy firmly believes that everyday scenes and events can provide some of the greatest insights into a new place and the key to an appreciation of the richness of a culture can often be found by simply learning to recognize the "mundane" patterns as they are reproduced in different contexts and varied over time.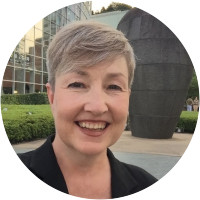 Kara has suffered from wanderlust for most of her life. Leaving her native New York to bicycle across America as a teen, she then backpacked through Europe for a year before landing in Japan, where she has made her home since 1985. After graduating magna cum laude with a degree in Art History at Tokyo's Sophia University, along with certification in Fine Art Appraisals at New York University, she founded her own art gallery supporting emerging young Japanese artists. She has curated numerous exhibitions, organized symposiums, and lectured frequently at colleges including the prestigious Keio University. Kara is a regular contributor to magazines and newspapers on Japan's art scene, and is the author of "Contemporary Art Walks" in a Tokyo guidebook published by Stone Bridge Press. Media appearances include interviews in 'Newsweek', 'New York Magazine' and prime-time TV shows. She speaks and reads Japanese fluently, and spends her free time pursuing first-hand experience of Japan's culture and subculture. With a particular interest in indigenous Buddhist practices, she has endured rigorous Yamabushi training with ascetic mountain-dwelling monks, and traveled 30 countries including remote areas such as Lombok and Mt. Kailash in Tibet. More of an urban explorer these days, Kara's current passion is unraveling hidden aspects to Tokyo, always with a unique insight into visual anthropology.
Reviews can only be left by Context customers after they have completed a tour. For more information about our reviews, please see our FAQ.
Elena was great. Knowledgeable and helpful.
Nov. 7, 2019
Our guide was very nice. However all we did was go to a grocery store and have coffee at a place where she gave us a list of things to do on our own. Not worth the time or money.
Nov. 5, 2019
the tour was everything we asked for and more. I didn't rate it higher only because I ended up doing a lot of research before I arrived, so there was less utility to the briefing.
Nov. 1, 2019