Tour Details
Tour Description
One can easily spend days unpacking Tokyo. Unfortunately, time is not always on our side when traveling. With this in mind, we have crafted a full-day itinerary that will help you discover this dazzling metropolis. Tokyo is a city that honors its past, and on this tour allows for a deep plunge into the history, culture, gastronomy and aesthetic of Tokyo. Much of our day will be spent on foot, but in between sites we'll travel either via metro (the quickest option in Tokyo!) or by an optional chauffeured-car service. Our itinerary will be packed with the sites and the sounds of this Japanese capital we've grown to love since Context launched tours there in 2013.
Sites Visited
Yanesen
Ueno Park
Asakusa
Senso-ji temple
Included
8-hour private tour with a local expert guide
Itinerary Details
NOTE: Please tell us your hotel or apartment address in the 'Additional Details' box while adding the tour to your shopping cart.
We'll
meet at your hotel bright and early to give a short briefing on Tokyo and the surrounding area (with relevant maps) before embarking on our Tokyo in a Day tour. We'll take the (unnecessarily) feared Tokyo metro together—our expert guide will teach you how to purchase tickets for future travels and decipher the various train lines and colors. (For those booking a car service, we will drive between sites.)
We'll head to the Yanesen area where we will visit neighborhoods that largely survived WW2 bomb damage and retain some of old Tokyo. We'll discuss the original architecture, the arts and crafts shops, and the shrines and temples dotting the streets. We'll stop for a local lunch (at your own expense): our expert will enlighten us as to Japanese dining practices, customs, and intricacies surrounding eating and gastronomy as we eat our meal together.
After lunch, we'll walk through the picturesque Ueno Park where we'll see everything from shrines to ponds to live performers and locals. Leaving lovely foliage and open space behind, we'll transfer to Asakusa for a condensed version of our
Asakusa Tour
. The Asakusa area was well established before the Tokugawa Shogunate began to rule from Edo—what later became Tokyo—in 1603. We will discuss this national narrative as we walk through this area that still hints at some of the character of old Japan. Finally, we'll visit Tokyo's oldest temple, Senso-ji, and discuss how religion, customs, and traditions permeate Japanese society.
Takeaways
At the end of our day together, we will emerge with a deeper understanding of daily life in this dynamic city. From shrines and temples to the Geisha district, we'll have touched on a lot. We'll have ventured across the city to sites relevant to the fabric of everyday life in Tokyo. Our full day with a local guide will have prepared us to navigate the city's complex metro as we continue exploring during the remainder of our stay.
FAQ
What happens if it's raining?
Our tours happen rain or shine. Our guides are great at adapting their route during changes of weather. Please bring an umbrella.

Where does the tour start? Where does it end?
The tour will begin in the lobby of your hotel, where your guide will give you a general orientation to the city and you'll head out together. The tour usually ends near the Senso-ji temple, but this may vary depending on the exact route your tour takes. Your guide will be able to give you recommendations for somewhere to get some dinner in the city, or can help you out with directions for where you would like to go after the tour.

Optional Private Car: We are a bigger group and it won't let us book a larger vehicle at checkout, can we still book? If your group needs a larger vehicle than what is displayed as options at checkout please reach out to our team in order to verify availability and pricing with our car provider. Thank you!


What costs will I need to cover on the day?
We will pre-purchase an IC card for you to use on the day (and you can take it away for the remainder of your trip). You will be expected to cover the cost of your lunch and any additional refreshments.


Will the restaurant be able to accommodate those with allergies or dietary restrictions?
We do our best to accommodate everyone. Let us know when you book if anyone in your party has allergies or dietary restrictions. We will do everything possible to find a suitable location.


Is it okay to tip my expert in Japan?
Context clients generally tip anywhere from 10-25% of the purchase price of a tour, depending on the quality of the experience and their tipping habits.
Where You'll Start
Tour Experts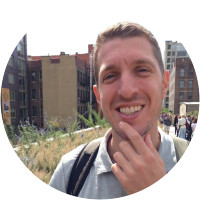 Jay received a Master's degree in Urban Planning from the University of Tokyo where he focused his research on the conservation of historic spaces and landscapes with a particular focus on food production and the agricultural families and communities in and around the city. Having been a resident of both rural and urban Japan, Jay has a particular appreciation for the visible transformation of the country's settled environments as ideas, resources, and the culture itself has changed over the past couple of centuries. While he has lived in a variety of cities and towns in the US, Syria, Russia, the UK, and Japan for study or work, he finally settled on Tokyo as home. He enjoys sharing information about its hidden history, constant development and endless layers.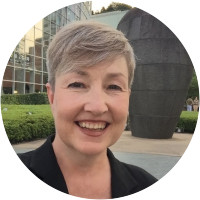 Kara has suffered from wanderlust for most of her life. Leaving her native New York to bicycle across America as a teen, she then backpacked through Europe for a year before landing in Japan, where she has made her home since 1985. After graduating magna cum laude with a degree in Art History at Tokyo's Sophia University, along with certification in Fine Art Appraisals at New York University, she founded her own art gallery supporting emerging young Japanese artists. She has curated numerous exhibitions, organized symposiums, and lectured frequently at colleges including the prestigious Keio University. Kara is a regular contributor to magazines and newspapers on Japan's art scene, and is the author of "Contemporary Art Walks" in a Tokyo guidebook published by Stone Bridge Press. Media appearances include interviews in 'Newsweek', 'New York Magazine' and prime-time TV shows. She speaks and reads Japanese fluently, and spends her free time pursuing first-hand experience of Japan's culture and subculture. With a particular interest in indigenous Buddhist practices, she has endured rigorous Yamabushi training with ascetic mountain-dwelling monks, and traveled 30 countries including remote areas such as Lombok and Mt. Kailash in Tibet. More of an urban explorer these days, Kara's current passion is unraveling hidden aspects to Tokyo, always with a unique insight into visual anthropology.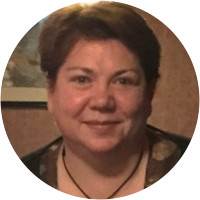 Born in Russia and raised in Uzbekistan, Elena is a highly adaptable professional with extensive experience in cross-cultural communications. She received a Master's degree in 1987 from the Tashkent State University, graduating with a specialization in Asian Studies and languages. For over 20 years she has been teaching the History of China and Japan at Tashkent State Institute of Oriental Studies. Besides her main teaching responsibilities at Tashkent State Institute of Oriental Studies, Elena also taught Russian and provided cultural education to foreigners residing in Tashkent. She often took her students on excursions around the little-known and obscure corners of Tashkent's old town. In 2004-2005 and 2010-2011, while she was at Waseda University in Tokyo as a visiting scholar researching the late Edo and early Meiji Japan, she fell in love with Japan, and now loves sharing her passion for Japanese history and culture with others. In her free time, Elena enjoys sampling Japanese cuisine and discovering new corners of Tokyo, as well as blogging about her life in Tokyo for her network of family and friends.
Reviews can only be left by Context customers after they have completed a tour. For more information about our reviews, please see our FAQ.
My day with Maciej was exactly what I was looking for. He was punctual, knowledgeable, flexible, and fun. I had just one day to go out and see Tokyo (the rest of my trip was full of work meetings), and Maciej made me feel like a local - just what I was hoping to do!
Sep. 11, 2022
We couldn't have asked for a better guide to Tokyo than Jay. His knowledge, flexibility, humor contributed to a perfect day.
Sep. 1, 2019
Jay, gave an outstanding tour; so knowledgeable; we learned a lot that day. He was also very flexible and responsive to our needs.
Jul. 16, 2019