Tour Details
Tour Description
Immerse yourself in Tokyo's world-famous Tsukiji Market on this 3-hour Tokyo food tour, led by a local expert deeply knowledgeable about the market. Together, we'll visit the outer market and look at how Japan's cuisine is heavily influenced by the seasons and geography, the central role that seafood plays in the Japanese diet, and—of course—taste some amazing Tsukiji sushi.
"The tour of the market was fantastic. The guide took us to a terrific restaurant for lunch. Very impressive."
Tsukiji Sushi
The Tsukiji district was built from land reclaimed from Tokyo Bay; tsukiji translates to "reclaimed land." To see what the area looked like before the market was built in 1935, we'll start our walking tour at an exhibition of historical woodblock prints and of photographs of the market's famous tuna auctions. We'll then begin our market visit, starting off at a handful of small shops that sell restaurant-quality kitchen supplies like hand-forged knives. As the market comes to life around us, with a bustle and energy unique to this place, our guide will explain how different items are used to create some of the dishes we'll see later in the tour.
Please note: Tsukiji inner market (the wholesale area) is closed. Our tour explores Tsukiji outer market and does not include Toyosu market.
Tokyo Food Tour
Japanese food really plays to the senses. As we taste our way along the walk, we'll see how impeccably presented the meals are, from a hearty selection of humble rice balls to delicate sashimi. We'll sample a variety of key ingredients: a rainbow of pickled things (tsukemono) such as eggplant or Japanese plums (ume) to authentic miso soup broth ingredients.


We'll continue eating our way through the outer market, where we may make stops for tamagoyaki, the rolled, slightly sweet omelet, pomegranate vinegar, meat dumplings, and gluten in assorted forms. For our sit-down lunch, we may go for raw fish served over bowls of rice (kaisendon), tempura, or sushi.
Take Aways
After a delicious walking tour of Tokyo's Tsukiji outer market, we'll leave with all five senses satisfied and with a better understanding of the influences, seasonal, cultural, and beyond, on Japanese cuisine.


FAQ
Where do we meet? Where does it end? Generally speaking, the walk begins near Tsukiji Market. Your confirmation email will have the exact meeting point details along with a map. The walk typically ends at a restaurant nearby.


Can the tour accommodate those with allergies or dietary restrictions? We do our best to accommodate everyone. If you have severe allergies to seafood or nuts, there will be items you can eat during the tasting, but cross-contamination may be a problem during lunch. The best thing to do is let us know when you book if anyone in your party has allergies or dietary restrictions. We can check in on dishes, order ahead, and do everything possible to ensure you enjoy your tasting and meal. Vegetarians can join, but there will be fewer samples available as the vast majority of the market is seafood. Gluten-free diets are easy to accommodate, but there are trace amounts of wheat in soy sauce, which is common but can be avoided.


Is there a maximum on group size? Yes, we strongly recommend a max of 6 per group. Tsukiji Market is busy and the pathways are narrow.


Does the tour include the tuna auction? No, unfortunately, the wholesale market section of Tsukiji Market (also known as the 'inner market') where the famous tuna auctions took place closed in October 2018 and moved to a different site.
Where You'll Start
Tour Experts
Troy, born of a Japanese-American family, has lived nearly half of his life outside of the States. Given this, his study of cultural anthropology focusing on contemporary Japanese culture, and 14 years involved in education while living in Japan may be a natural result of this upbringing. He feels fortunate that life in Japan has allowed him to continue his passion for travel and people and afforded him ample opportunity to help others discover new vistas, ways of thinking and experiences in places ranging from Japan to Thailand to Papua New Guinea. Troy firmly believes that everyday scenes and events can provide some of the greatest insights into a new place and the key to an appreciation of the richness of a culture can often be found by simply learning to recognize the "mundane" patterns as they are reproduced in different contexts and varied over time.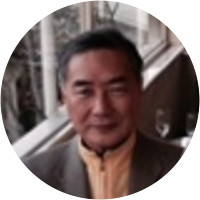 Jiro graduated from university in Japan with a MBAE and has since lived in New York and London, as well as Tokyo, Yokohama and Osaka. He started his career in the finance and IT industries working for a Japanese bank and an English and American financial IT company. This afforded him multiple opportunities to make many friends from around the world, whilst understanding various cultures much better. As a result, he decided to retire in 2009 and become a licensed English guide in Japan, with his main goal wishing to create a cross-cultural bridge between Japan and other countries. His expertise is the Edo-Tokyo Museum which specializes mainly in 17th Century Japan to a more modern history. He enjoys exploring this interesting and diverse history of Japan with visitors but also going further afield to Hakone, Kamakura and Mt. Fuji. Jiro can provide a unique insight into Japan given his upbringing and his knowledge about peculiar Japanese topics, ranging from pensions to modern, social and cultural issues.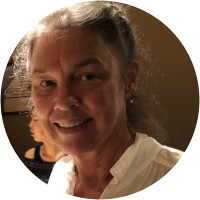 Patricia is a longtime Tokyoite, with research interests in Japanese sake (nihonshu), travel (recently throughout Shizuoka (near Mt. Fuji), and travel literature. Her Masters in Japanese literature from University of Colorado at Boulder provided a deeper context and appreciation for what she encounters. Favorite places include Tsukiji fish market, Asakusa, Shibuya, and the Imperial Palace center of Tokyo. She lives in Ryogoku, home of sumo, and often visits Kamakura. She teaches English at Meiji University and Meiji Gakuin University. Other interests include photography, Japanese food, museums, body building and wandering around the streets of Tokyo poking into places. She enjoys sharing the surprises and making sense of the seeming chaos with visitors.
Reviews can only be left by Context customers after they have completed a tour. For more information about our reviews, please see our FAQ.
Wonderful tour and Maciej was a terrific guide, full of personal insights to help us better understand Tokyo's cuisine and culture overall!
Jan. 6, 2023
Jiro was so amazing and kind and informative. One of my favorite tours; I will never forget it.
Dec. 29, 2019
Maciej was one of the best tour guides we have ever had. We were impressed with his breadth and depth of knowledge and he was very well prepared - the food stalls we visited knew to expect him/us and had samples ready for us to try when we arrived. Not much room for improvement because we were very happy with our experience!
Dec. 2, 2019