Tour Details
Tour Description
Explore the hidden corners of Veneto wine with a local sommelier on this 3-hour Venice wine tour and wine tasting adventure. During the course of the experience, we will visit several wine bars (enoteche) in an off-the-beaten path area of Venice, frequented mainly by locals. In each wine bar, our personal sommelier will select two typical, quality wines for you to taste, each paired with small Venetian appetizers, called cicchetti.
Venice Wine Tour
We will begin by visiting several outstanding enoteche in the hidden corners of Venice. Away from the crowds of tourists, we will be able to sample some of the region's distinctive vintages, learning about the history of wine in the Veneto, food pairing, and the high-quality standards maintained by local vineyards. Generally, we start with white wines before moving on to the reds, snacking on delectable appetizers throughout our journey.


Venice Wine Tasting
During our time together, we will learn about the most important aspects of Italian wine production and its role in Italian culture. Our focus will largely be local as we explore the wines of the Veneto region. Regardless of our level of wine knowledge, this tour is both informative and fun. Our wine expert will be happy to focus on any particular wine topic that interests us most, including history, tasting guidelines, or quality standards.


Take a culinary day trip on our
Padua Tour
, exploring the town's markets.
FAQ About Wine Tasting: Wines of Venice and the Veneto
Which wines are covered on this tour?
Each guide includes different wines, both white and red. If you have specific wines you would like to include, please indicate this in your tour notes. If you would like to include top Venetian wines, we can also offer a high-end version of this tour. Please contact us for a quote.


Are the tastings equivalent to dinner?
While we do include some snacks during the tour, some clients may prefer to have dinner afterwards depending on their appetite and dining habits. We schedule this tour for before the standard Italian dinnertime (8 pm) so you are able to go out for dinner after the tour. If clients are interested in learning more about Venetian food, they may like to take our
Rialto Market tour
or our
Venice Annotated Dinner of Venetian Cuisine
.
Can I take this tour if I have mobility issues?
This is not a walking intensive tour, however, clients do walk between the two wine bars, which is around a 15-minute walk. While there are water taxis in Venice, the distance on this tour is not long enough to warrant a taxi.


Where You'll Start
Tour Experts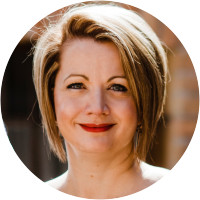 Rachel is a wine and food expert based in the Veneto region of Italy. Originally from northeast Ohio, her cultural curiosity inspired her study abroad several times while an undergrad student at Boston University. Her favorite experience was by far the semester spent in her adopted city of Padua, where she has now lived for twenty-five years. She followed her passion for wine while living in Italy, and became a certified Italian sommelier through the Associazione Italiana Sommelier in 2009, and continued her studies to become a master taster of Italian cheeses through the Organizzazione Nazionale Assaggiatori Formaggi a few years- and many cheeses – later. She also loves cooking and considers herself an accomplished amateur cook, but a professional eater. She gives credit to her love of cooking to her late Italian grandfather, who passed on the importance of choosing quality ingredients, experimenting in the kitchen along with his treasured recipe for caponata. Nowadays her particular interest is the history of food and wine of the Veneto and she spends much of her free time visiting wineries, perusing historical cookbooks, and even frequenting archaeology talks. Rachel looks forward to helping visitors on Context tours dive right into the vibrant food and wine scene in Venice and Padua.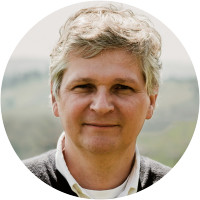 Mario is a certified Italian Sommelier (AIS) and Master Cheese Taster (ONAF). His background also includes a degree in the Science of Food Production from the University of Bologna. Mario, a native of Milan, has lived in the Veneto for 35 years, and his grandmother was from the Cannaregio sestiere of Venice. Mario works in wine and food tourism, specializing in the regions of the Veneto, Friuli and Emilia-Romagna. He is also an experienced wine educator. Mario lives in Padova with his wife, Rachel, a native of Ohio, and their two children. He can often be heard to say "A glass of wine is not merely something to drink, but a true reminder of our history, traditions and culture."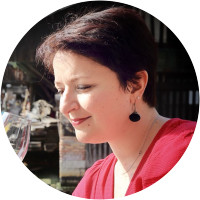 Cecilia is a qualified FISAR Sommelier and a licensed tour leader. She is a native of Venice whose great-grandparents owned one of the most prestigious bars in St Mark's Square. She is a food enthusiast and passionate about wine. Cecilia studied organic wine in France, receiving a Master's degree in 2012, and worked in the most famous enoteca of Venice for almost three years. She shares her knowledge about food, wine and Venetian culture to help visitors enjoy the city from a different perspective, through a connection of flavors, aromas and stories. Fluent in the Venetian dialect, Cecilia will introduce you to the local farmer at the Rialto Market and show you how to choose fresh fish from her favorite fishmonger. She is proud to be part of the Context team, promoting responsible tourism in one the most beautiful -and definitely the most delicate- cities in the world.
Reviews can only be left by Context customers after they have completed a tour. For more information about our reviews, please see our FAQ.
I loved her my other two travel companions were so fabulous making the four of us including our dosent such a great group. In fact at the end of it we all gave each other a hugs goodbye. That says everything. I thought I was a wine aficionado, but after this one I feel like I should be focusing on region within region. I absolutely came out of this with an understanding of the small Veneto region.
Oct. 8, 2018
Cecilia Sitran was awesome. We had a wonderful time. We will never forget this fantastic experience. Celcilia was taught us so much about wine and we had so much fun. Thank you, thank you, thank you, Cecilia! ❤️
May. 25, 2018
Price was way too high for what we received.
Nov. 13, 2017