Tour Details
Tour Description
The immense Kunsthistorisches Museum stands alongside the Louvre, the Metropolitan Museum of Art, and the British Museum as one of the great art collections in the world. In this Kunsthistorisches Museum tour, we'll join a local art historian to explore historical objects and artworks from the past seven millennia, from ancient Egypt to 20th-century Vienna Secession.
Kunsthistoriches Museum Tour with an Expert
Our visit is designed as an overview or "crash course," with time spent in several of the major collections. One particular focus will be the picture gallery, featuring 16th and 17th-century paintings from Venice, the Netherlands, and Germany, including masters such as Titian, Vermeer, van Eyck, and Dürer. Inspired by the masterpieces hanging before us, we'll discuss the visible differences between northern and southern European painting styles. We'll also look at how and why the ruling Habsburgs collected certain works and will cast our imaginations outwards to reflect on the collection's greater symbolism for imperial Austria. (Note, we discuss this topic further on our
Schönbrunn Palace Tour
.)
Navigating the Galleries
As an introduction to the Kunsthistorisches Museum, this walk and its route will be organically shaped by your preferences. From day to day, tour to tour, the specific course will shift according to the desires of the group and the scholarly interests of your guide—be it Greek and Roman antiquities, coins, decorative arts or large-scale paintings. Regardless of where our feet take us, we'll emerge with a deeper familiarity of them museum's rich collection and its symbolism during the centuries-long rule of the Habsburgs.


FAQ
Are museum tickets included?
Museum tickets will be automatically added to your cart during checkout. Please note: tickets are for standard admission only and do not include any special temporary exhibitions.
Where You'll Start
Tour Experts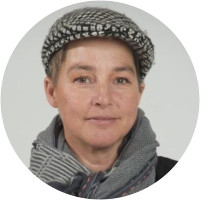 Gabriela
Born in Switzerland, raised in Austria from childhood Gabriela has been fascinated by history, art and people in general. After language studies in England, France, Italy and Mexico, Gabriela studied Interior Design in London. She then continued her studies at the University of Applied Arts in Vienna, which opened up a new window to all arts. With a degree in Interior Architecture and Industrial Design Gabriela has been sharing her passion for the arts and the city of Vienna since 1999 with visitors as a licensed guide. She also works in adult education in the field of contemporary architecture. Her special interests are in contemporary art, design, architecture and lifestyle. Gabriela is also Involved in the Vienna Design Week and the AZW, Architektur Zentrum Wien, which she frequently works for. Alpine sports is just another aspect of a very active life that she shares with a husband a two children in one of Viennas nicest neighborhoods, the Servitenviertel in 9th district.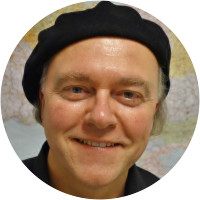 Reinhard
Reinhard studied literature, cultural science and pedagogy at the Universities of Salzburg, Graz and Vienna. His PhD thesis was about Henri Michaux and French post surrealistic literature and art, and he has published literary criticism articles in multiple scientific journals. Since 1986, Reinhard has been working in the field of cultural tourism and cultural pedagogy and has also taught as a lecturer at Graz University. His main research topic is Italian and European Renaissance, Baroque and the Fin-de-siècle. At present, he is working on a study about late Italian Renaissance and the Counter Reformation. His research activities have always been very stimulating for his practical and professional work as a cultural historian.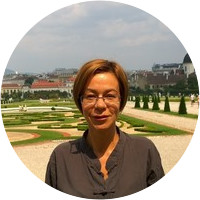 Clemena
Clemena was trained as an art historian at the universities of Edinburgh and Oxford. Her doctorate, supervised by Prof. Martin Kemp, the world's leading Leonardo specialist, came out as a book, Space, Time, and Presence in the Icon: Seeing the World with the Eyes of God (2010). Her second book, Visual Thought in Russian Religious Philosophy, is coming out in 2019. Since 2011, Clemena has lived, off and on, in Vienna, where she is the Research Director of one of the academic programs at the Institute for Human Sciences. In this period, she has also worked for universities in Germany and France, most recently at Aix-Marseille and at Cologne. Clemena is interested in the interdisciplinary interactions between the history of art, the history of science, philosophy, and theology. Her approach to art is, generally, that of a cultural historian. Her tours for Context reflect this approach. She believes that art and the experience of aesthetic pleasure that it offers, enhance our experience of life and expand our humanity.
Reviews can only be left by Context customers after they have completed a tour. For more information about our reviews, please see our FAQ.
This was a wonderful tour! I learned so much! Reinhard is so full of information and passion for art and history. Thank you, I had a wonderful time.
May. 11, 2019
Alexa is fantastic!
Dec. 29, 2018
Beautiful museum. Disappointed that our tickets did not include the special exhibit on Bruegel.
Oct. 28, 2018