Tour Details
Tour Description
Vienna's taste for indulgence permeates the city, reaching from the palaces and surrounding vineyards into the very shops and streets of the city. On this Vienna food tour, we'll join a local food expert for an in-depth exploration of traditional Austrian foods and new trends in this exciting gastronomic destination. We'll dive into specialty food shops, enjoy some tastings, and learn how Austrian food today is evolving with an eye to tradition.
Vienna Food Tour
This walk will usually start by sampling some traditional Viennese goulasch and dumplings, a dish that highlights the history of Vienna as the center of the Austro-Hungarian Empire. We may discuss the regional variations between goulashes from different countries and how the unique Austrian version evolved. Our next visits vary from tour to tour depending on our appetites. Stops may include: a local cheese specialty shop to sample a variety of cheeses, from silky and mild to full and complex; savory snacks or sausages at a local cafe; a famous local confectionery shop that once had a branch on Fifth Avenue; an Austrian wine cellar; or a street food stand, to relish hearty favorites like Leberkäse—a type of sausage popular throughout Europe's German-speaking nations. While walking the sidewalks of Vienna, we'll develop a sense of the role that gastronomy plays in the everyday lives of Austrians and of the important relationship between a city and its gastronomic traditions.


We'll finish our sensory tour with a sweet treat in a local pastry shop or cafe, getting a glimpse of the cafe culture for which Vienna is known. It is not uncommon for patrons to buy a Wiener Melange - coffee with milk foam - and then simply spend the whole day in the coffeehouse. As gathering places for Vienna's intelligentsia, cafes have historically served as a mise en scene for political, artistic, and social movements. As our walk draws to a close, we'll consider the importance of these intellectual gathering places and how they provide a tableau of Viennese Gemütlichkeit - that famed coziness.


At the end of this walk, we'll have a greater understanding of how the contemporary food scene in the city converges with tradition and how culinary craftsmanship has shaped the way of life—and we will have indulged in true Viennese fashion.
FAQ
Can I participate in food tours if I have food allergies or other dietary restrictions?
This tour may be possible to adapt to vegetarian diets, however, Viennese cuisine is very meat-heavy so the tastings would be more limited. Unfortunately, it wouldn't be possible to adapt for vegan diets. Please note when you are booking the tour if you have any dietary restrictions.


Is this walk suitable for people with limited mobility?
Yes, it is. There is mild walking, with the possibility of some type of seating in most of the venues. There are no staircases. There may be wheelchair-accessible washrooms available.
Where You'll Start
Tour Experts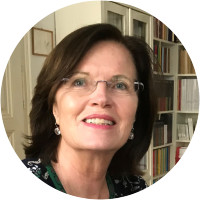 Born in Innsbruck, Regine is a trained historian and art historian with a degree in diplomatic studies. She has worked for the Ministry of Foreign Affairs in Vienna, for the United Nations in Vienna and in Tanzania, East Africa, as well as a lecturer for and as the head of the tourism department at the Divine World University in Madang, Papua New Guinea. About 10 years ago, she settled in Vienna and took up work as a history and art history lecturer, tour designer and licensed guide for different river boat companies. In 2015, she self-published her first book with the title "Maria Theresa of Austria: Full-Blooded Politician, Devoted Wife & Mother-to-All". Having grown up with a father who was a conservator and specialist in Dutch paintings of the 17th century, she loves sharing her passion for the fine arts in all museums of Vienna. Another of her specialties is to introduce her guests to the architectural beauties of downtown Vienna, with its grand, sometimes hidden, always fascinating features, and to make the spirit of the Viennese lifestyle palpable for the traveler.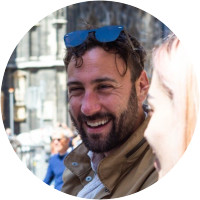 Jan is a true European cosmopolitan: born in 1988 to a polish family in Oslo, Norway, then educated in a French Lycée, and graduated from an English IB, he never truly belonged to one place. With an unending curiosity for cultures and history, Jan was inspired to study Art History at the University of Oslo. After graduating, Jan set out to explore Europe and experience all the fantastic art and architecture he had spent years studying. The best way to do this in a sustainable way was to become a guide. Between 2011 and 2016, Jan travelled and worked in almost all major tourist destinations in Europe, and America. In 2017, he moved permanently to Vienna and made the city his new home. Here he became an official state-licensed guide and has since then welcomed and shared Vienna's great stories with thousands of people.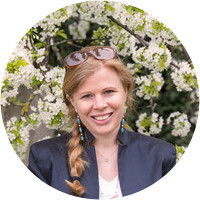 Born and raised in Vienna Katharina studied history and has been working as a guide since 2001 showing guests from all over the world the beauties and secrets of Vienna.
Reviews can only be left by Context customers after they have completed a tour. For more information about our reviews, please see our FAQ.
Katharina was absolutely fantastic. Not only did she teach us all about the food, but she also shared her extensive knowledge about the history and culture of Vienna and Austria. We visited places we wouldn't have found on our own, and everything was delicious. Katharina was also such a lovely person to spend an afternoon with, and we felt so lucky to have met her.
Feb. 11, 2023
Great tour that was customized to our requests.
Sep. 23, 2022
Katerina is AMAZING at this job. I understand she was leaving the company soon which made me sad for future travelers. She was extremely organized, knowledgable and had obviously worked frequently with the venders and shop owners of the places we went as they were prepared for us to be arriving and had made arrangements for our tasting. The historical aspects of the foods was fully covered and I learned SO MUCH on this tour.
Sep. 10, 2022