Tour Details
Tour Description
Vienna's taste for indulgence permeates the city, reaching from the palaces and surrounding vineyards into the very shops and streets of the city. On this Vienna food tour we'll join a local food writer or chef for an in-depth exploration of traditional Austrian foods and new trends in this exciting gastronomic destination. We'll dive into specialty food shops, enjoy some tastings, and learn how Austrian food today is evolving with an eye to tradition.
Vienna Food Tour
This weekday walk will usually start by sampling regional specialties in a local Greislerei: a modern take on a dry-goods mercantile and delicatessen that offers everything from gourmet mustards and pestos to honey and cordials. The small-batch products, often organic and always high quality, are sourced primarily from local farms and focus on traditional methods and husbandry. Among the succulent canned fruits, jars of pickled vegetables, and bottles of fragrant oils and vinegars, you'll experience the ingredients that elevate Austrian cooking to world-class heights.
Traditional Tastes
Our next visits vary from tour to tour depending on our appetites. Stops may include: a local cheese specialty shop to sample a variety of cheeses, from silky and mild to full and complex; savory snacks or sausages at a local cafe; a bakery for hearty breads or pastries; or a street food stand, to relish hearty favorites like Leberkäse—a type of sausage popular throughout Europe's German-speaking nations. While walking the sidewalks of Vienna, we'll develop a sense of the role that gastronomy plays in the everyday lives of Austrians and of the important relationship between a city and its gastronomic traditions.


We'll finish our sensory tour with a sweet treat in a local pastry shop or cafe, getting a glimpse of the cafe culture for which Vienna is known. It is not uncommon for patrons to buy a Wiener Melange - coffee with milk foam - and then simply spend the whole day in the coffeehouse. As gathering places for Vienna's intelligentsia, cafes have historically served as a mise en scene for political, artistic, and social movements. As our walk draws to a close, we'll consider the importance of these intellectual gathering places and how they provide a tableaux of Viennese Gemütlichkeit - that famed coziness.


At the end of this walk, we'll have a greater understanding of how the contemporary food scene in the city converges with tradition and how culinary craftsmanship has shaped the way of life—and we will have indulged in true Viennese fashion.


Tasting fee includes: one beverage, tastings of regional specialties at 4-5 locally owned culinary establishments (such as a mercantile, fine cheese and wine shop, deli, or a stop for charcuterie or artisanal bread), and a sweet pastry or confection at a coffeehouse or patisserie.


This walk may also available on weekends as a private experience only, or as a breakfast experience. Pricing and itinerary available on request.
FAQ
Can I participate food tours if I have food allergies or other dietary restrictions?
Yes. If you have any specific allergies/intolerances please indicate these in the Notes section when you're booking and your guide will do his or her best to accommodate.


Is this walk suitable for people with limited mobility?
Yes, it is. There is mild walking, with the possibility for some type of seating in most of the venues. There are no staircases. There may be wheelchair accessible washrooms available.
Where You'll Start
Tour Experts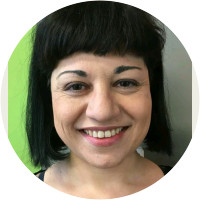 Katerina Nussdorfer, born Pejovska, has lived in Vienna for 7 years. Originally from Macedonia, she has lived in the USA and England and has been teaching English for 15 years. She has two Master's degrees (English/Literature and International Economics) and has also studied on a full scholarship at Roosevelt University in Chicago, majoring in Liberal and Performing Arts. Her constant obsession with everything food, since as early as she can remember, has led her to pursue a doctoral degree in the anthropology of food, more specifically food as ethnic identity in North American 21st-century immigrant memoirs, which she is currently finishing at the University of Vienna. She continues to actively present papers on food-related topics at numerous academic conferences and has contributed to several edited volumes of food encyclopedias and reference book. Her areas of expertise include (national) meal cultures, food, diaspora and ethnicity, food in literature, street food, culinary nostalgia, food and tourism, food and technology, and of course, Austrian and Macedonian food. Her (food) interests include Jewish food, American foodways, food memoirs, the ethnography of food, food fads, the symbolism of food in religion, the semiotics of food, and the work of Joe Bastianich.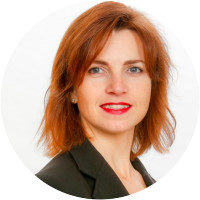 Miriam has her roots in Rhineland-Palatinate, Germany's leading wine land, and has been a wine lover since the first drop. She studied translation and interpreting in Cologne, but pursued continual development in the specialist fields of wine-growing/wine, including creation and translation of websites and advertising texts for the wine industry. Now based in Vienna, the world's only wine-growing metropolis, she is a leader of guided wine-tastings in multiple languages at the premises of renowned producers and has trained and received certification at the Weinakademie (Austrian Wine Academy) and holds a WSET Diploma in Wines. She has enthusiasm and passion for helping visitors to experience some true Viennese "Gemütlichkeit" at a Heurigen restaurant over a glass of typical Viennese wine and to feel how wine is regarded not only as an important economical factor for the region, but also as part of the cultural heritage and something inseparable from Vienna.
Reviews can only be left by Context customers after they have completed a tour. For more information about our reviews, please see our FAQ.
Great tour that was customized to our requests.
Sep. 23, 2022
Katerina is AMAZING at this job. I understand she was leaving the company soon which made me sad for future travelers. She was extremely organized, knowledgable and had obviously worked frequently with the venders and shop owners of the places we went as they were prepared for us to be arriving and had made arrangements for our tasting. The historical aspects of the foods was fully covered and I learned SO MUCH on this tour.
Sep. 10, 2022
Our family appreciated Katarina's warmth, energy and knowledge about Austrian cuisine. We enjoyed the food and the experience!
Jan. 5, 2020