Tour Details
Tour Description
Stretching from the banks of the Potomac River to the cast-iron dome of the United States Capitol building, the National Mall is America's front yard, embedded with symbolic meaning. During this 3-hour National Mall Tour in DC, we'll join a local historian for an in-depth exploration of the Mall. Along the way we'll look at how landscapes like this embody ideas. Ever wonder why the city's street grid is divided into quadrants? Or how urban planners make decisions about the design and placement of monuments like Maya Lin's Vietnam Veteran's Memorial? Take a stroll with a historian to get a grip on why this landscape looks the way it does—and find out how Thomas Jefferson's eighteenth-century panorama continues to evolve and adapt in the twenty-first century.
National Mall Tour - L'Enfant's Inspiration
In 1791, George Washington appointed Pierre Charles L'Enfant to plan the new "Federal City" on a site spanning portions of Virginia and Maryland situated next to the Potomac River. A French engineer who served under Washington and Lafayette during the American Revolution, L'Enfant took inspiration from European capitals like Rome and Paris, working with Thomas Jefferson to design the grid that distinguishes the District today. Even the earliest maps of Washington included important landmarks like the "President's House" (now the White House), "Congress House" (now the United States
Capitol Building
), a grand avenue connecting the two (Pennsylvania Avenue), and the east-west axis and green space now known as the National Mall.
Vietnam Memorial and More
In addition to visiting well-known sites like the Washington Monument and Lincoln Memorial, our National Mall Tour in DC will step off the beaten path to less-visited places of remembrance like the FDR, Martin Luther King, Jr., and Vietnam War Memorials. We'll also discuss the ways that the Mall is used today by Americans for festivals, demonstrations, and recreation. Our conversation will shift as we traverse the 300-acre space, considering the landscape as a backdrop for countless events and as a symbol of American struggles and ideologies.


"[Our guide] was energetic, informative, indefatigable, engaging... I could go on. I feel the name of your organization, "Context", says it all."
Want to visit the America's Front Yard with kids? Consider our
Washington DC tour for kids
, Context's National Mall walk designed especially for younger learners.
Where You'll Start
Tour Experts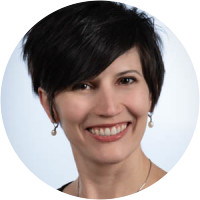 Anne Barkow is originally from Green Bay, Wisconsin, but has lived and taught all over the world. After graduating with a B.A. in Anthropology and a minor in Latin American and Caribbean Studies from Beloit College, she taught Academic English at the Escuela Politécnica Nacional, a public university in Quito, Ecuador. After returning to the States, she did her Master's in Teaching of Languages at the University of Southern Mississippi with a focus on Teaching English to Speakers of Other Languages (TESOL) and Spanish. The next year she was awarded an English Language Fellowship through the U.S. Department of State, which sent her to teach English Language in Libreville, Gabon. After that year, she taught Academic English in Japan at Kansai Gaidai University. Returning to Wisconsin, she taught Spanish and Humanities at the University of Wisconsin-Green Bay as well as the University of Wisconsin-Oshkosh. She now lives in Washington DC, her favorite city in the USA. When she was in her early 20s, she worked as a local tour guide in DC which is why she is very excited to lead tours here again. Her passion about American History has been fueled by years of sharing her language and culture in the classroom. Tour guiding is the awesome upgrade of actually showing people the places and artifacts that have shaped our country, culture, and history instead of just using a powerpoint!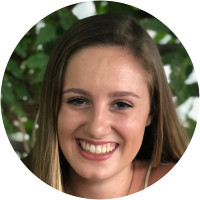 Alison is a cultural heritage professional with a particular interest in the "untold histories" behind monuments, artworks, and artifacts. She earned her Master of Philosophy in Heritage Studies from the University of Cambridge in 2020, specializing in Italian cultural heritage. She also holds a BA in Art History from George Washington University, where she focused on both classical and early modern art. Alison has previously lived in Italy and the United Kingdom, but considers Washington, DC home.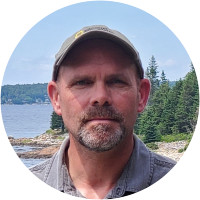 Clift is a native of Washington, D.C., and has been guiding here for over twenty years. He currently sit on the Board of the Guild of Professional Tour Guides of Washington, D.C., responsible for training and working in tandem with their Education Committee. One of the things Clift enjoys most about guiding in the national capital region is showing visitors just how much more there is beyond the monuments, museums, and recognizable landmarks. Though his passion and profession have been - and still are - with architecture and architectural history, he has fielded requests for many specialty tours in the area outside that discipline. Clift is a second-generation stone-carver and restoration specialist; most of his time is spent working with the historic Oak Hill Cemetery in Georgetown where he serves on their Preservation Board and directs volunteers in hands-on monument restoration and preservation. Clift is also an active docent at the Washington National Cathedral, and maintains a volunteer office - The Arts Information Database- that is the parallel resource (along with the Archives office) for the story behind the thousands of artistic treasures found throughout the fabric of the building.
Reviews can only be left by Context customers after they have completed a tour. For more information about our reviews, please see our FAQ.
Kristen gave a great tour was very informative and entertaining.
May. 16, 2021
Kristen was enthusiastic and lovely. she knew her material and took great care of us. Two things i would recommend: the iPad's surface is glossy and it's very difficult to see what is shown on it from the reflection. the other point is that she didn't know who the architect was for the Smithsonian Castle and next-door building (Richardson). as that is not an insignificant part of what she was showing us, that info should have been handy, even if she didn't know it by heart. otherwise she was wonderful and i would take another tour with her anytime.
Oct. 28, 2019
Very good and knowledgeable tour. Mary Jo was very knowledgeable.
Oct. 7, 2019