Duration

1 hour and 5 minutes
Lecture Details
Photos & Highlights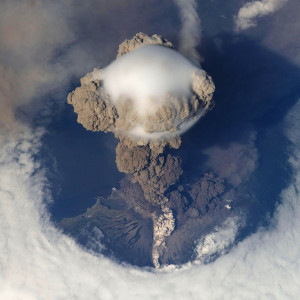 Presented by the same world-class experts as our walking tours, Context Lectures highlight must-see attractions, reveal hidden landmarks, and explore the best things to do during your trip so you don't miss a thing.
Lecture Description
Crete and Santorini, two of the most beautiful, picturesque Greek islands in the Aegean archipelago were 3,600 years ago, in the Late Bronze Age of Greece, major players in the Eastern Mediterranean Sea. Crete was the capital of the Minoan world, with Santorini as its cosmopolitan hub. They experienced an apocalypse and their own version of Pompeii: the Minoan Eruption of the Santorini Volcano. This lecture will delve into one of the greatest natural disasters this world has experienced.
Meet Your Expert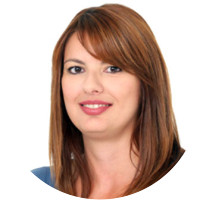 Dimitra is an archaeologist with a Master's degree focused on Minoan civilization. She is originally from Athens and moved to Crete to study it's wealth of history. She has been working both as a licensed guide and archaeologist for more than 15 years. She has excavated in sites all over Greece such as Akrotiri in Santorini, the Temple of Apollo in the Cyclades, Minoan settlements & tombs around Knossos & Phaistos, a Hellenistic town and a Roman cemetery in Crete, a Neolithic setllement in Northern Greece and Geometric & Roman finds in Athens. She represented the University of Athens in a post graduate seminar in the International Olympic Academy at Olympia where she gave a lecture on the Ancient Olympic Games to students from all over the world. As a tourist guide she has been giving tours to students from schools, colleges and universities from USA, Great Britain & Australia as well as individual travelers, families & VIPs including ambassadors & the Vice-president of China. She has appeared as a specialised Minoan archaeologist in two documentaries about the Minoan civilization on Travel Channel and History Channel.
Minoan Crete was thriving in its heyday. Bustling cities and busy harbors scattered throughout the island were the backdrop of an affluent society, open but selective to external influences of neighboring cultures such as Egypt, Mesopotamia, Anatolia, and Syria. Just sixty miles north of Crete, in the Cyclades, Santorini was a major link in the trade network during the second millennium BC. The excavation of its Bronze Age settlement of Akrotiri has revealed a prosperous city of 30,000 people: farmers, artists, craftsmen, sailors, and merchants dwelled in magnificent, anti-seismic multi-story buildings decorated with beautiful frescoes and intricate drainage-sewerage network. It was a well-off society heavily influenced by its powerful Cretan neighbors but able to forge its own unique Cycladic cultural identity. However, this idyllic world was doomed to come to a sudden end.


In one of the largest eruptions in the last 100,000 years, the volcano of Santorini exploded in the late seventeenth century BC with the force of 40,000 Hiroshima bombs (VEI 7) ending all life and burying Akrotiri under a thirty-meter blanket of pumice and ash, a true Bronze Age Pompeii. Santorini was wiped out: the maritime trade which was the lifeblood of the Minoans, was abruptly cut and the balance of power shifted in the eastern Mediterranean. The largest eruption witnessed by humanity had a physical, cultural, and economic impact worldwide as far as China and the Americas and possibly is the inspiration of one of the most famous, enduring tales of all times: the legend of Atlantis.


Led by an expert on the prehistoric archaeology of the Aegean, archaeologist MA Dimitra Pilarinou, this lecture will explore the Minoan world before and after the cataclysmic eruption of the Santorini Volcano as well as its worldwide consequences. Designed to inform curiosity as well as future travels, participants will come away with an increased knowledge of the Minoan civilization in Crete and Santorini and how they were affected by the explosion according to the latest discoveries.
How do I access the lecture?
Once you complete your purchase, you will receive an email with a link to stream the lecture on the Context Travel website. You can also access your past purchases anytime under
My Orders
. Please ensure you are logged into your account to open the streaming page. 
Is closed captioning (i.e. subtitles) available?
Yes! All of our lectures have the option to turn on closed captioning should you have difficulty hearing the expert.
How long does each event last?
Our recorded lectures typically run for 60 minutes.
How can I share this lecture with friends or family?
You are welcome to watch together with friends or family but each person viewing on their own device will need to purchase the lecture individually.
How long does my access to the lecture last?
Once you purchase a lecture, you are welcome to view it as many times as you like and your access does not expire.
What is your cancellation and refund policy?
Sales for recorded lectures are final upon purchase. Please contact us at
digital@contexttravel.com
if you have any questions or concerns about your purchase.
Can I purchase a gift card for a friend who is traveling?
Absolutely! Gift cards can be
purchased here
. Gift cards are good for 365 days from the date of purchase.
Reviews can only be left by Context customers after they have completed a tour. For more information about our reviews, please see our FAQ.
Really informative discussion about the volcano it was interesting and well worth the time I'm really looking forward to seeing santorini
Sep. 8, 2023
Dimitra did a wonderful job of helping us understand the early Minoan period -- who these people were, why and how they lived where they did, their connections to the surrounding Greek islands and people of the Mediterranean. Then, she did a terrific job of explaining the Santorini volcanic eruption, and the huge impact it had on the Minoans and so many people throughout the region and the globe. This was perfect presentation for me and my husband, as we were planning our trip to Greece!
Apr. 27, 2023
This was so well presented and researched and addressed so many issues. The presenter was excellent. Fascinating.
Apr. 10, 2023