Lecture Details
Photos & Highlights
Presented by the same world-class experts as our walking tours, Context Lectures highlight must-see attractions, reveal hidden landmarks, and explore the best things to do during your trip so you don't miss a thing.
Understand the attempts by the Royal House of Stuart to reclaim the British throne and the famous 1745 rebellion led by Bonnie Prince Charlie.
Lecture Description
Embark on a captivating journey through Scottish history with a 75-minute lecture hosted by a knowledgeable Scottish historian. This engaging experience serves as an ideal introduction to the intriguing world of Jacobite history in Scotland. Whether you're planning a future trip or simply curious about the past, this lecture offers valuable insights into the key events that shaped the foundations of Scotland. 

Taking the form of a virtual tour around the Scottish landmarks most closely associated with the Jacobite rebellions, this lecture will include dramatic tales of bravery, intrigue, deceit, and cruelty. Delve into the stories of historic venues like Braemar, Eilean Donan, and Holyrood Palace – each with its own fascinating tale of bravery, intrigue, and the pursuit of power. 
Meet Your Expert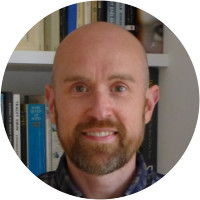 Alan was born and raised in Scotland but has spent most of his adult life in London. Having achieved an MA in Art History at Glasgow University, he worked for many years in the art world at both an international auction house and an antique dealer. He then returned to academia, achieving an MA in Classical Civilisation in 2011, and later completed a Ph.D. in which he analyzed eighteenth-century attitudes towards the ancient Roman world. Elected a Fellow of the Society of Antiquaries of Scotland in 2017, he published his first book 'Classical Caledonia' in 2020. His latest book, 'Walking the Antonine Wall', recounts his journey on foot along a Roman frontier in Scotland.
Featuring some of Scotland's most spectacular scenery and beautiful historical monuments, this lecture will explore the various attempts by the male line of the Royal House of Stuart to reclaim the British throne following the Glorious Revolution of 1688-9. Exiled to France and replaced by his Protestant daughter and her husband, William and Mary, the deposed Catholic King James II and VII immediately began plotting his restoration. 

This lecture also introduces Highland castles such as Braemar and the iconic Eilean Donan, which were both laid waste in the struggle for power, as well as Holyrood Palace, where Bonnie Prince Charlie made plans for a march on London. 

The sites of the most important military encounters will also be discussed, including the location of the brutal Massacre of Glencoe, the picturesque Killiecrankie Gorge, and the melancholy Culloden Moor, where the 1745 rebellion finally came to a bloody end. 

What followed were several uprisings in the name of James and later his son, who was hailed by his supporters as the rightful King James III and VIII. The last and most successful of these uprisings was the famous 1745 revolt led by the charismatic Charles Edward Stuart, better known today as Bonnie Prince Charlie.

Regardless of whether you're planning your next trip to Scotland or simply interested in expanding your historical knowledge, this lecture is an enriching opportunity not to be missed.
How will I access the lecture?
Once you complete your purchase, you will receive an email with a link to stream the lecture on the Context Travel website. You can also access your past purchases anytime under
My Orders
. Please ensure you are logged into your account to open the streaming page. 
Is closed captioning (i.e. subtitles) available?
Yes! All of our lectures have the option to turn on closed captioning should you have difficulty hearing the expert.
How long does each event last?
Our recorded lectures typically run for 60 minutes.
How can I share this lecture with friends or family?
You are welcome to watch together with friends or family but each person viewing on their own device will need to purchase the lecture individually.
How long does my access to the lecture last?
Once you purchase a lecture, you are welcome to view it as many times as you like and your access does not expire.
What is your cancellation and refund policy?
Sales for recorded lectures are final upon purchase. Please contact us at
digital@contexttravel.com
if you have any questions or concerns about your purchase.
Can I purchase a gift card for a friend who is traveling?
Absolutely! Gift cards can be
purchased here
. Gift cards are good for 365 days from the date of purchase.
Are you curious to learn even more about Scottish History? Dr. Alan Montgomery suggests the following optional materials to complement this lecture:


Reviews can only be left by Context customers after they have completed a tour. For more information about our reviews, please see our FAQ.
I loved the talk. It was a great introduction, and the visuals fit nicely. Exactly what we wanted.
Sep. 17, 2023
Alan presented a clear and very interesting discussion on a topic about which I had previously known very little.
Aug. 10, 2023
Illuminating. Better than Outlanders
Dec. 28, 2022