With a gorgeous balance of cosmopolitan and beach vibes, the capital of the Spanish Catalonia region is (in our book) not to be missed. But while there are plenty of sights to see, wines to drink, and tapas to nibble in the city, there are also plenty of gorgeous day trips from Barcelona. Thanks to its location, you can find quaint towns, iconic landmarks, and other beautiful destinations just a quick drive, bus, or train ride away. Consider these day trip options the next time you're dabbling in the Catalonian capital:
Figueres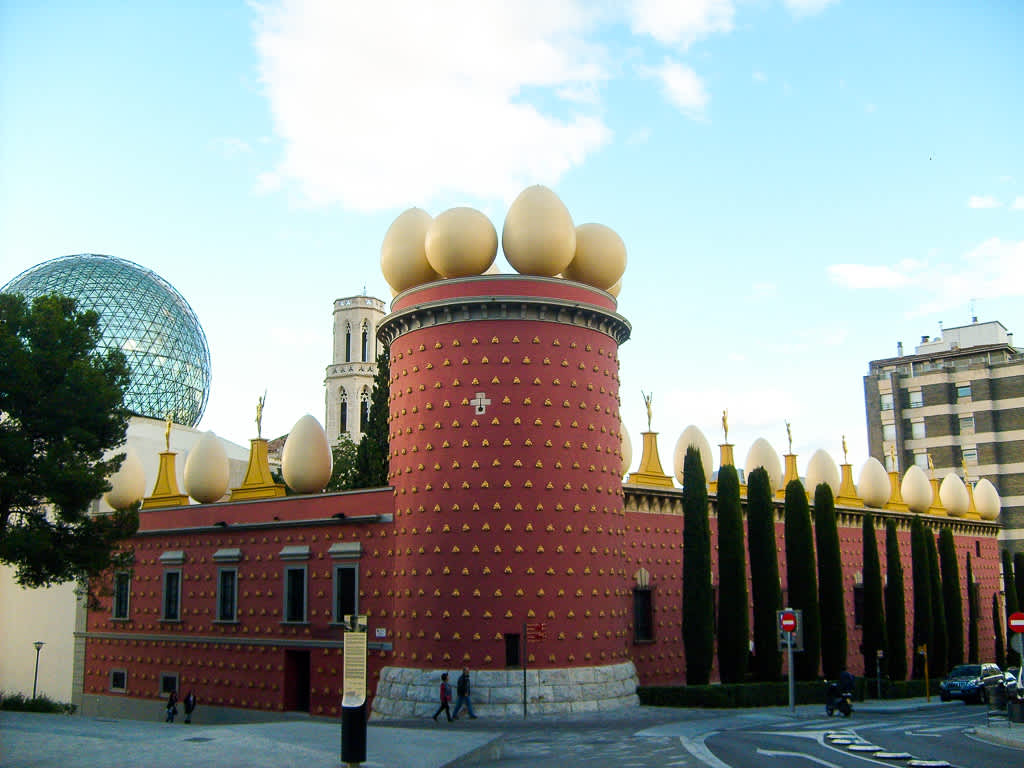 If part of your attraction to this eastern area of Spain was the opportunity to wander through Park Güell or the Gaudi House Museum, this is one of the best day trips from Barcelona you can take. A little over an hour bus ride away, this ancient town is home to the Teatre-Museu Dali, which Salvador designed and restructured himself decades ago. It can take a few hours to thoroughly enjoy everything at this theater-turned-playroom, so give yourself a bit of wiggle room in your schedule. Though it's quaint in size, you will find plenty of culture in Figueres, with an Old Town that's vibrant with cafes, artisan shops and restaurants, ideal for discussing your art-inspired journey.
Distance from Barcelona: 90 miles, about two hours by train.
Getting there: Catch a high-speed train to Figueres from Barcelona's Passeig de Gràcia station.

Sitges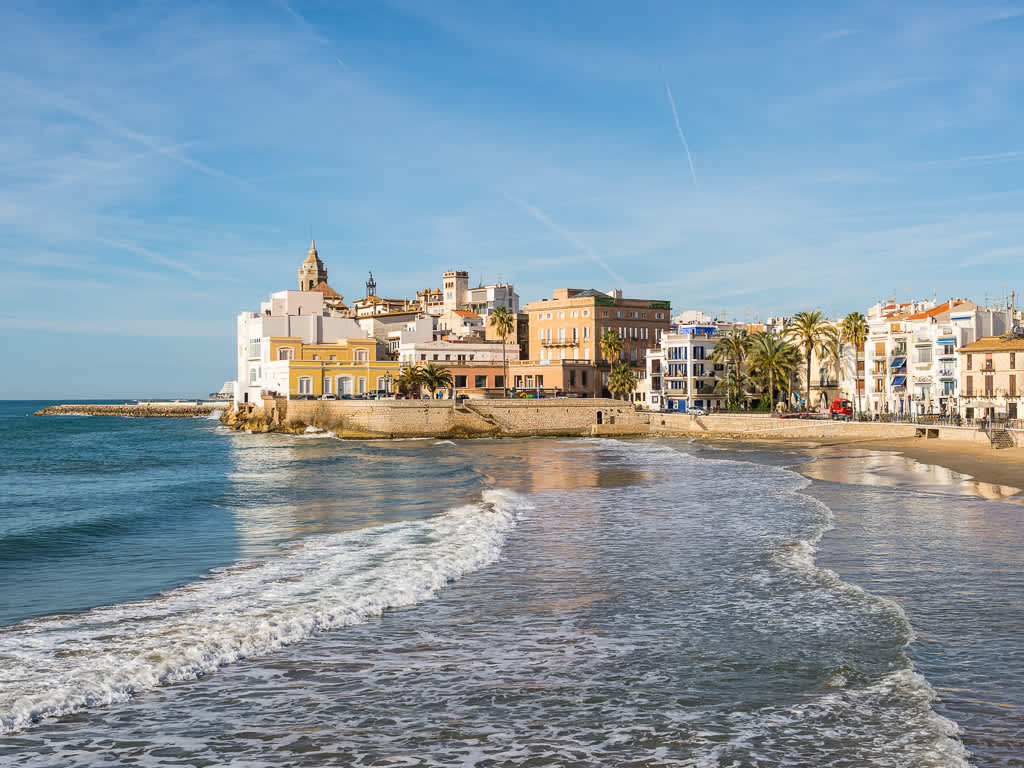 Barcelona has its own city beaches, of course, but it's also surrounded by some of the most stunning seaside towns in Western Europe (for a bit of fun, ask a Spaniard to opine on the winning aspects of Spain's Costa Brava over France's neighboring Costa Azul). Sitges is one such seaside spot, located a quick drive southwest from the heart of the city. Packed with beachgoers in the summer, we also love to visit during the off-season, when a light jacket—accompanied by a sunset cocktail—will be plenty insulation for strolls through the blissfully empty beachside avenues.
Distance from Barcelona: 20 miles, about 45 minutes by car or an hour by train.
Getting there: Catch a suburban train bound for Sitges from Barcelona's Estacio de França, Passeig de Gracia, and Estacio Sants train stations.
Montblanc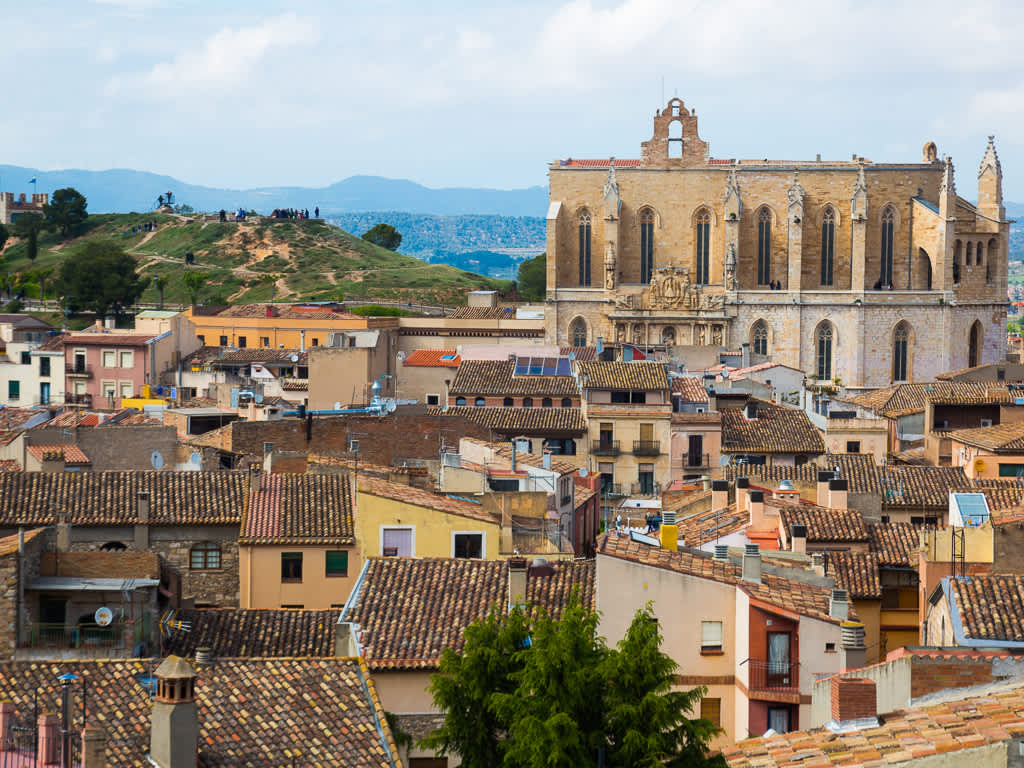 Montblanc is one of the best day trips from Barcelona for history fanatics. Though just 70 miles from Barcelona, a visit to Montblanc can feel like traveling back centuries in time. Surrounded by the landscapes of Tarragona province, Montblanc offers exquisitely preserved examples of Gothic and Romanesque architecture like the Bover Tower and the St. Jordi Gates, along with a plethora of bars and restaurants. For those who don't mind an extra five miles of travel, you can check off a UNESCO World Heritage Site by visiting The Royal Abbey of Santa Maria de Poblet, right at the edge of the Prades Mountains and dating back to 1151.
Distance from Barcelona: 50 miles, just over two hours by train.
Getting there: Trains depart Barcelona's Paseo de Gracia station for Montblanc every few hours.

Vic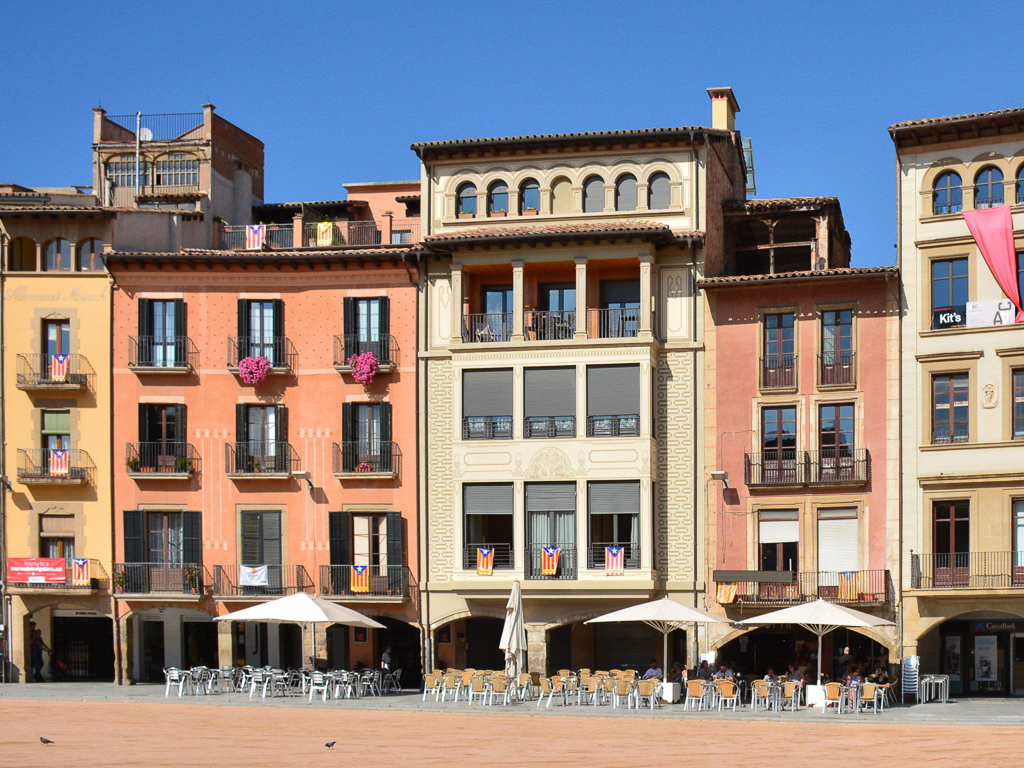 An easy hour-long commute from the city, what wows about Vic isn't only found in its cobblestone streets and bustling town square, but in the history that defines it. Originally, the fourth-century Iberian tribe founded this small area, naming it Ausa. It was then destroyed in 826 and rebuilt in 878, leaving only one structure that still stands today: the Roman wall, right near the cathedral. As you venture through Vic, you'll notice various architectural influences, from Romanesque to Gothic and Baroque to modern, a blending of styles that's brought into particular relief in the Sant Pere cathedral. Vic is also well-known in Catalonia for its embutidos—be sure to taste a sampling of the town's traditional cured meats like fuet (dried pork sausage typically flavored with anise) and bull negre (a cured sausage made with pork meat and pork blood).
Distance from Barcelona: 45 miles, about and hour and a half by train.
Getting there: Hop a train from Barcelona's Plaça Catalunya to Vic. Trains run roughly every hour.
Cava Wineries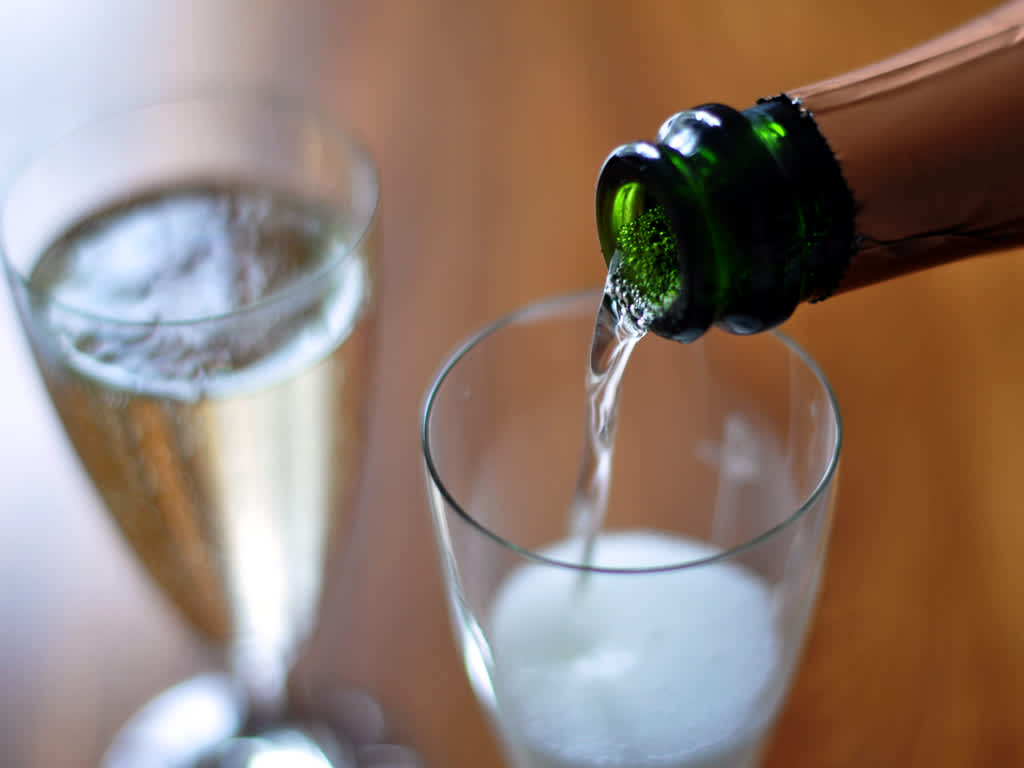 If you're a fan of effervescent beverages, a sampling of bubbles at one of the Cava wineries surrounding Barcelona might be just the thing. Often shorthanded as Spain's version of prosecco or champagne, Cava is a sparkling white (or rosé blend) wine with Denominacio d'Origen status in the Catalonia region. Hire a car or hop the train to spend the day sampling some of the region's best bubbles—from Alta Alella and Castellroig to Castillo Perelada and more, all within about 30 miles of Barcelona.
Distance from Barcelona: Exact distances vary by winery, but the Penedes central station is about 40 miles from city center (just over an hour by train).
Getting there: Most wineries are in and around Penedes. Grab a train from Barcelona's Plaza Catalunya or Estació de Sants to Penedes, then hire a car or cab to reach each winery. (A car rental or car service from Barcelona is also a good idea).
Montserrat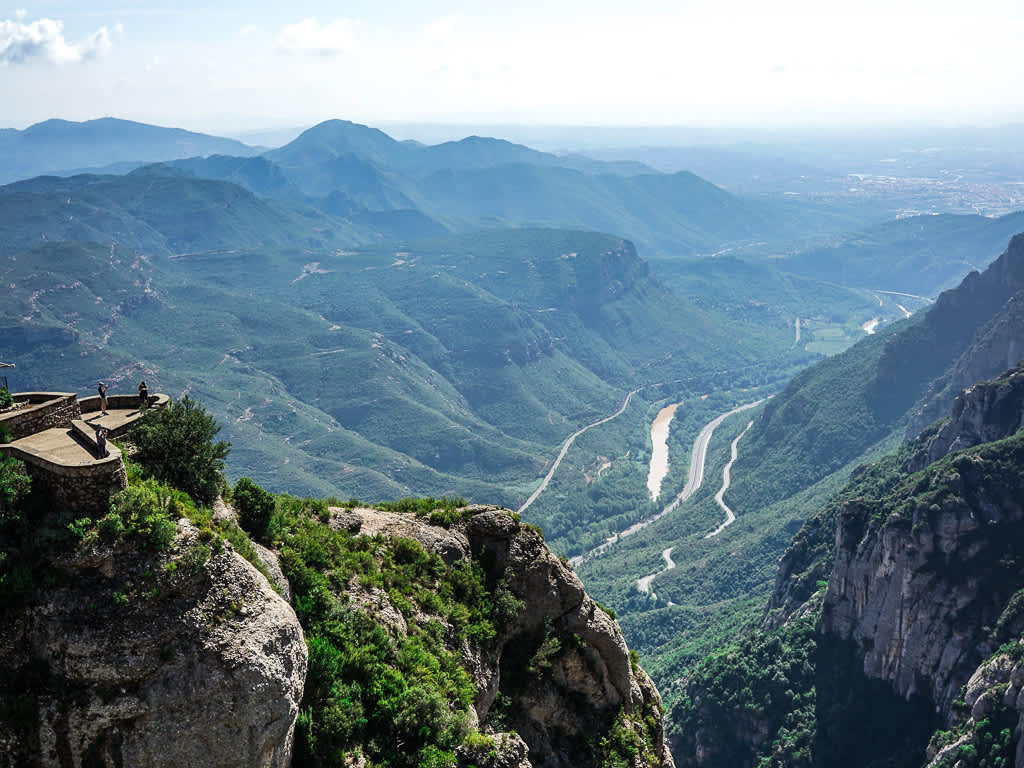 For a taste of the great outdoors, one of the best day trips from Barcelona you can map out is the hour-long trek to Montserrat. Defined by its beautiful rocky range, these mountains feature hikes appropriate for every level. It's recommended to head to this spot as early as possible, since during the peak time of travel and heat, it can raise to uncomfortable temperatures fast. When you've finished your morning ascent, a cable car or railway can take you to the Santa Maria de Montserrat Monastery, renowned for the image of the Virgin of Montserrat, originally built in the 11th century (and rebuilt in the 19th).
Distance from Barcelona: 70 miles, about two hours by train.
Getting there: Take the R5 train line to Aeri de Montserrat from Barcelona's Plaça Espanya. (Or join our Context excursion.)
Girona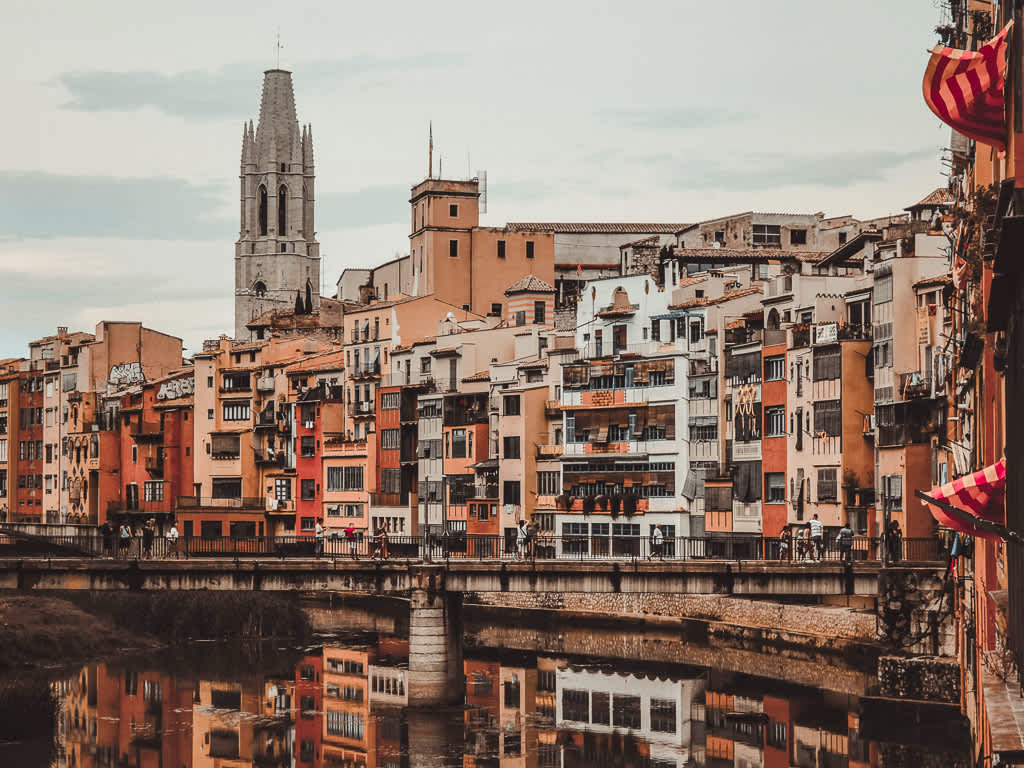 Much of the Catalonia region boasts deep medieval roots, and Girona is no exception. Less than an hour from Barcelona by train, Girona's historical mixture of Christian, Jewish, and Muslim cultures and architecture is well worth the trip. Join our private excursion to Girona, or wander through the Old Quarter (also called Barri Vell) on your own, taking in the Forca Vella fortress that still features remnants of the Roman rule.

(We think so, which is why we offer a tour there).

Distance from Barcelona: 60 miles, about 40 minutes by train.
Getting there: Direct trains to Girona depart from Barcelona's Sants or El Clot Aragó train stations.

Collserola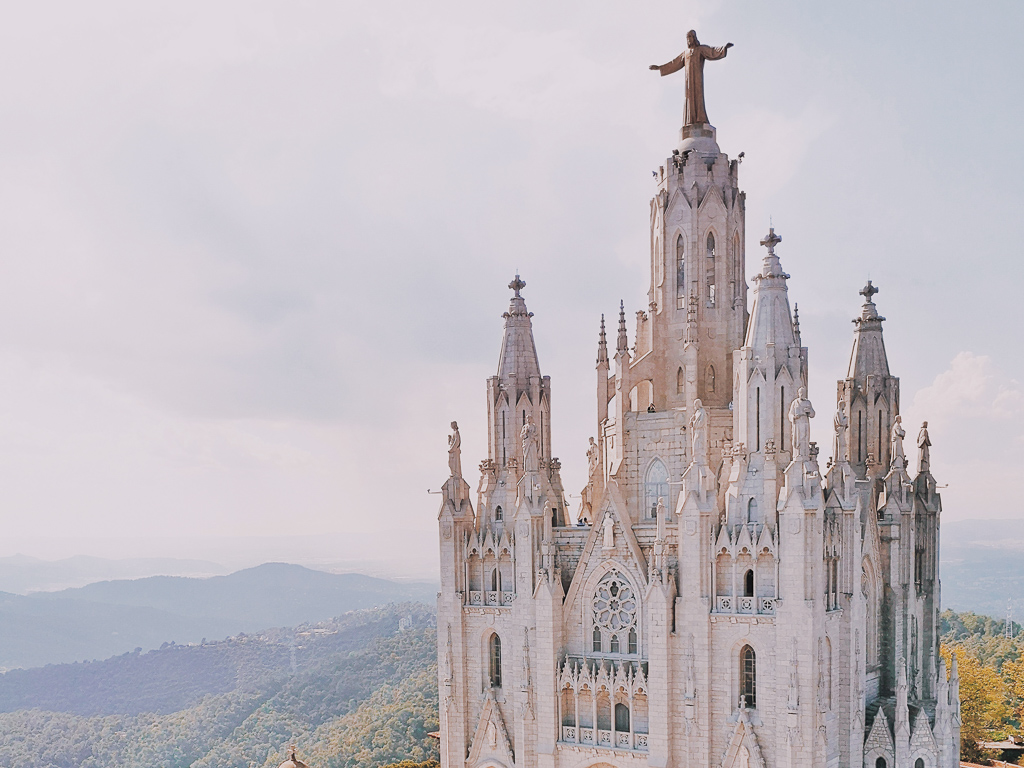 Less than an hour from the city, Barcelona's Parc de Collserola feels a world away. The over 19,000 acres of forest contain a plethora of local plants and animals as well as Mount Tibidabo. A hike (or bike) to the top of its 1,600 foot peak provides magnificent views of the city center, including La Sagrada Familia.
Distance from Barcelona: 14 miles, about 25 minutes by metro.
Getting there: Take the metro S1/S2 from any Barcelona city center stops to Peu del funicular, transferring to the Vallvidrera funicular.
Cadaques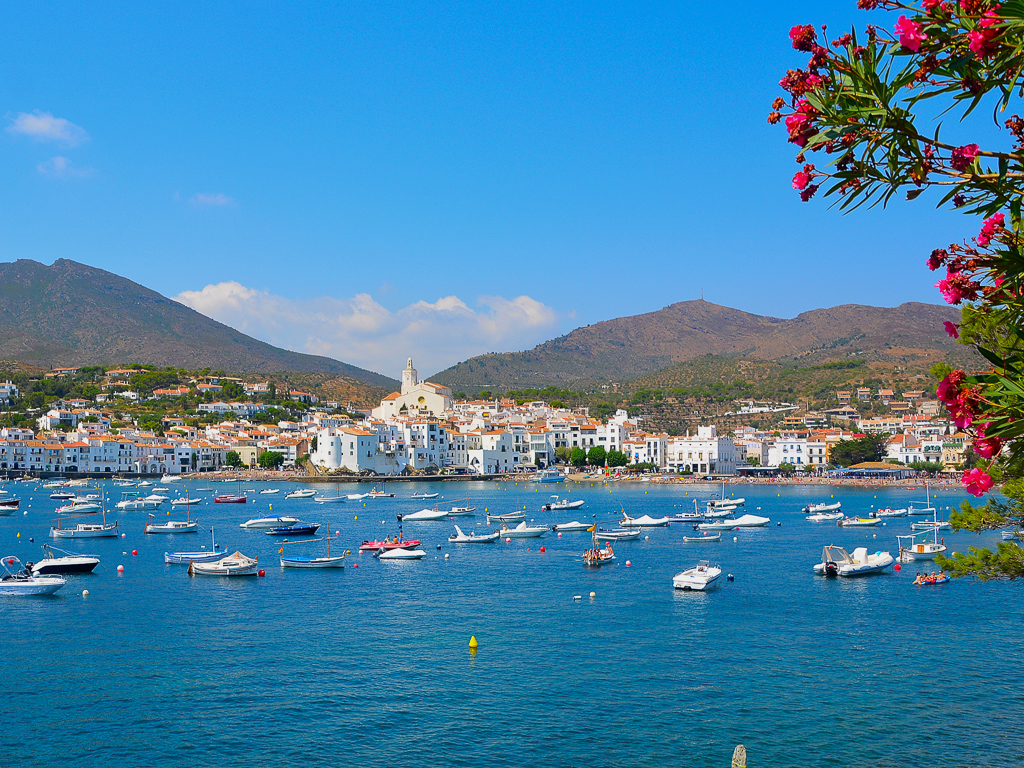 Home to Salvador Dalí, Cadaqúes is one of the Costa Brava's most popular day trips from Barcelona. While Dalí's presence has elevated its allure, Cadaqúes nonetheless remains a relatively sleepy fishing village, where lunch spots hawking freshly caught fare line slender streets. Visit the Portlligat House-Museum, Dali's home and studio that the artist constructed into a maze of cabins over the course of 40 years, then wash it all down with a fish lunch and a swim surrounded by whitewashed buildings reminiscent of the Greek isles.
Distance from Barcelona: 100 miles, about two hours by car.
Getting there: Renting a car is the easiest option, though you can also arrive by taking a train from Barcelona Sants to Figueres, then catching the bus to Cadaqúes from Figueres station.
Baga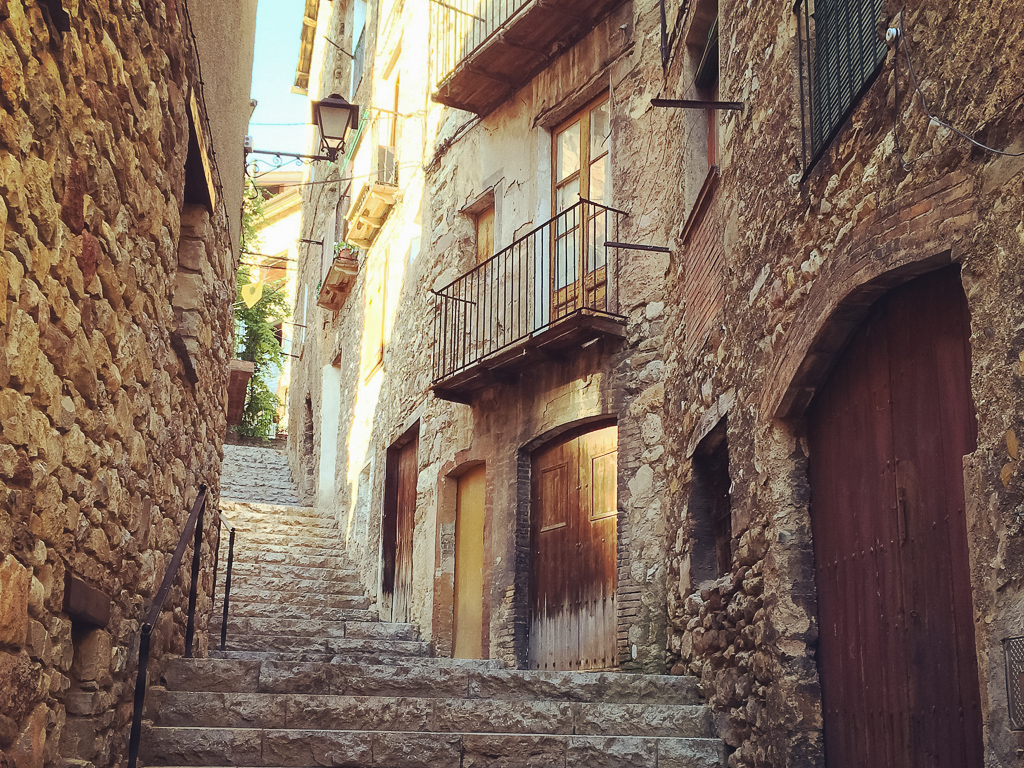 Surrounded by the mountains of the Cadi-Moixero National Park, the medieval (and tiny—home to just over 2000 residents) town of Baga sits just southeast of Andorra. Quintessentially Spanish and charmingly preserved, Baga's central 14th century Plaza Serra Vilaro features the magnificent Sant Eves Church, a near-perfect example of medieval Catalonian architecture.
Distance from Barcelona: 80 miles, about 1 hour 30 minutes by car.
Getting there: Buses from Barcelona to Baga are available, but can take nearly 2 hours 30 minutes. We'd recommend renting a car in Barcelona and enjoying the scenic drive.
Want to learn with a true expert? Our private tour opportunities will map out the ideal route for your adventure, making your vacation seamless and simple.