While travel rags often focus on the charm and atmosphere of Central Europe's Christmas markets, the region's Hanukkah celebrations never seem to make headlines. That is, in our opinion, an oversight, particularly in the case of Hanukkah in Budapest.
Home to the third largest Jewish community in Europe, Budapest during Hanukkah is particularly magical: streets are lined with lights, hanukkiah are lit in public squares, rabbis don skates and take to the ice. The celebrations here are made all the more remarkable because such public displays of Jewish identity would have been simply unimaginable just a few years ago. Until relatively recently, nearly all Jewish communities in Budapest practiced their religion underground. This secrecy wasn't limited to Budapest: across the former communist bloc, fear of persecution for practicing any religion—especially Judaism—kept holidays like Hanukkah decidedly low key.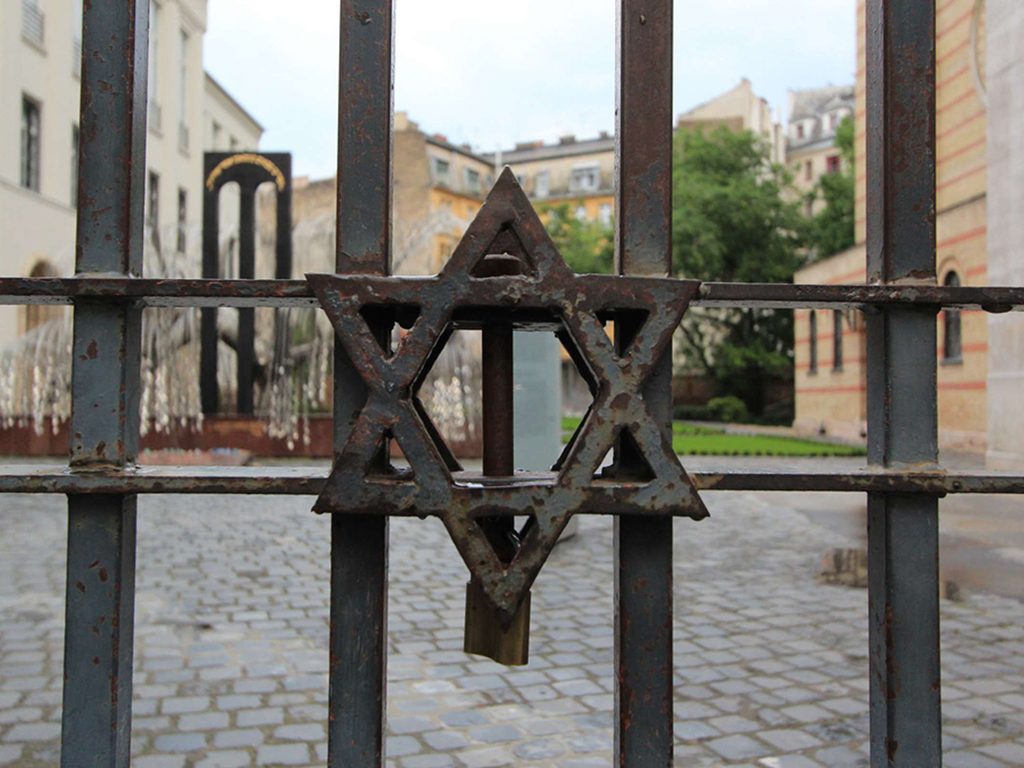 In our post-communist world, however, Jewish communities in Budapest are having something of a revival. Hanukkah has been the most visible harbinger of that trend: while most Jewish ceremonies take place in private, Hanukkah is meant to be a very public celebration. Despite the fact that Jews never engaged in missionary work, during Hanukkah, to "spread the news of the Jewish miracle," menorahs are displayed in the windows of homes and shops, and participation from the wider community is encouraged. With that in mind, here are a few things to seek out if you're celebrating (or spectating) Hanukkah in Budapest:

1. Join a Ritual Lighting
Today, throughout cities across the US and Europe, it's common to see joyful Hanukkah celebrations organized by the Hasidic group Chabad-Lubavitch. In Budapest, similar festivities take place in three main squares: Nyugati tér, Szél Kálman tér, and Deák tér. Ritual lightings are accompanied by Eastern European Klezmer music, traditional dancing, and Hanukkah doughnuts (sufganiyot) handed out to spectators gathered around the huge hanukkiah.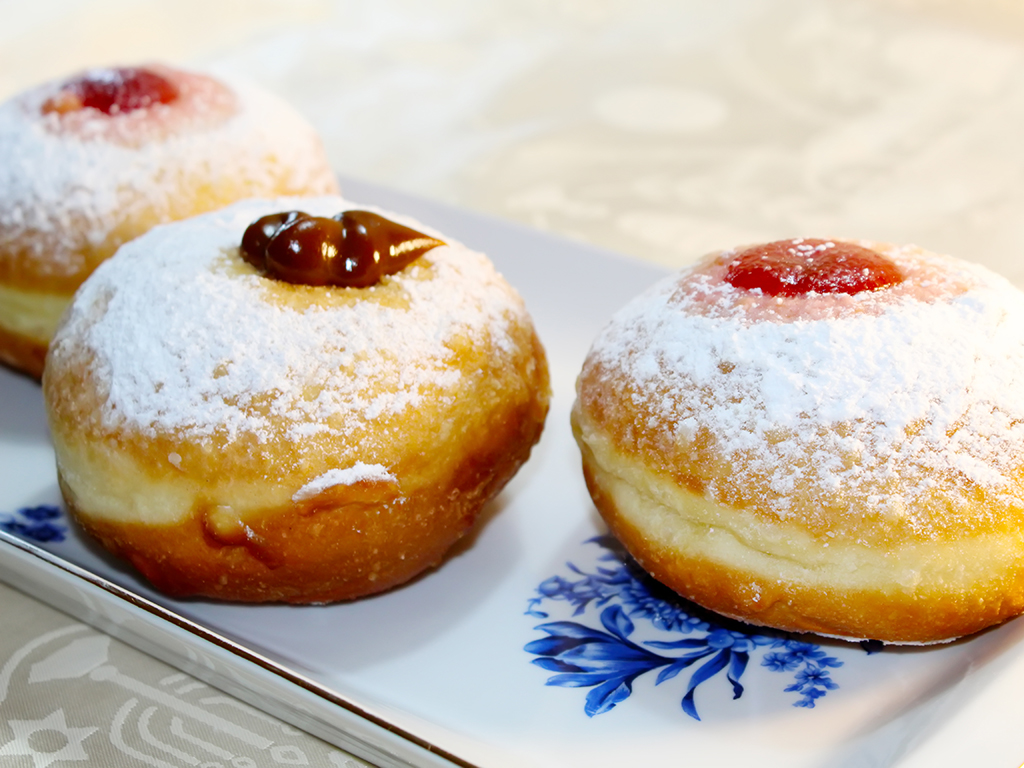 2.Spend time in the Jewish Quarter
As part of the Jewish revival after the fall of communism, many secular Jewish youth organizations have begun to put on non-orthodox, countercultural Hanukkah festivals. In the last ten years, for example, the group
Marom
has organized a light festival in Budapest's 6th and 7th districts, formerly the Jewish ghettos. Today, this part of the town is one of Budapest's hippest entertainment neighborhoods, with hundreds of bars, Kosher-style restaurants, and Jewish literary cafes and theatres, all in the shadow of a three spectacular synagogues: the art nouveau orthodox
Kazinczy Synagogue
, the
Great Synagogue
, and the
Rumbach Street Synagogue
built by Otto Wagner.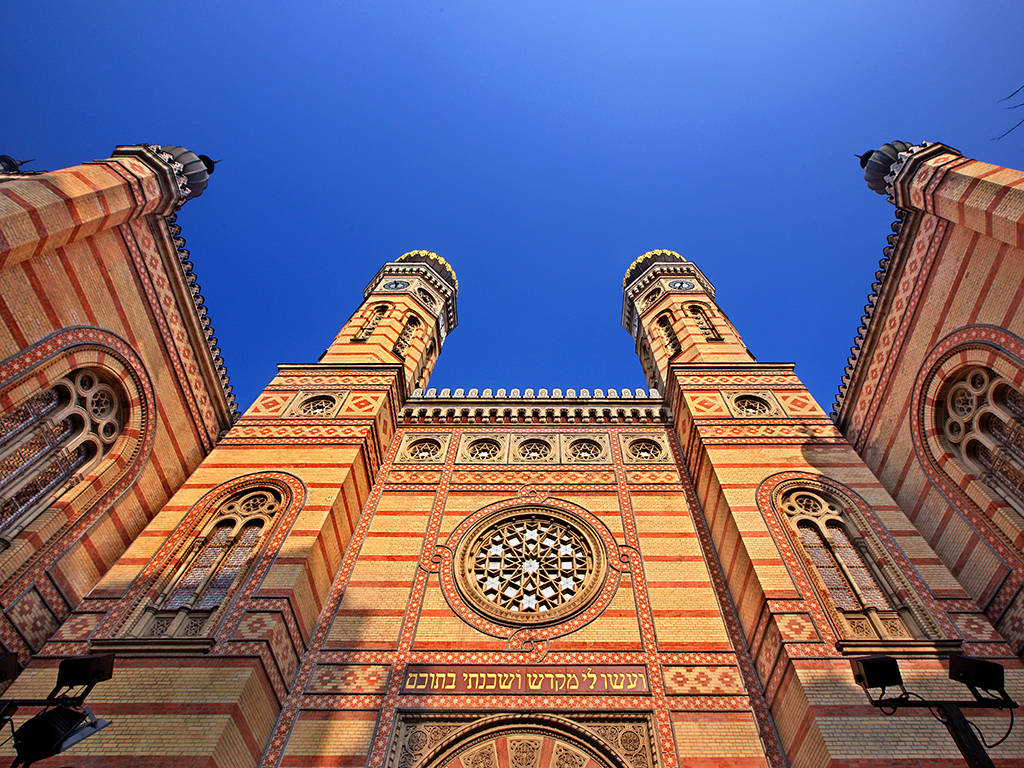 3. Take to the ice
One of Budapest's most delightful—and most photographed, we'd wager—Hanukkah events is the ritual lighting at the City Park ice skating rink. Long associated with Christmas traditions, the 3.5 acre rink becomes a scene of the growing "Hanukkah on ice" trend (look for it in other cities like New York, Berlin, and London) on the first night of the Festival of Lights. With the cinematic Vajdahunyad Castle as a backdrop, celebrants and rabbis glide past a large menorah at the center of the rink, trying—some more successfully than others—to manage singing, sufganiyot, and skating all at once.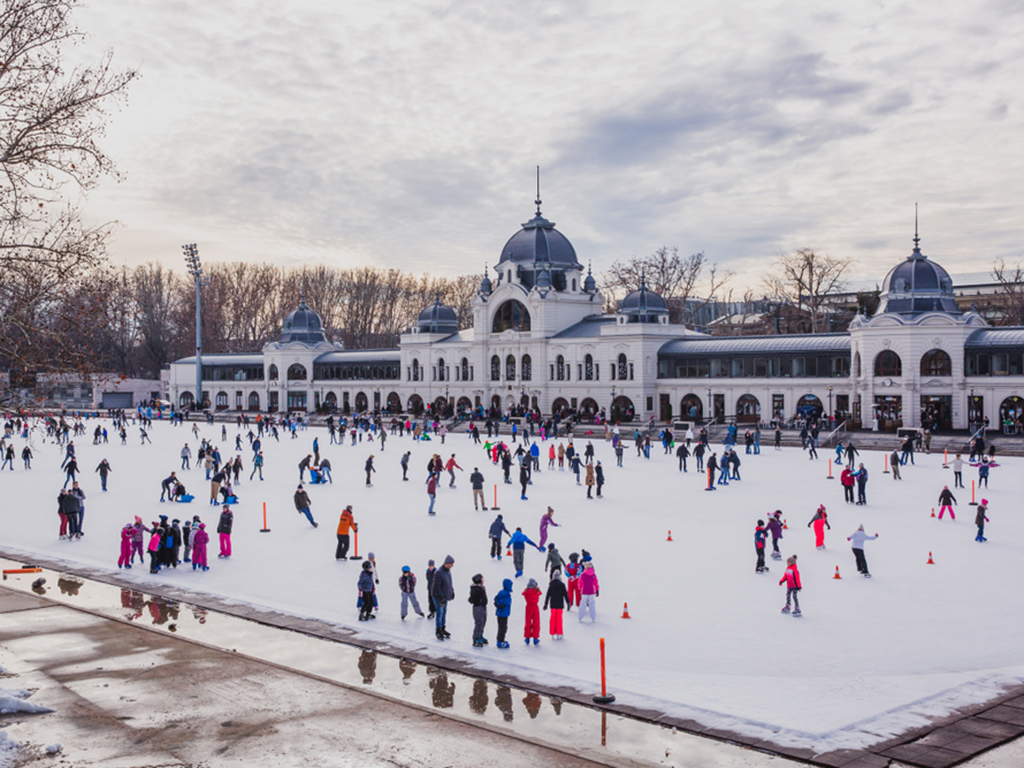 We think these Hanukkah celebrations in Budapest are a marvelous way for curious travelers to get to know the local Jewish community, as well as participate in the culture of the city. However, we'd do well to keep in mind that, for groups like Chabad-Lubavitch, these publicly visible and joyful celebrations of Jewish identity have a specific goal: they're intended to encourage Budapest's Jewish community to be proud of their identity and heritage. This goal is particularly relevant in today's Hungary, where—despite drastic improvements from the socialist era—the recent rhetoric of Hungary's leadership has been
accused of anti-semitism
, and many Hungarian Jews still choose to keep their religion private.
Hanukkah in Budapest is a beautiful time to visit, and a way to celebrate peaceful coexistence, tolerance, and winter holidays of all kinds. For a deeper understanding of the history of Jews in Budapest, we recommend our
Budapest Jewish Quarter Tour
; or, to get a better grasp on the current state of Hungarian politics the cultural identities driving them, take a look at our
Contemporary Budapest: Politics, Conflict, & Culture tour
.